I love some of the rhetorical perspectives on Twitter, especially parody people and pets, but I'm kind of new to forces of nature and inanimate objects tweeting.
So imagine my joy the other day when I saw our very own @AirshipEureka blipping about the neighborhood. She's sporting a new side (to me) with a twitter hashtag: #ZeppMe.
Being the person I am, I leaned out of the car, snapped a photo with my iPhone, edited it in Snapseed, uploaded it with the right hashtag and got a reply. From an airship. I mean, how cool is that?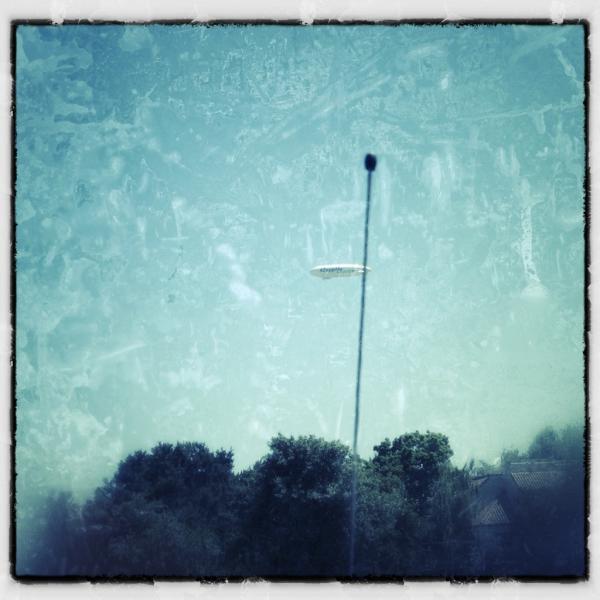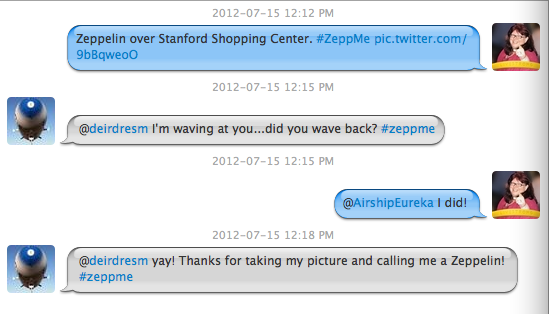 ---