Every year, the Clarion workshop at UCSD has a fundraiser where they encourage alumni (and, well, anyone) to participate in the annual write-a-thon as a fundraiser. The dates of the write-a-thon overlap the workshop itself, reminding us how crazy we were to do nothing but write, edit, and critique for six weeks.
I'll be participating, thought it's going to be interesting to see how much writing I'll actually get done given that I'll have an epic case of jetlag most of the time the workshop is running. In other words, it'll be just like 2002 all over again!
Because the write-a-thon formally ends before my return, it won't literally be an around-the-world write-a-thon trip.
You can sponsor me here.
Keffy also has a great post and is totally worth sponsoring too.
Of this year's faculty, I went to grad school with Nalo Hopkinson, and she taught a couple of workshops I was in. Karen Joy Fowler was one of my Clarion instructors.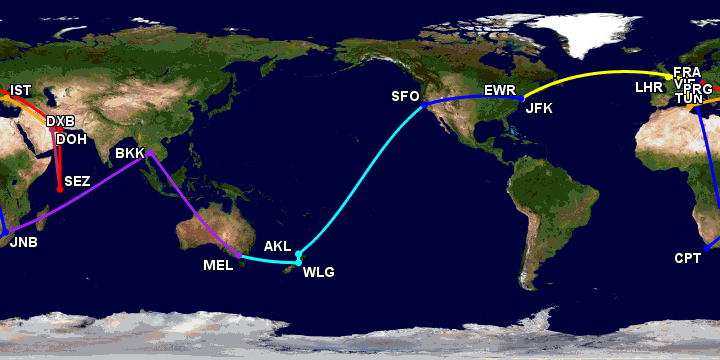 ---