I've been busy as a bee, and hope to have an outline posted for So You Want to Travel the World before we leave for Really Remote Places. But, there's another free perk for everyone who's contributed $10 or more: an ebook I'm writing about our recent trip to Costa Rica and Nicaragua. It's called Coffee & Canopy.
Wanna see the cover? Of course you do.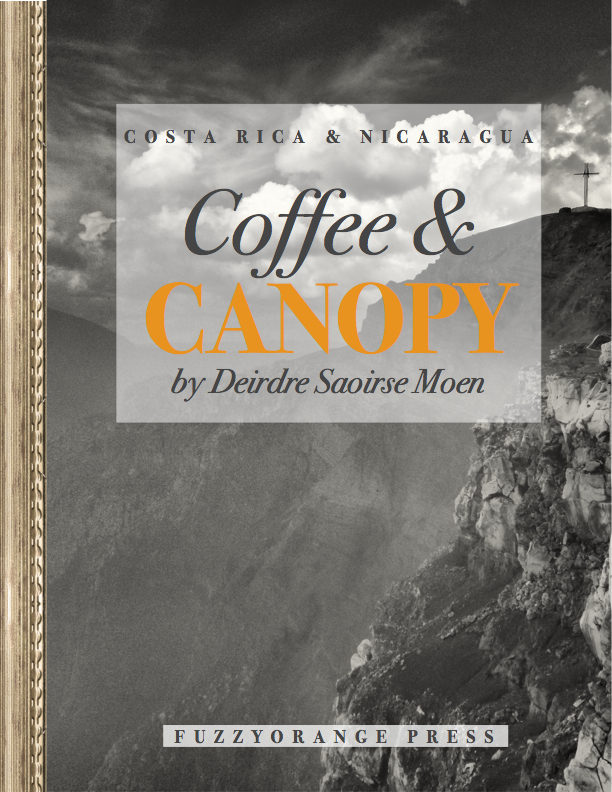 The book will be free for everyone who contributes (or who already has contributed) $10 or more to the Indiegogo campaign for So You Want to Travel the World. Otherwise, it'll be $2.99 all by its lonesome through the usual outlets. I'm almost done. Can't wait.
Every book should feature unexpected venomous sea snakes, right?
The cover photo is one I took in Nicaragua at the Masaya volcano crater rim. The stairs leading up to the cross in the upper right have dissolved enough through years of corrosive volcanic emissions that they are now off-limits due to structural damage.
I'll let everyone know when it's available through the usual venues.
---