C.A. Starfire has an interview with Mark Greyland, the son of Marion Zimmer Bradley and Walter Breen.
I thought everyone knew and that I was such a bad person no one would speak to me.
And, later, addressing the inheritance issue:
I was disinherited by language that sounded so unlike my mother that I knew she never wrote it, as was my sister and my half-brother who is now deceased.
The money went to the opera and to her lover.
Heartbreaking stuff.
In addition to the links C.A. Starfire provided, Mark previously permitted me to share two of his Zazzle links: Stringbreaker and Geofractal.
I bought the Space Kitten! t-shirt (partly from the proceeds of Scalzi t-shirts, so thank you for your support).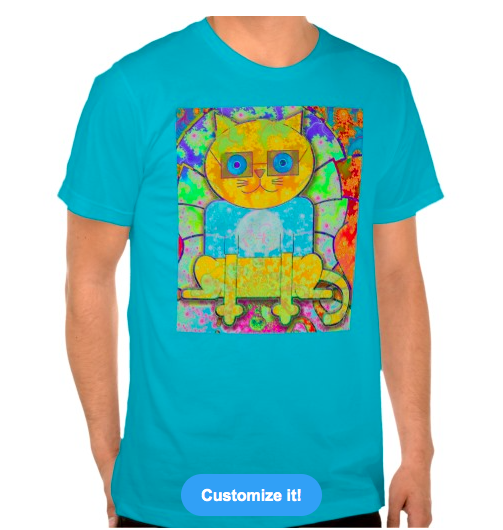 It doesn't make up for the hurt I inadvertently caused Mark, but I really do love that piece.
New Post Category
In other news, given a significant number of my website hits are about Marion Zimmer Bradley and are likely to continue to be, I've added that as a category. Previously, it was just a tag. So I'm going back and re-categorizing older posts on this matter.
---