In the mid-80s, my mom and my late stepfather moved up to Vancouver Island. They lived in Port Alberni for a time, then built a house on almost 13 acres of land in Courtenay.
Her former partner's been living in it as the caretaker. He hasn't mentioned any maintenance issues. He hasn't mentioned no running water in the kitchen.
That may be, in part, because this is the kitchen….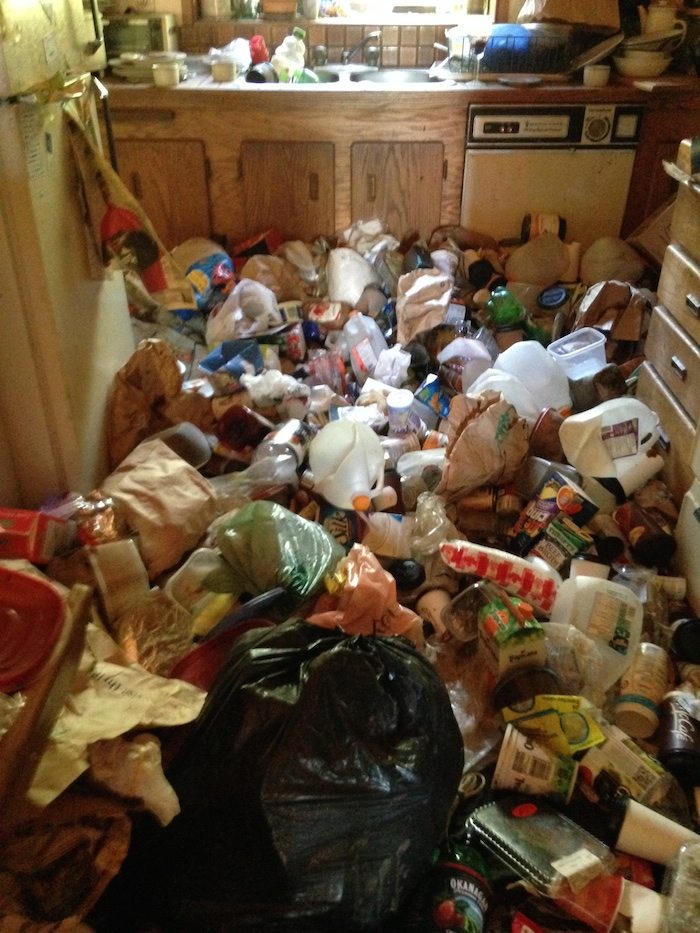 I'm going to call him jerkwad because that's as polite as I can be.
Our last few days went something like this:
Saturday: met with listing agent, met briefly with jerkwad when he brought stuff from the house to our hotel.
Sunday: visited the outside of the house, where we got a sense of maintenance issues. Roof looked dodgy to me. Jerkwad would not let my mother in the house. I was shocked at how poorly cared for it was on the outside. Then again, I do remember the place when it was almost new.
Monday: went with listing agent to the house. Jerkwad let her in, but not my mom. Listing agent was trying to talk to me while jerkwad was talking to mom. I wrote on agent's pad that mom feared the house would be a total writeoff. Agent said she thought I was right, just based on what little she'd seen. We regroup with agent later on in the day and mom lists the property as is for a lot less than she'd been intending to.
Tuesday: Mom calls jerkwad, tells him she's coming over.
He leaves a note in a box that basically reads as he's not giving her permission to enter. Mom starts to call the RCMP, but I point out that it's safer for us to visit their office rather than wait on property. So we go.
RCMP points out (I already knew this) that it may be complicated as to whether he's even considered a tenant since he was supposed to be a caretaker. The constable calls jerkwad, who suddenly says of course we can enter the property.
It's a total hazmat zone. There are rat/mice droppings. The kitchen is, well, you saw it above.
The place isn't even up to being a teardown. It's vile and disgusting.
This used to be the beautiful custom home my parents designed and hoped to live in the rest of their lives.
---