So you'd figured out how to sell your book on iBooks. Now you've got a different problem: what if you need to remove your book from sale?
There's been an assertion that this is a difficult thing to do.
Not so much.
With iBooks, You Publish Via an App
I use iTunesProducer to package and upload my book and make it available for sale. It makes a manifest file around the EPUB that includes product and sales information, then saves it in your iTunes Playlists. (Yet another WTF? from Apple, albeit a minor one.)
However, so far as I can tell, you can't remove it from sale that way.
There's a reason for this, I suspect. Since someone who's purchased the book has the right to redownload their purchases, that means that Apple's system still need to keep that record of you having published it even if you are no longer the publisher of record for new sales.
Use iTunesConnect to Stop Selling
Here's the https link.
Log in, and you'll see this home screen. If you haven't logged in in a while, it has changed.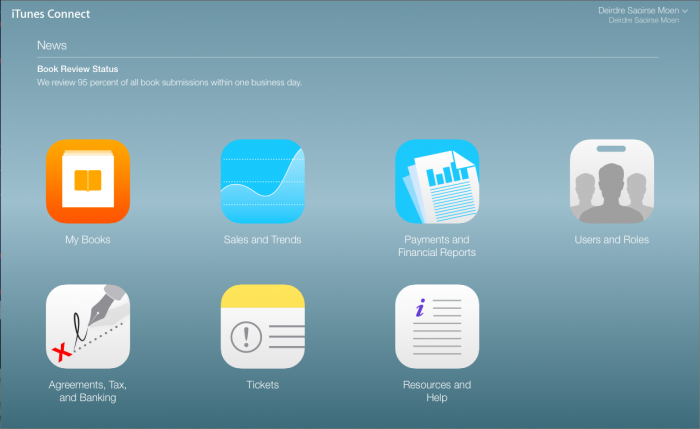 Click on My Books. A publisher with a lot of books will need to use the search page. I, uh, don't.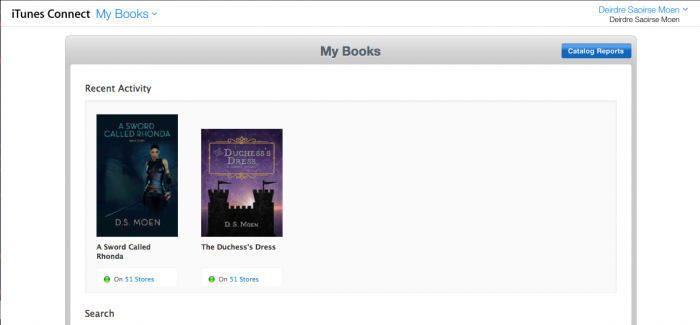 Click on the relevant book and you'll get the book page.



Click on the Rights and Pricing and you'll get the sales territory management page.
Click the Select All button above the pricing matrix.
Select No next to Cleared for Sale on the top form.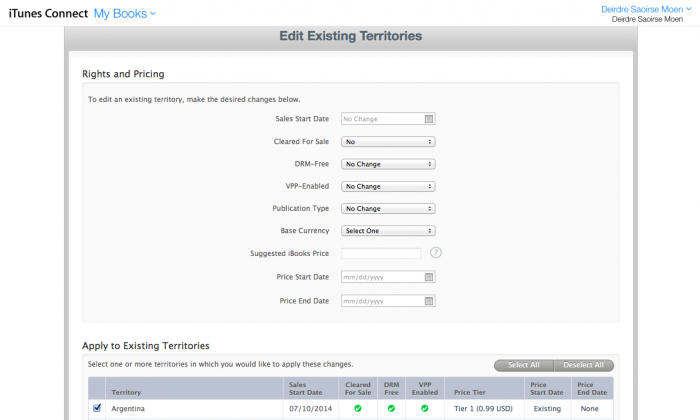 Scroll to the bottom of the page and click Continue.



There's probably another step or two, but I don't happen to want to take my own iBooks items off sale for this experiment.
Still, it's just not that difficult.
---