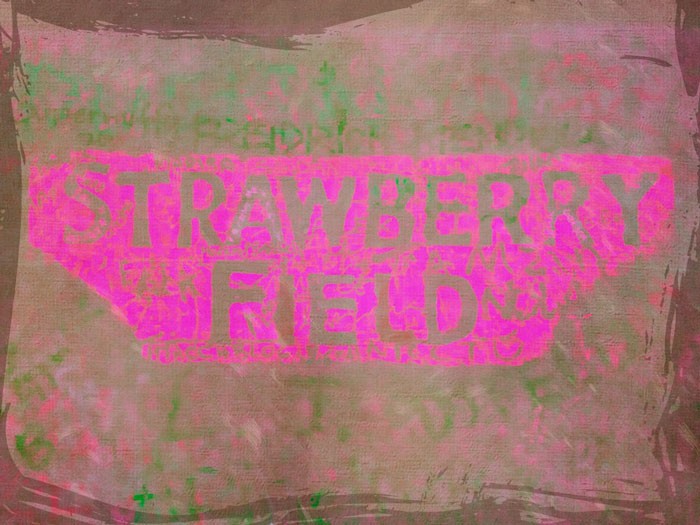 Desktop Zero. (Have to show off that fabulous Christmas wallpaper!) #GTD #InboxZero pic.twitter.com/3pQPRmBEto

— Colter Reed (@ColterReed) December 22, 2014
So Colter Reed shamed me into cleaning up my own desktop, which had 252 items on it, mostly dragged items or stuff I wanted to upload to my blog (and have done so).
Voila!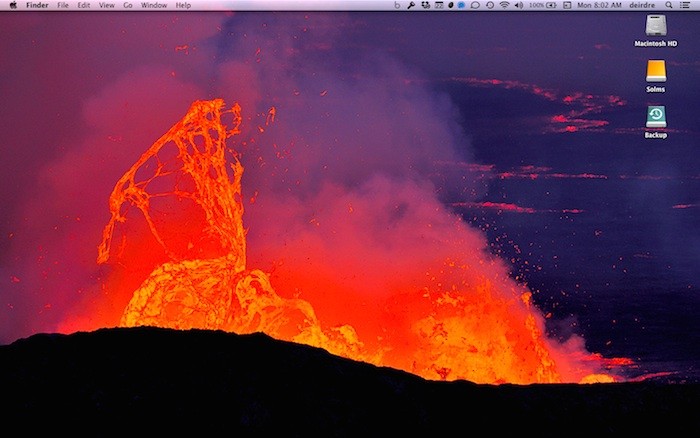 My desktop background is an Olivier Grunewald photo of the Nyiragongo volcano in the Democratic Republic of the Congo, which I originally saw on this BigPicture feature from Boston.com. I'm just in awe of these scientists.
The picture up top was one I took of Strawberry Field (yes, of the song fame) in Liverpool in 2011 and altered the color. It was sitting on the desktop, but is no longer.
Also, while I'm giving a shout-out to Colter Reed, his blog has a lot of great articles about productivity and motivation.
---