For those who aren't following along, Axl Goode and Taylor Cole are cover models and authors for Ellora's Cave and strippers as their other job.
Axl reports on facebook:> UPDATE: After writing this entry I was—finally—issued a mandatory quarantine by the Texas Department of State Health Services.
That update was about two hours ago.
Their Gofundme fundraiser
Photos of the Guys
I just realized I haven't posted photos of them apart from a couple group shots and a blurry one.
Taylor (left), Kathy Wright Johnson, and Axl: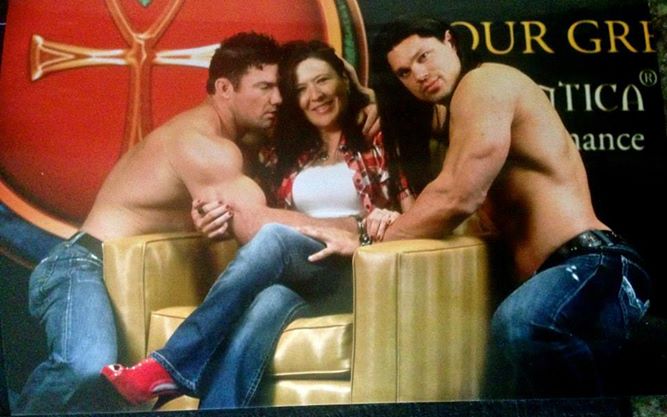 Axl on the Silks: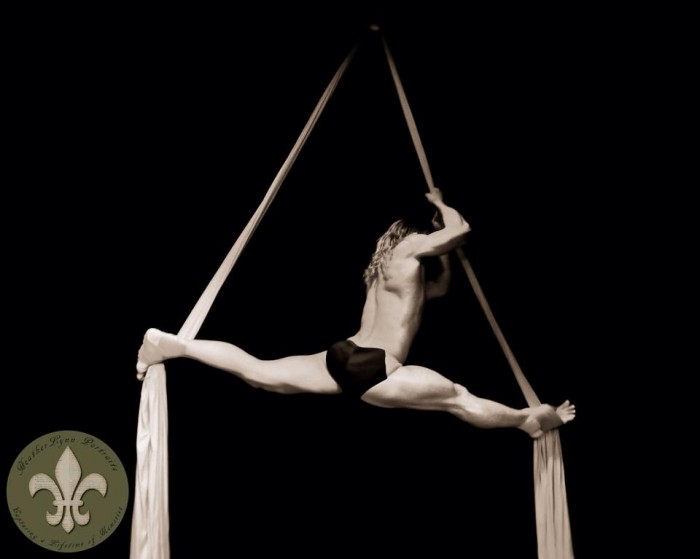 And Taylor: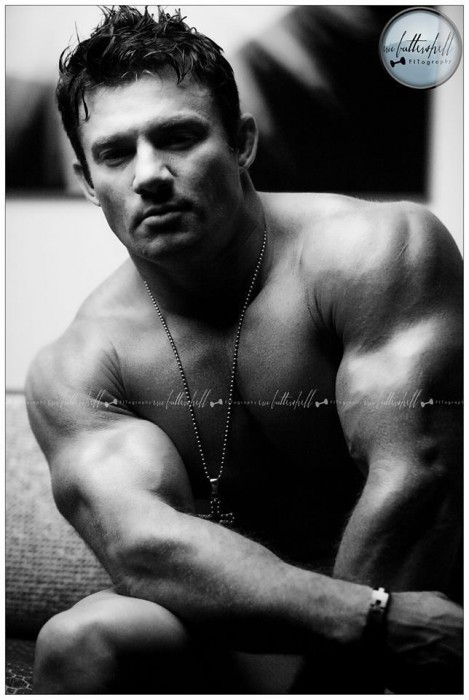 So, there ya go.
---