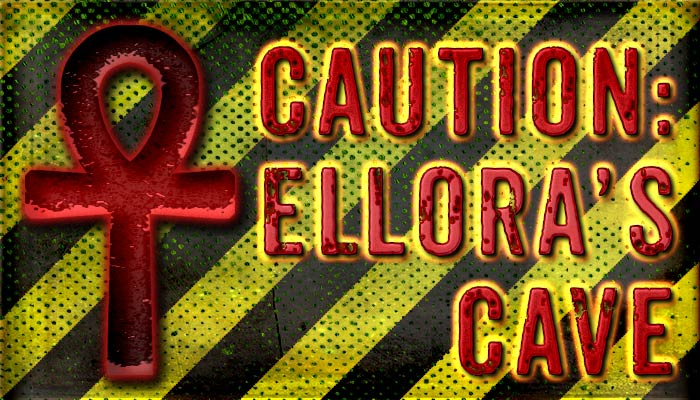 Jane Litte's attorney, Marc Randazza (aka "First Amendment Badass") has removed the case to federal court in the Northern District of Ohio. The federal case number is 5:14-cv-02331-JRA.
Additionally, DA has subpoenaed Google about the identity of a specific gmail account. Those were filed with the state court on 10/17.
Because federal court proceedings are almost entirely hidden behind a paywall (except for certain rulings), here's the Amount in Controversy section from Randazza's filing. Note that I've substituted Litte's pseudonym for her legal name in the footnote.
I found the note about Ohio not permitting damages to be stated to be quite interesting. I hadn't known that.
Amount in Controversy
The amount in controversy in this action exceeds $75,000.00. The Plaintiff only seeks a rote "in excess of $25,000" amount, and not a sum certain. Where the plaintiff has not plead any sum certain, in order to remove the case from state court to federal court, the defendant must demonstrate only that it is more likely than not that the amount in controversy is in excess of $75,000. Gafford v. Gen. Elec. Co., 997 F.2d 150, 158 (6th Cir.1993).
The Plaintiffs' prayer for $25,000 is not the result of any omission on their part. Pursuant to the Ohio Rules of Civil Procedure, if the party seeks more than $25,000.00 in damages, the plaintiff may not specify this in the demand for judgment. Ohio R. Civ. P. 8(A). Therefore, while the complaint only states "in excess of $25,000" on its face, it is clear that the amount in controversy is in excess of $75,000.
Each plaintiff alleges entitlement to money damages and injunctive relief against each defendant, "in excess of $25,000.00." This would seem to create an amount in controversy of "in excess of $100,000." However, even under other possible calculations, the amount in controversy exceeds $75,000.
Communication with counsel for Plaintiffs has confirmed that Plaintiffs also believe that the amount in controversy is in excess of $75,000.00, making statements that the amount of damages Plaintiffs will be seeking is quite large and growing. In fact, if Plaintiff were awarded a mere $25,001 (in excess of $25,000) as compensatory damages and twice that amount, or $50,002, as punitive damages, the total damages would be $75,003. The jurisdictional amount in controversy analysis must take into account the availability of punitive damages "unless it is apparent to a legal certainty that such cannot be recovered." Smith v. Nationwide Prop. & Cas. Ins. Co., 505 F.3d 401, 408 (6th Cir. 2007) (quoting Hayes v. Equitable Energy Res. Co., 266 F.3d 560, 572 (6th Cir. 2001)).
To determine whether the amount in controversy may be satisfied by the availability of punitive damages, the Court may consider verdicts and settlements in similar cases. See Leys v. Lowe's Home Ctrs., Inc., No. 1:08-cv-1084, 2009 U.S. Dist. LEXIS 16097, 2009 WL 514291, at *4 (W.D. Mich. March 2, 2009). In Lake County, a jury awarded $750,000 in a similar defamation claim. Blatnik v. Dennison, 148 Ohio App. 3d 494 (Ohio Ct. App. 2002). More recently, in the Southern District of Ohio, a jury awarded $100,000. Young v. Gannett, Case No. 1:10-cv-00483. In another case involving the reputation of a schoolteacher and cheerleader, which must be worth less than the reputation of a large company like Ellora's Cave, the jury awarded $338,000 in compensatory and punitive damages. Jones v. Dirty World Entm't Recordings LLC, 755 F.3d 398 (6th Cir. 2014) (Overturning jury award due to immunity under 47 U.S.C. § 230).
Not only do similar jury awards support the amount in controversy, but the Complaint and affidavit of Patricia Marks both make it clear that the plaintiffs value this case in excess of $75,000. The complaint alleges that there has been a loss of goodwill and reputational damage to the plaintiffs (Complaint at ¶30) and seeks punitive damages and attorneys' fees. (Complaint at ¶31, 39, Demand). Further, the Complaint and Motion for a Temporary Restraining Order articulate that the Plaintiffs find the damages to be "irreparable" and apparently of such value that they are "impossible to quantify." Meanwhile, seeking a TRO against speech must indicate that this is, at least, as important to the Plaintiff as a mere $75,000.
The Plaintiffs quest for injunctive relief and punitive damages are properly included in determining the amount in controversy. See In re Ford Motor Co. Crown Victoria Police Interceptor Prods. Liab. Litig., 2004 U.S. Dist. LEXIS 29971, 2004 WL 1170145 (N.D. Ohio May 19, 2004); Everett v. Verizon Wireless, Inc., 460 F.3d 818, 829 (6th Cir. 2006) ("The costs of complying with an injunction, whether sought by one plaintiff or many plaintiffs, may establish the amount in controversy"). In this case, the Defendants will attest that complying with the requested injunctive relief would cost them in excess of $75,000. The requested injunctive relief seeks to enjoin the Defendants from publishing anything about the Plaintiffs in any way, and requires that the Defendants violate their promise of confidentiality to their sources. In the event that either injunctive relief were granted, the Defendants would suffer at least $75,000 in losses, and would in fact, likely need to consider going out of business altogether. If a journalist can not protect her sources,1 and if a journalist can be enjoined from writing about one of her primary subjects, then the journalists is surely damaged at least to the tune of $75,000 in either event.
Footnote in above paragraph. Note: I've substituted Jane Litte's pseudonym for her real name.
1 Ms. Litte's right to protect her sources is of such value in this state that the legislature has chosen to ennoble it by protecting it by statute. O.R.S. § 2739.12. Litte's home jurisdiction offers the same protection under Iowa's common law. See Winegard v. Oxberger, 258 N.W.2d 847, 850, (Iowa 1977) (recognizing the "reporter's privilege); Waterloo/Cedar Falls Courier v. Hawkeye Cmty. College, 646 N.W.2d 97, 102 (Iowa 2002) ("The privilege protects confidential sources, unpublished information, and reporter's notes"). The evisceration of such a sacred right should most definitely be given a value in excess of $75,000.
---