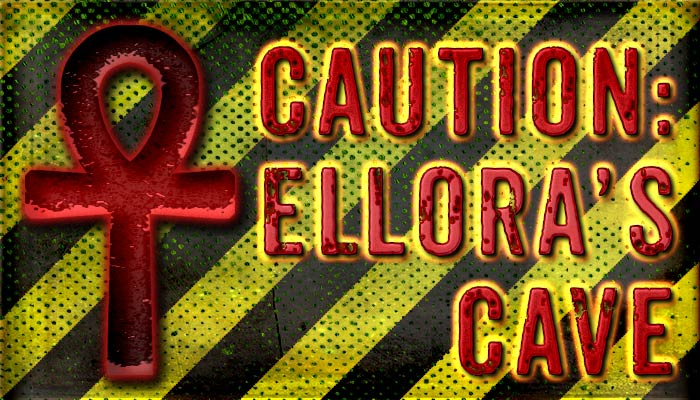 I had some expectations about what the reply would consist of.
tl;dr version: I'm disappointed.
My Take on It
10/24 (Friday) EC's lawyer files a motion to punt (remand) the case back to state court relying on Rose v. Giamatti.
The same day, DA's lawyer shoots an email to EC's saying, "I'm unsure if you've reviewed the case you primarily rely upon, but I believe that Rose v. Giamatti says the exact opposite of what you've raised it for." In other words, Randazza said, basically: "Heads up: brain fart?" Which offered the opportunity for Mastrantonio to fix it.
Not hearing anything back, DA's lawyer files an opposition on Sunday the 26th, including the email from #2. Which was included to demonstrate several points made, not just that one.
On Monday, 10/27, the judge gave EC/JJ a week to file a response. No evidence the judge had read the underlying paperwork, but it decreases his odds of getting it punted to a higher court if he allows time for Plaintiff to clarify.
EC/JJ filed their response on the 31st. Halloween. Trick or treat. It used the same single case citation.
It's unusual for a motion to rely on a single case cite, and unusual for both sides to rely on the same single cite.
What I expected EC's lawyer to do: find some other case cites that also cited Rose v. Giamatti and use some more of his skills to strengthen his narrative. ::cough::
Courtney's analyzed the underlying issues, and I agree. Especially this part:
I lay this all out because EC's reply confuses the merits of the controversy with the merits of a temporary restraining order. In order to evaluate the reply, you need to understand that first, these are two separate things, and second, that no lawyer–indeed, no halfway decent law student–should confuse the two.
Another Issue Here
In the footnote:
Plaintiffs indicated that because the facts on the ground had changed, the urgency associated with a temporary restraining order had become attenuated and that a consolidation of the hearing with the final hearing on the merits under Rule 65(a)(2) would avoid 2 hearings, 2 trips for defense counsel and his client, 2 briefings, and twice the use of the Court's time and resources.
I just mention the following and allow you to draw your own conclusions….
Randazza is a noted first amendment attorney.
EC files for a TRO/Preliminary injunction against Dear Author to prevent further postings about EC from DA.
Case law about prior restraint is heavy first amendment case law.
First amendment cases are best heard in federal court (though I'm not sure they're necessarily federal questions).
EC/JJ wants a remand to state court.
Suddenly the TRO's urgency has "become attenuated."
::cough::
Note that the case wasn't removed because of federal questions, though. It was removed for diversity. Here's a bit from the UScourts.gov site that explains that (emphasis mine):
A case also may be filed in federal court based on the "diversity of citizenship" of the litigants, such as between citizens of different states, or between United States citizens and those of another country. To ensure fairness to the out-of-state litigant, the Constitution provides that such cases may be heard in a federal court. An important limit to diversity jurisdiction is that only cases involving more than $75,000 in potential damages may be filed in a federal court. Claims below that amount may only be pursued in state court. Moreover, any diversity jurisdiction case, regardless of the amount of money involved, may be brought in a state court rather than a federal court.
This is one case where the defense gets to pick the court, though, because it's about fairness to them.
Let's Dig Into Some Older Cases
I wanted to look and see if there were other similar remand cases the federal judge had decided on. "Remand" is a hard word to search on because most federal judges of any tenure have had cases go up on appeal, then be remanded back to their original (federal) court to resume the remainder of the case.
This, however, was a different kind of remand: a case originally filed in state court being removed to federal, then an opposition filed.
22 Exchange LLC v. Exchange Street Associates LLC
Ruling here. Remand was allowed. (Remand ruling took 7 days; attorney's fees were allowed.)
This situation does not apply in the EC/DA case.
In the case ruled on, a Delaware Plaintiff sued an Ohio Defendant, and the Defendant removed to federal. However, one of the situations where you can't remove to federal for diversity jurisdiction is if you're sued in your home state. It's called the forum defendant rule.
In other words, if Dear Author/Jane Litte had been sued in Iowa where they are based, they wouldn't have been able to remove to federal. However, that didn't happen, and thus the underlying reason Exchange was remanded isn't applicable here.
Similarly, IndyMac Bank, F.S.B. v. Harrison, Rivard, Zimmerman & Bennett, Chartered et al is inapplicable.
Electrical Enlightenment, Inc. v. Lallemand et al
Electrical Enlightenment, Inc. v. Lallemand et al remanded for lack of subject matter jurisdiction. Judge says it best:
Although Defendants attempt to couch the terminology used in the Complaint to assert a federal cause of action under copyright law in paragraphs 13-15, the mere use of the terms "copying Plaintiff's commercial speech" does not make a copyright claim out of a breach of contract action.
(Remand ruling took over 2 months; attorney's fees were allowed.)
Lasher v. Bank of America
Ruling here. (Remand ruling took just over a month, but denied attorney's fees.)
Essentially: lack of a federal question, so lack of subject matter jurisdiction.
In addition, the resolution of the federal question will not be dispositive of the case. First, numerous pure state law claims have been plead by Plaintiffs. Furthermore, even the third cause of action will not be resolved by resolution of the federal law.
Two Others
This case there was a remand mentioned, but I don't see a response to it on the docket.
Last but not least, this docket has a boatload of people and I don't want to have to sort it out.
So the prior history I could find doesn't really shed any light, unfortunately.
So When?
I'm unclear if a remand is considered a dispository motion—or not. Dispository (or dispositive) motions are ones that dispose of some aspect of a case: a motion for summary judgment, for example.
Since a remand ends the case with respect to that court, I'm not sure if it's considered dispositive. It's simply a civil procedure point I don't know.
Anyhow, local rules say dispository motions need rulings within 30 days and other motions within 60. So it could be a while.
Or not.
---