I love product mockups, so since I had fuckall to put on a bag (and needed a place for all my zero fucks of late), here it is. Mockup from PSD Covers, the font is Lunchbox and Lunchbox Ornaments from Kimmy Design, the chalkboards (two of them) are from BMachina, and the bag texture is from Florin Gorgan and is a freebie here. In addition, I used a glass effect layer style (probably from mysitemyway.com), a shadow light that comes from the upper left (probably from the same place), and a shadow layer to sort of give a "shelf" effect on the flat chalkboard.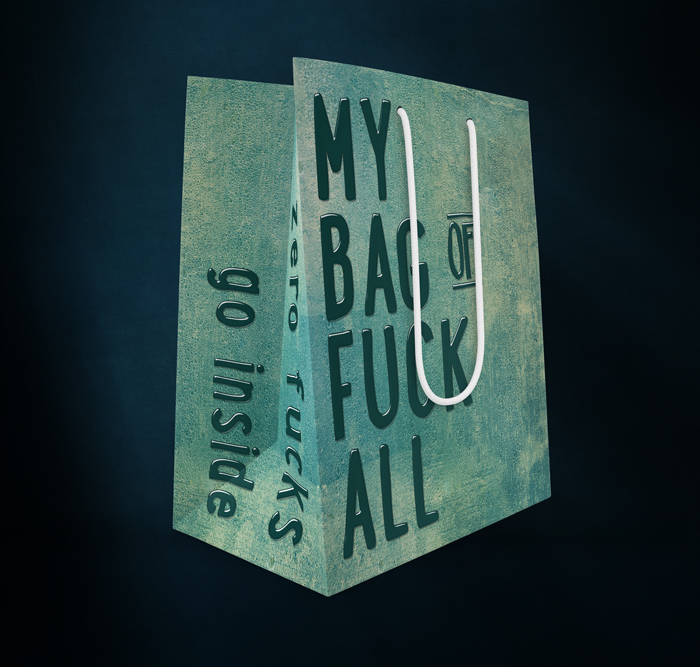 Note: Now available for sale in several places, see this post.
Took me about half an hour, fwiw.
For those who've never seen how they work, you paste in the normal flat artwork and the script takes over and makes cool stuff out of it.
Graphicburger has some really awesome mockups. Some are free, some are commercial.
---