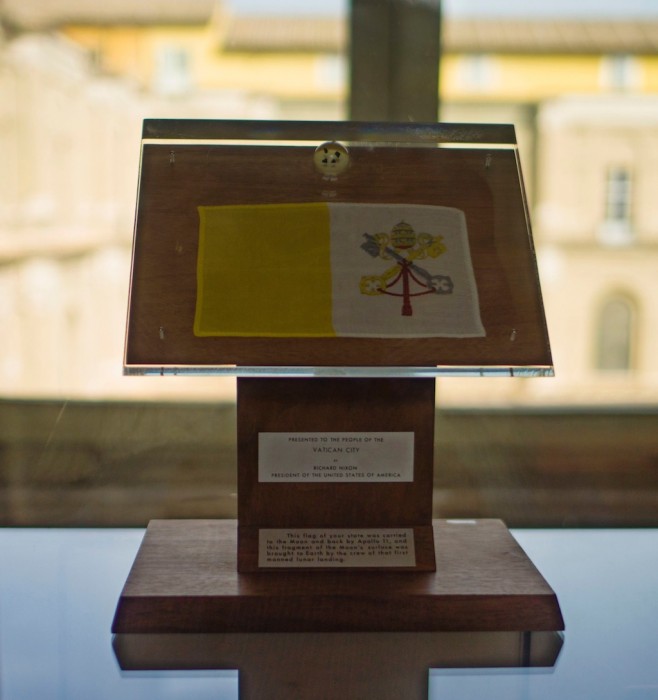 As we were wandering through the Vatican museums the other day, Rick saw this small display. It has the Vatican flag, a small sphere with a few specks of rock, and the following inscription:
Presented to the people of the Vatican City by Richard Nixon President of the United States of America This flag of your state was carried to the Moon and back by Apollo 11, and this fragment of the Moon's surface was brought to the Earth by the crew of that first manned lunar landing.
I think that's the first time I've seen anything Moon-mission-related outside a science museum.
---