E-mail from Apple:
We have released a new version of Sales and Trends on iTunes Connect that introduces interactive features to help you better understand your sales data.
You now have the the ability to:

View sales within a selected time period
Group your sales data (for example, by territory)
Filter sales by one or more values (for example, by book title and transaction type)
See your estimated proceeds (in U.S. dollars)
If you have any questions, contact us.

Regards,
The iBooks team
Woohoo!
I love charts and graphs.
So I log in.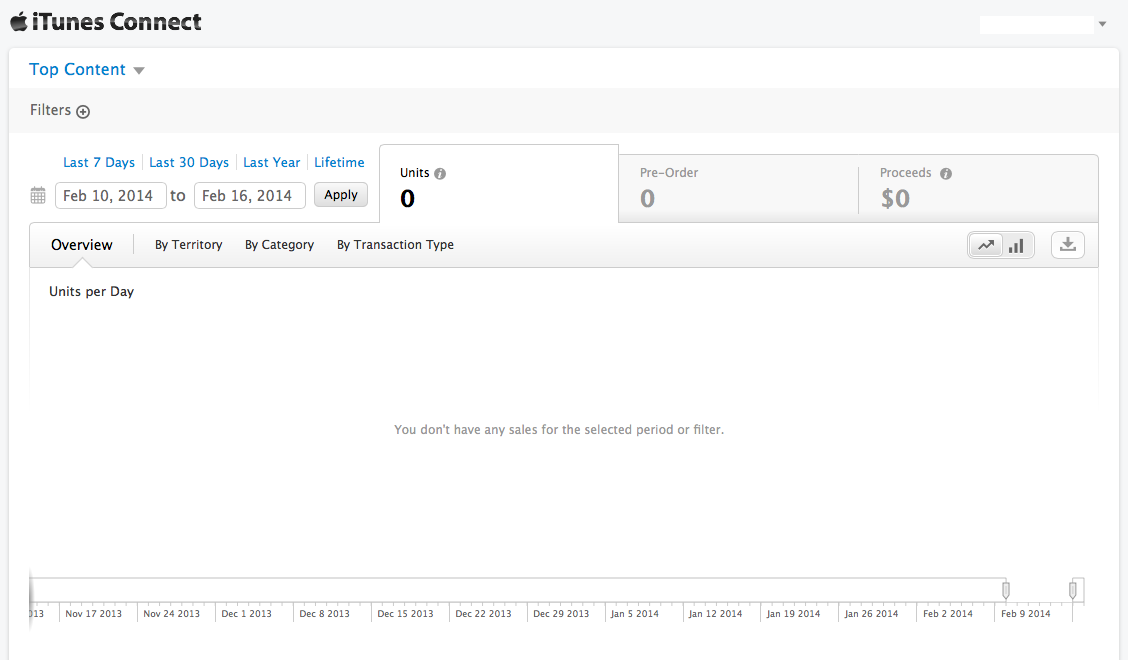 Sad panda.
Wait, there's now a lifetime tab….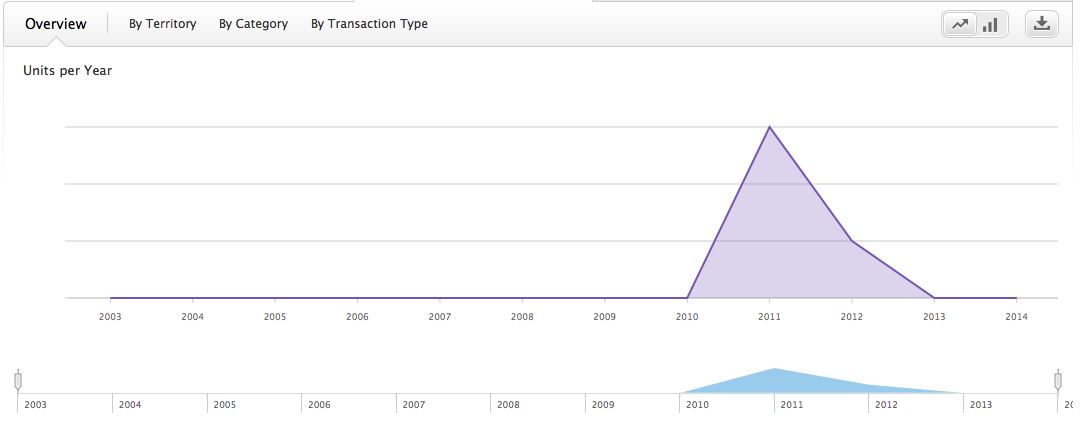 So. There you go.
Love the update. Thanks, Apple!
This post has the iBooks numbers in context with other sales outlets. For context, this is a republication of a short story which I also sell directly.