I know most of you have heard by now. Though I've only literally had a nodding acquaintance with Steve over the years — passing him in the quad during a long interview day in 1998, seeing him at Caffé Macs twice, and, of course, nodding at him once or twice at WWDCs or MacWorldExpos past — I never really knew him.
His influence on my life, though, has been palpable.
In January, 1985, I sat down waiting for a computer salesman. I was going to buy a PC, and, while I waited, I played with a Macintosh. I wound up buying a Macintosh. That, as they say, was that.
I wound up being a Macintosh programmer as a result. In 1986, I did some consulting in the same building in Cupertino where I now work.
While I have owned several Linux machines over the years, I've owned 21 Macs:
Mac 512k
Mac Plus
Mac SE
Mac SE/30 x 2
Mac IIcx
Mac IIci
Mac LC
Mac LC II
PowerBook 145
PowerMac 6100
PowerMac G3 (blue "Yosemite")
iMac (Grape)
PowerMac G4 Cube
iBook (barbie make-up case in Blueberry, then another in Cobalt)
iBook (x3)
MacBook Pro (x3, currently a late 2010 unibody)
Then there's the other gadgets: quite a few iPods, two Apple TVs, three iPhones, and one iPad.
My favorite device Apple's made?
The one in the picture: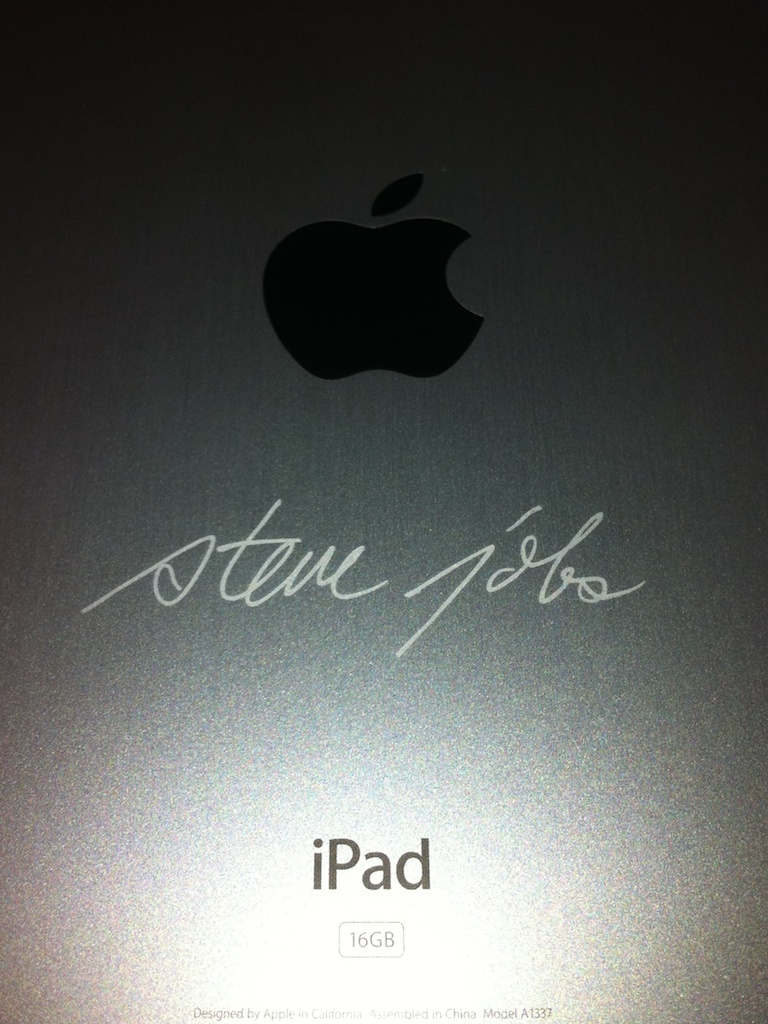 Many people have cited Jobs's Stanford Commencement speech as worthy of note. It's been one of my favorites for years, and I really think it's worth listening to once a year:
I particularly love how he turns the crowd around, but my favorite part is really the underlying message: do what you really care about in your life, what's really important.
"Your work is going to fill a large part of your life, and the only way to be truly satisfied is to do what you believe is great work. And the only way to do great work is to love what you do. If you haven't found it yet, keep looking. Don't settle. As with all matters of the heart, you'll know when you find it. And, like any great relationship, it just gets better and better as the years roll on. So keep looking until you find it. Don't settle."
And he didn't.
---