A few years ago, I came across an awesome resource for seamless patterns, far more professional than most I'd seen before. Best of all, these website backgrounds are free for both personal and commercial use!
These are free for both personal and commercial use, and someone asked about using them in products for sale and was told that was fine. So—knock yourselves out. I know I will. 🙂
The Webtreats site has some truly awesome resources. There's a lot of broken image links, the search function is dodgy, and it can be frustrating figuring out what you want, but it's almost certainly in there. Somewhere.
I don't know how much they have posted, but I know that, over the years, I've downloaded 3.3 gigs of images. I'm trying to see what holes I have in my collection even as I write this.
The starry blog background for deirdre.net is from this set.
The almost-black wood background on Ryan Johnson's fan site came from either the 270 or the 504 set I mention below. I have changed that one a couple of times, keeping within the same color range.
If you truly can't decide, I'd suggest starting with two collections: 270 tileable backgrounds and 504 additional website backgrounds. These were designed to work with their Awake theme, but can be used with any website where you can change the background and/or control the CSS.
Not Sure You'll Like It? Preview It!
First, remember that, like paint or wallpaper, the overall effect will be much more pronounced than it is in a small swatch.
Let me show you a trick.
Visit this page of smoky blue seamless patterns.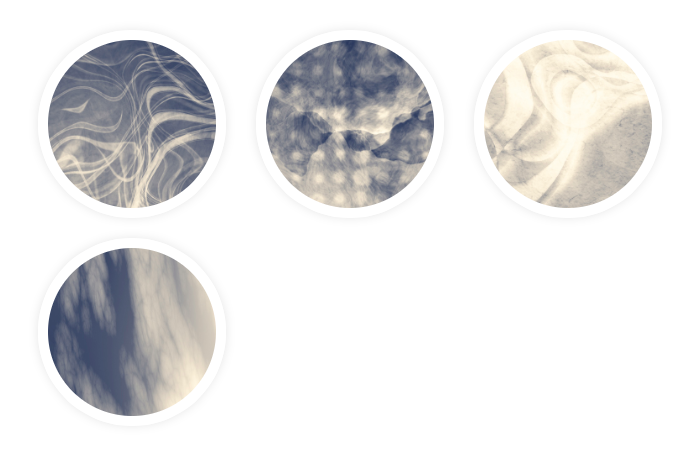 Click on the middle pattern.
You'll be redirected to a page that shows that pattern used as the background for the page.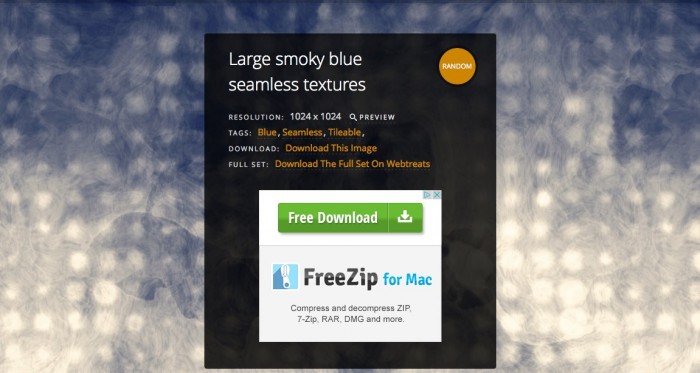 It won't look the same as it would on your own site, but it will give you a sense of what the style looks like as a background.
Another Trick: Save Directly to Dropbox
If you have a Dropbox account (note: affiliate link), you can save the downloaded files to your Dropbox. The filenames end with:
.zip?dl=1
Cut off everything after .zip (the last five characters), and Dropbox will ask you if you want to save it. I find Dropbox's mechanism for syncing with a dodgy network far more reliable than a browser download, so that's what I would recommend if you have any problems.
Still Another Trick: Finding the Image's Blog Post Again
So you've got these great backgrounds, right? And they're all neatly in numbered folders. A friend asks you where you got it, but you can't remember the link and God knows it can be hard to find something on a site with so much stuff.
Let's take my space scene. Maybe your friend wants to check out some of the other color variations.
The file name is: 857-tileable-classic-nebula-space-patterns.zip
Take the numeric part in the front, and that's the WordPress post number. So, http://webtreats.mysitemyway.com/?p=857 will get you to that package.
---