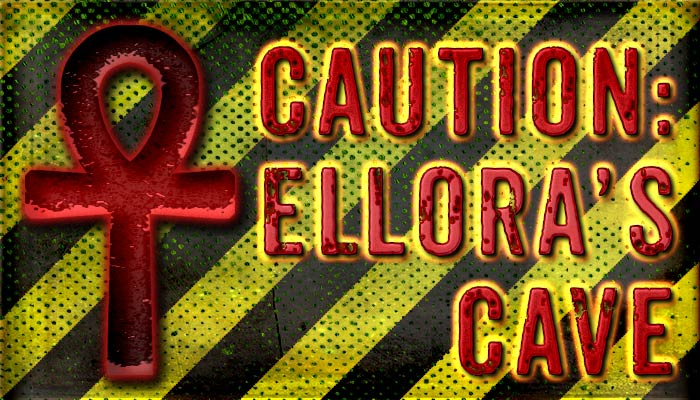 Up until the rule, the following is Rick's commentary that he initially posted as a commentary here. I added links to @Pubnt's tweets.
I did some very modest legal research on some more of the legalistic language TinaNut's been using lately. Just to be clear, as a non-lawyer I'm no expert and have zero access to Lexis, etc. I'm just a layman with an ongoing interest in legal issues (who learned enough business law to pass the CPA exam, back in the Pleistocene).
TinaNut's been saying things like:
Causing damages to EC is in breach of contract – breaching the implied Trust & Confidence term.
It could now also be u r in Breach of Trust & Confidence, or in litigation, and has caused recoverable damages. Otherwise you would have been paid by now, like thousands of other good EC authors/employees.
Q: Are you another author in litigation with EC and has caused recoverable damages? If so wait till the end of the lawsuit you are involved in to get paid, less recoverable damages. T&C clause is actionable in Damages when breached.
Under UK common law, employment contracts are construed as having an implied term requiring 'mutual trust and confidence', which in some circumstances can even overrule provisions in explicit employment-contract terms, and applies to both employer and employee. Notable UK cases have involved suits by employees alleging that hostile or dishonest management had carried out 'constructive termination', and successfully sued for tort damages on that basis. It's important to note that the aggrieved party had to specifically litigate this claim. It wasn't tacked on as a 'by the way' to (say) an only somewhat related defamation suit between the employer and some third party.
Australia inherited the 'mutual trust and confidence' concept from the UK, until a few years ago when the High Court jettisoned the concept from all subsequent Australian cases.
I find no evidence that the concept exists in USA law at all – with the minor (and irrelevant) semi-exception that insider trading prosecutions often allege that the accused brokers (etc.) failed in fiduciary duties that entail requirements of trust and confidence.
In USA employment law, zip.
The parallel concept in USA employment law seems to be the implied covenant of good faith and fair dealing, which is part of every employment contract because it's part of every contract, period. Some states with at-will employment legal regimes recognise violation of this implied covenant as a valid grounds on which an employee might be able to prove wrongful termination (despite employment being otherwise at will, in that state).
TinaNut's… er… reasoning is pretty murky on this whole matter, but here's my best reconstruction of what she's alleging: Employees' contracts with EC include confidentiality clauses, and they're also bound by implied covenants of good faith and fair dealing (which she mistakenly calls 'the implied Trust & Confidence term'). If an employee testifies for Dear Author, or tweets allegations supporting Dear Author's position, during the EC/DA litigation, they are injuring EC's interests in violation of contract, and are tort-feasors to the extent of the damage they are causing EC. The value of that damage can be decided only at the end of the EC/DA suit. [Insert here some justification for tying these tort damages to payables owed to them for wages and other payables. I got nothing.] So, it's legitimate to wait until end of the current lawsuit and then offset damages owed by these employees against payables owed to them.
Sometimes, the Nut acknowledges that these alleged tort damages could be established only through separate, unrelated litigation, and other times doesn't. E.g., she talks about 'enjoining them' later in the proceedings or that they will be 'named at the right time'.
The Nut appears to be confused between allegations that employees who've testified or tweeted thereby committed defamation (and per her are to be 'joined' to the EC/DA lawsuit later), and allegations that they violated confidentiality or good-faith obligations to their employer, which if she wanted to go for that would be a separate lawsuit.
I thnk, BTW, that the odds of getting a tort judgement against an employee for testifying in a court case are exactly zero, and the likelihood of getting one for tweets saying 'My employer's been late paying me' are pretty close to zero, too.
In addition, TinaNut speaks as if confidentiality and/or good-faith obligations of employees, such as they are, apply equally to non-employee authors having EC publication contracts for their books, which obviously isn't the case. As an aside, I rather suspect that judges take a very dim view of attempting to bludgeon employees and business associates with confidentiality clauses to punish or intimidate them over testifying in court cases.
Then, too, there's the troubling bit where TinaNut thinks EC can withhold timely payment of employees (or business partners) just because she thinks EC might speculatively be able to sue them for damages in the future, and expect they'll somehow acquire the right to remit only the net of those amounts. Sorry, paranoid pistachio, not the way it works.
It seems almost gratuitous to harp on the hapless hazelnut's meaninglessly vague and loose terms 'involved in the lawsuit' and 'part of the lawsuit', which lumps together actual parties to the EC/DA suit, people who've testified, and even apparently people who've merely tweeted about it. To her credit, she does acknowledge this vagueness when called on it.
Does the wandering walnut really believe her legal fantasy? I fear that she does. And the fall will be hard and painful.
---
(The rest is Deirdre's commentary.)
What fascinates me most about the annoying acorn's allegations are some of the following:
The persistent statement that Tina Engler is the CEO of Ellora's Cave, when her mother, Patricia Marks, is the CEO of record. That makes me wonder what the actual truth of the matter is.
The statements that EC has "thousands" of employees, later shifted to "thousands of good EC authors/employees". I counted EC's authors back when the suit began, and iirc, EC had 934 authors at that count. So near as I can tell, EC's never topped the thousand mark of authors and employees (and contractors) combined. Certainly not multiple thousands.
There's a consistent conflation between employees and contractors. Contractors aren't employees, and employees aren't contractors. Inherently, a corporation has less loyalty to a contractor than to an employee; the reverse is also true. This should not come as a surprise.
"Loyal" authors don't tweet, and publishers move promotional funds away from tweeting authors. That may be true for EC, but it's not true generally. (one) (two) (three) (four) (You can really see the repetitiveness in that series of four tweets.)
EC's a "massive" corporation (or "massive accredited publisher" in other tweets).
What's particularly fascinating to me about the whole "massive corporation" assertion is that I've actually been a software engineer at an actual massive corporation. Look, if you don't have full-time sushi chefs in multiple countries, it's just delusions of grandeur.

Related to the "accredited" publisher, there's also the claim that EC's an "approved" publisher. Courtney Milan commented:

This is especially weird since there IS no RWA approved list any longer.

Courtney's on the RWA board (though speaking as an individual), so she'd know.
What's hilarious to me about TinaNut's continued railings against self-publishing is that, by Tina Engler's own admission, Ellora's Cave is an extended self-play. Here's an old DA interview with Tina/Jaid, and the pull quote to end all pull quotes:

I was an unpubbed author with a trash can full of rejection letters. As a writer I had reached an impasse: either I was going to have to conform to NY standards and sex down my manuscripts or I was going to have to start my own publishing company.
Courtney Nails It (As Usual)
Just as I'm about to click "post," Courtney Milan tweets….
Do we need to be told that anonymous twitter accounts are generally not legal authorities? No. No, we do not. #notchilled

— Courtney Milan (@courtneymilan) December 15, 2014
I mean, if we were to talk SPECIFICALLY, that particular anonymous twitter account is like an anti-authority. But, you know. #notchilled

— Courtney Milan (@courtneymilan) December 15, 2014
If you're reading my posts elsewhere (Tumblr, Dreamwidth, Livejournal, RSS), then you may have missed a lot of interesting comments.
For Your Amusement
For all your future nut phrase constructions, here's a list of culinary nuts that may help you.
---