I know you know me now. I'm mad crazy for fonts. I've largely suffered this in silence.
I can be silent no more.
I know I've mentioned Design Cuts before and their current font bundle tickles me in a way no other font offering ever has.
I know I talk about them a lot, but honestly their offerings are a) full of more taste than anyone else's, and b) a great value. Oh, and c) a lot of fun.
This particular bundle has 14 fonts. I already owned one of them, Eveleth, which I've talked about before on my graphics blog.


Only now there's extras, too.
But of the 14, I actually squeed at one of the font variants of Monstros.
Because monsters.
Squee with me, people!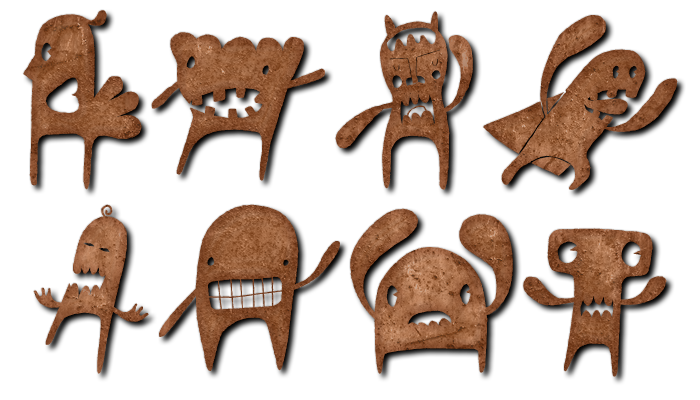 Aren't they just adorable?
Because they're fonts, you can use all the font tricks like rendering them with patterns and shadows and stuff.
As for the rest of the fonts included, half of them were on my wish list already. The other half I hadn't found yet.
I'll Tell You A Secret
Design Cuts runs one deal for two weeks. Sometimes, they rerun a prior deal too.
Here's the one they're rerunning now.
I just did a project with DIY recently, and also did part of the Do the Right Thing piece with it.
I love Brush Up.
I used Amorie for Tool of the Matriarchy.
I use Showcase Script for the headline font on desamo.graphics.
I used Thirsty Rough for part of this poster I designed.
It's not like I do this all day, every day, but I still find these fonts (okay, typefaces) are amazingly useful and fun.
---