Taken Nov 22, 2011. I drove as far south as one could go south from Pahoa, which is south of Hilo on the big island of Hawai'i. The road ends near Kalapana, then there's a dirt road that other cars were going on, so I went too. (Never a great idea.)
The "dirt" road turns out to have been a paved road that lava flowed over. A few hundred feet back, there's a bit of road again, leading out to a parking lot ending in a guard shack with a bunch of scary signs. I parked there and got out, went to the guard shack. He made sure I knew where the safe boundaries were and that I had water, sunscreen, and a hat.
Walking in the sun on a Hawai'ian day is brutal enough, but the black lava just soaks up heat. As if that weren't enough, you're not actually that far above the actual real hot lava flows that are probably radiating even more heat.
Despite my SPF 85 haole basting sauce, I managed to get a sunburn.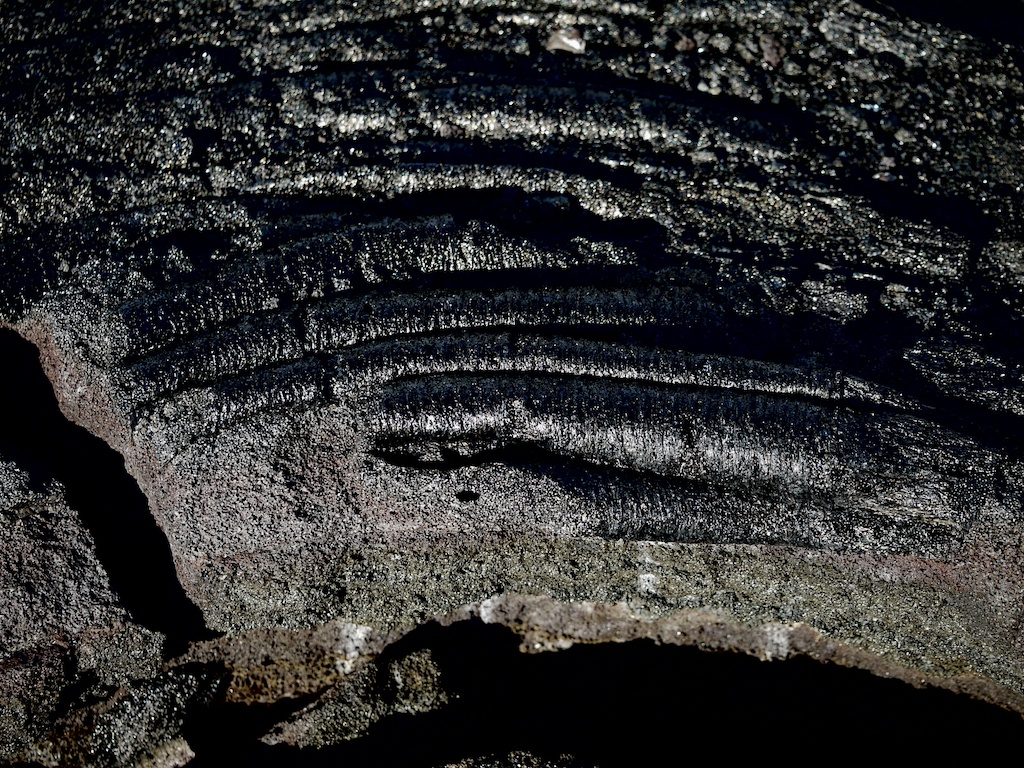 Oh, and I'd been very close, only a few hundred feet away, the year before. Here's what the view looked like from offshore back on Nov 23, 2010: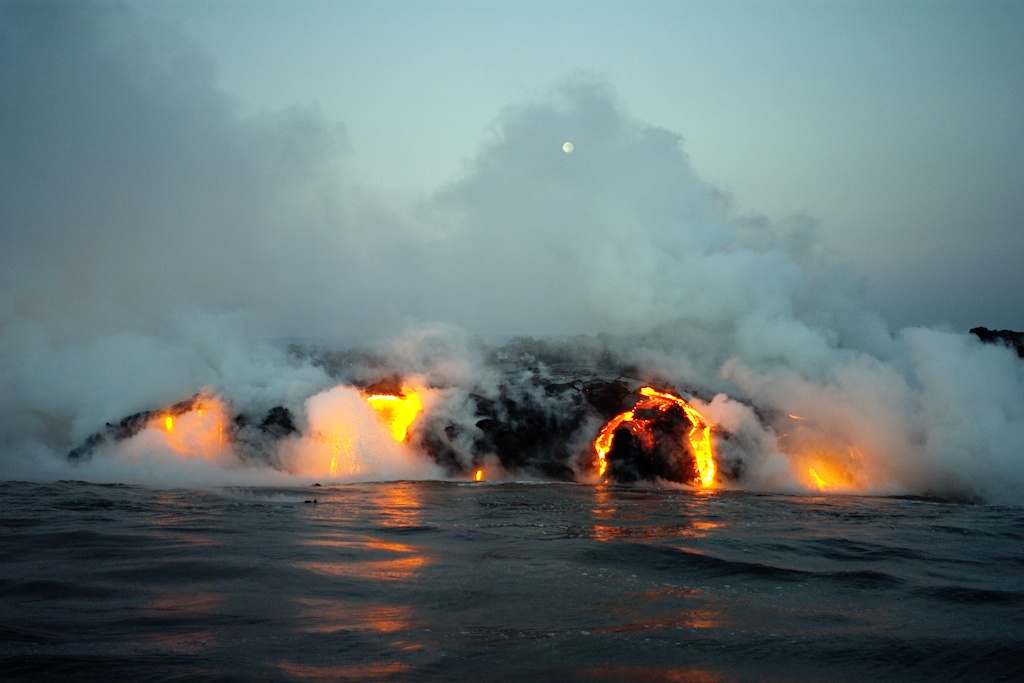 ---