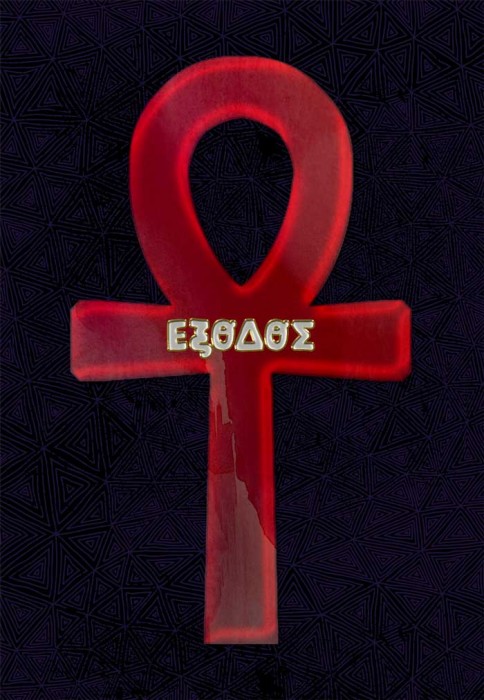 Quite the round of updates this morning. Probably because I slept so late. (Which, given my post yesterday, is a good change.)
Dear Author and the Temporary Injunction Hearing
A TRO was not granted today, but there will be another hearing on it. Jane makes the following request:
Therefore, If you are willing, I need help with the following:
Individual authors, editors, cover artists willing to testify, either in person, via telephone or in an affidavit to payments made/not made.
It would be best if you could testify in person, but a sworn written statement will be adequate.
Additionally, if you have any Screenshots of any public statements regarding Ellora's Cave, those would be helpful too.
You can reach me at jane@dearauthor.com.
Courtney Milan on Confidentiality Clauses
Courtney Milan has a great post on confidentiality clauses here. She's also offered to help find representation for people who wish to speak up but are afraid to because of the confidentiality clause.
But there is one thing that I know for sure–silence breeds fear. And no matter how broad the confidentiality clause is, there are some things that it can't prevent you from saying. So if you're an Ellora's cave author, editor, or cover-artist, and you would speak up but you're afraid, say that much. Go on twitter. Post it on your blog or your Facebook page. "I'm an Ellora's Cave author, and I'm afraid to speak up."
I want to talk about this for a minute. Fifteen years ago, I was in a pre-IPO startup with a culture of silence and fear. Two years ago, I finally wrote about it. I was only able to write about it as a fable, thirteen years after it happened. Here's another side of the story. I am $COLLEAGUE in this telling—and I've never said that publicly before. The stress cost me a hospital stay with a kidney infection.
So: I get it. It's one of the reasons I want to help provide support.
If you are willing to state that you're an EC author afraid to speak out, and have non-EC titles to promote, I'll add you to the Ellora's Cave Author Exodus Support Thread.
The Flush Pile
The advice I was given by a number of senior writers back when I was learning the ropes was: money in hand is important, but reversion clauses are a critical negotiating point that may, in the long run, be even more important.
Carolyn Jewel's post The Flush Pile – An Author's Perspective is one of the single best posts I've ever seen about the business of writing from the school of hard knocks. You should read it, engrave it onto copper plates, and frame that sucker. Okay, I exaggerate. A tidge.
Do not assume a publisher has an interest in your book selling well. They should, but they don't. Their interest is in seeing which books unexpectedly hit. That's it. If it's not you, you're screwed.
Gulp. Welcome to the post-Kindle world of publishing.
Is Your Copyright Registered? Are You an RWA Member? SFWA Member?
I added three important updates to the Ellora's Cave Author Exodus Support Thread. that you may have missed.
First, several EC authors have said their copyrights were not registered. This link allows you to check if yours was.
If you're an RWA member or SFWA member and are having trouble with Ellora's Cave, there are links to grievance processes. I don't know much about RWA's, but in the years I was a SFWA member, I know SFWA's was pretty awesome.
For the EC Authors Who Haven't Had Problems
There's no universal experience with Ellora's Cave. Some have had problems, some have not. Some have questioned their royalty accounting, and others believe it's fine.
In short, some people have had absolutely great experiences with Ellora's Cave, and other's haven't. Please don't assume that others have the same experience you have, and be gentle with the people who can't quite believe what's happening because their own experience is so much more positive.
The people who could wind up being the most hurt—and not just financially—are the ones Ellora's Cave has protected the most: their best-selling authors. They've had incentive to ensure that these authors have had premium experiences, possibly at the expense of those in the long tail. And with (if I counted accurately) 934 active authors, there's quite a long tail.
It's hard to want to ask for reversions when your experience has been strong, even if some of your titles aren't selling well. It's hard to want to go with another publisher for some work when you've had an ongoing relationship. However, this leads to having all your eggs in one basket, which can go fabulously well or fabulously poorly, depending.
So here's what I'd suggest for authors who are in this boat—or, really, any author.
Build your email list. If you don't already have one, start now.
Work on your marketing. If you don't have a strategy, Tim Grahl at Out:think Group has a free 30-day course that may help you.
Best of luck to you. Really.
A Question About Discovery
IANAL and TINLA, but….
As I mentioned before, there are some suspicions of hinky royalty accounting. Others have stated their non-EC titles didn't have the precipitous drop.
So, my question: doesn't the nature of this lawsuit mean that Amazon can be subpoenaed for the royalties for titles?
A Pithy Thought
You can't build trust with your entirely pseudonymous author list by outing the real name of a pseudonymous blogger.
Last, But Not Least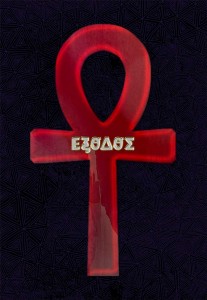 You probably saw the image up at the top. It's free for you to use. There's a smaller version just above, also free for you to use. The characters, ΕΞΟΔΟΣ, literally mean "exit" (or "going out") in Greek. Of course, it's also where the name of the second book of the Bible, Exodus, comes from. I admit I wasn't thinking about the deeper historical meaning of the Israelites leaving slavery in Egypt, and I mean no disrespect in using the term. The ankh, well, that symbol's all over Ellora's Cave's site.
I've made several products on Redbubble, and here's the plan. Several of you may wish to speak out. Several EC authors have said that they are quite poor. Thus, for them, calling in testimony in Dear Author's case may be prohibitively expensive for them.
I'll make 75% of my royalty on these items (10-20%, depending on the item) available for people for whom it would be prohibitively expensive to speak out. Every month when I get my royalty statement, I'll update how much is available below. I don't expect it'll be much, though, based on past experience.
Here's a 100% detail of the background on the non-clothing items: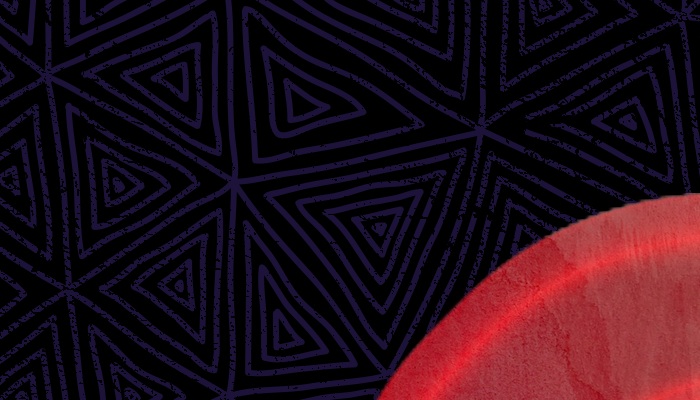 ---