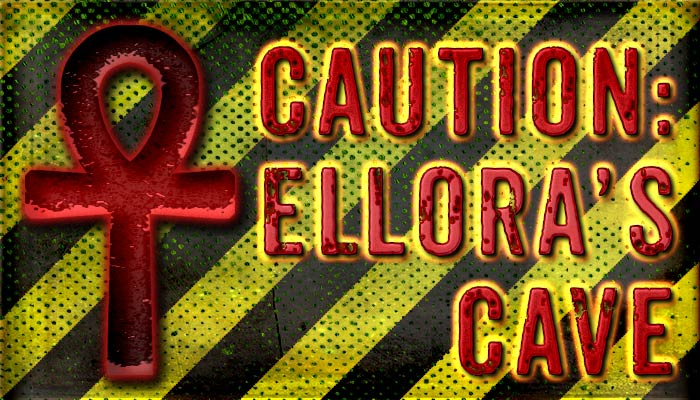 Earlier Documents of Note
Ellora's Cave's lawsuit, complete with the TRO request. (included in removal to federal court document) I analyze the memorandum of law and the request to out anonymous commenters in this post.
The removal to federal court, which I posted the meat of the other day.
Opposition to Plaintiff's Motion for Preliminary Injunction
In the first substantive response to Ellora's Cave's lawsuit, Dear Author's attorney, Marc Randazza, has filed an Opposition to Plaintiff's Motion for Preliminary Injunction, and Courtney Milan has graciously hosted the 25-page PDF and its exhibits. Exhibits: (Exhibit A, from Jane Litte; Exhibit B, from an editor hired in 2003; Exhibit C, from an author first published by EC in 2007; Exhibit D, from an author first published by EC in 2013; Exhibit E, from an editor hired in 2012; Exhibit F, from an editor hired in 2013; Exhibit G is a true copy of tax liens and Workers' Comp liens against EC and Tina Engler/Jaid Black.)
Courtney found it just before retiring for the evening. I've read it and the supporting documents (not included in the 25 pages). Courtney will post her own notes in the morning, but I'm going to write up a few comments about turns of phrase that amused me. Because of the miracle of the internet, I'm going to schedule this post for when I'm asleep. 🙂
Update: Courtney's post is here, and it links to the exhibits not in the original opposition document. Thank you to all the people who provided statements.
Seems Like Old Times
Footnote at the bottom of page 3:
The defendant has gathered what evidence she could, informally. However, should this case continue, and perhaps prior to the hearing on this motion, she intends to depose the management of Ellora's Cave. But, despite the reasonable and exceedingly courteous efforts of counsel for Plaintiffs, Ellora's Cave and its management do not appear willing to provide deposition testimony before the hearing.
So, Ellora's Cave sued Dear Author, right? You'd think, given that they filed suit on September 26th, they'd love to have a quick deposition to ensure they get as much on the record to support their motion for a TRO/preliminary injunction, right?
This footnote basically says that EC's stonewalling their own attorney who has been "reasonable and exceedingly courteous."
If you read the order from the Brashear case, you'll note this is a consistent tactic. Except in the DA case, EC's the plaintiff, not the defendant.
Even if Ellora's Cave were in perfect financial health, these are the symptoms of an ailing company. It is as if a perfectly healthy person were suffering from a severe headache, muscle pain, weakness, diarrhea, vomiting, and abdominal pain. A reasonable person might say, with all candor and right to do so, that the patient appears to have Ebola symptoms. Of course, the subject might counter that they were only suffering from a hangover. But, the First Amendment would permit either observation.
Courtney's right that this could be perceived as party dickishness insofar as two of the Ellora's Cave cover models are currently in mandatory quarantine for ebola after being on Amber Vinson's flight when coming home from the annual Ellora's Cave convention, Romanticon.
However, I think it unlikely that Randazza knew about this issue, and did not intend it thus. Update: Randazza clarifies in comments to Courtney that, indeed, he did not know.
The Goulash Analogy
Ellora's Cave nit picks minor possible factual inconsistencies, as a child might try to remove peas from goulash. However, even if a child despises peas, it does not make the goulash itself poisonous. Analysis of a defamation claim like this is like reasoning with the child who complains that because there are peas in the goulash, the goulash itself is inedible.
The goulash here is savory, even if the plaintiffs would prefer not to eat the peas.
Ohio Provides Better Protection than the First Amendment
While this is the national standard, Ohio law provides for more protection than the First Amendment demands. Under Ohio law, "the plaintiff must demonstrate, with convincing clarity, that the defendant published the defamatory statement either with actual knowledge that the statement was false, or with reckless disregard as to whether it was false."
Failure to Demonstrate Irreparable Harm
Plaintiffs claim that "[i]t is clear that Ellora's will suffer irreparable injury if Defendants are allowed to continue to publish the Blog Publication on the internet." Motion for Preliminary Injunction at 4. However, Plaintiffs provide nothing to support this. Irreparable harm requires a showing that there is an insufficient remedy at law. Furthermore, for the harm to be irreparable, there must be more than monetary damages. "The basis of injunctive relief in the federal courts has always been irreparable harm and inadequacy of legal remedies." Sampson v. Murray, 415 U.S. 61, 88 (1974). "A finding of irreparable harm is necessary before granting a preliminary injunction." Bettcher Indus. v. Bunzl USA, Inc., 692 F.Supp.2d 805, 822 (N.D.Ohio 2010).
This is news to me (remember, I'm not a lawyer), but it's fascinating. I'm guessing this has to do with one being a remedy at law and the other a remedy in equity.
So I looked it up on Wikipedia, and lo, apparently so. I'm a little rusty on this stuff, but at least I have good instincts.
In short: law remedies are things like monetary damages and equity remedies are things like injunctions or specific performance. "Inadequacy of legal remedies" in the quote above means that there isn't money that can make up for the damage that's caused.
In the Bluemile case cited below (which Randazza goes into more than I've quoted here), one company was impersonating another. There's no way the impersonator throwing money at the trademark holder is going to make up for the damage that's done. Therefore, it's irreparable (in the "can't be fixed with $" sense).
But EC presumably can monitor things like sales and royalties and know what's going on with them at every moment. Even if they don't monitor these things this closely, in theory they can. So, presumably, they can say, "well, this article cost $X in lost sales." And then, if defamation were proved to be the cause of those lost sales (which is not easy), then there's a remedy at law, so no remedy at equity is needed.
Now, if there were irreparable harm, that would need to be listed in the memorandum of law along with case law to support that. I have some ideas about what those kinds of things might include for EC, but it's not my job to aid EC's prosecution of its case—and a preliminary injunction wouldn't help in any case.
The Section Every Author Should Read
pp. 16-18 where it talks about the public interest aspects of Dear Author's blog, as well as the link to Author's Rights When a Publisher Files Bankruptcy.
The Bluemile Cite
My first reaction when I read this case was an audible, "What the fuck?!?"
When I wrote up my own response, I wrote:
In my opinion (though, again, IANAL and TINLA), there is no similarity, and the "strikingly similar" made me wonder what quality pharmaceuticals the esteemed esquire had access to. In Bluemile, there was a clear intent to confuse the trademark held by the plaintiff and siphon off their potential customers by the defendant with a confusing domain name (bluemile.net). The defendant's site was intended to be confusing.
Clearly, when someone's trying to siphon off your business by confusing your potential customers, monetary damages aren't enough.
Randazza covers this more deeply:
While Plaintiffs cite to Bluemile Inc. v. Yourcolo, LLC, in support of their Motion for Preliminary Injunction, the facts of that case are starkly different of the facts at hand. The only connection seems to be that a Preliminary Injunction was granted there and Plaintiffs are requesting one here.
Rick and I both laughed at that.
In Bluemile, the Southern District of Ohio confronted an intellectual property case and enjoined the defendant's use of the plaintiff's trademark, enjoined defendants from using a website confusingly similar to plaintiff's name, which then used that website to publish statements that were already determined to be defamatory. That case was premised on Lanham Act violations and trademark infringement, and the defamatory statements were merely an accessory to the Lanham Act violations. Trademark violations are more readily granted injunctive relief because the irreparable harm is presumed in such cases. Too, Inc. v. TJX Cos., 229 F.Supp.2d 825, 838 (S.D.Ohio 2002), Taubman Co. v. Webfeats, 319 F.3d 770, 778 (6th Cir. 2003).
Wait for it….
This is precisely the opposite of the law surrounding defamation.
Did you feel that slam dunk? I did. He goes on for another page and a half, too.
Standing
I remember studying jurisdiction until I was blue in the face, realizing I'd only begun to scratch the surface, but even I knew that the case had a problem with it.
Some of the comments Plaintiffs complain of specifically address Ms. Engler, who is not a party to this case. While Ms.[Litte's] statements regarding Ms. Engler are not defamatory, they are also irrelevant unless and until Plaintiffs bring Ms. Engler into this litigation as a plaintiff. Plaintiffs lack the requisite standing to complain on behalf of Ms. Engler. "Elements of standing are an indispensable part of a plaintiff's case." Bourke v. Carnahan, 163 Ohio App.3d 818 (10th Dist. 2005). The onus is on Plaintiffs to demonstrate that they have suffered an injury, which is causally related to the defendants' actions. Id. Plaintiffs are not entitled to recovery for statements made about individuals other than themselves. Statements about Ms. Engler's personal life are not statements about Ellora's Cave, and therefore, Plaintiffs lack the standing to sue over those statements.
Then, at the end of that section, Randazza adds:
If Ms. Engler wishes to join this case as a plaintiff, then the statements can be at issue. But, she is not here today, and she should not be permitted to litigate by proxy.
Bond, But Not James
Lastly, Plaintiffs have failed to offer up a bond, in violation of Fed. R. Civ. P. 65(C) and Ohio R. Civ. P. 65(C). Rule 65(C) requires the plaintiff post a bond, in order to ensure that damages may be accounted for, in the event the court later determines that the injunction was wrongly issued.
Per Randazza, it'd need to be a bond of at least $150,000.
Popcorn Good
I think the Internet is getting good popcorn value, here.
---