Cat Grant asked troubled erotic romance publisher Ellora's Cave for rights reversion on three titles. She got an answer: two thousand dollars.
Over on Absolute Write, poster junierob said: > That is on the low end of what other authors have been told–by a lot. I wonder if they were more reasonable with her because they knew she'd post it publicly.
After that, Cat thought about it, then decided to give away her three Ellora's Cave titles for free.
No, I'm not kidding. I would rather give these books away than see EC make another penny's worth of profit from them.
I'm tired of being told to "sit down, shut up & do what we say or we'll sue you."
So go ahead, EC. Sue me. I double dog dare you.
Author Tymber Dalton commented:
If they try to sue you, that means they will be forced to go through the discovery process, which is something I sincerely doubt they want made public. If they were smart they'd simply revert your rights.
Exactly so. As I pointed out in my prior post on Ellora's Cave, EC refused to produce documents about their business records when sued by one of the owners of the company for her share of the profits. There's no way they'd open up their books for an author, even in court.
Cat got a lot of support for her move, and speaks out more in a later post:
I don't have a "day job" to fall back on. I'm a disabled widow who's been writing full-time since 2008. I have a back list 30-odd books strong. This year alone I've had six releases, with another two, possibly three, in the pipeline. Not as prolific as some, but I'm not exactly lazing around the house all day doing nothing, either.
I have to admit that, uh, I have several Cat Grant titles, but I haven't yet gotten around to reading them. So I can't personally recommend her work, but I found her through her co-author, L. A. Witt, who happens to be one of my favorite erotic romance writers. I'm just still catching up on Witt's titles, and thus the purchased-but-as-yet-unread co-authored titles with Grant. (It's not personal, I'm about 40 Witt books behind still, having discovered her only last year.)
In addition to Ellora's Cave, Cat Grant is published through Samhain, Riptide, and others, including quite a few self-published titles.
Anyhow, if you've never read any male/male erotic romance, and might be interested, consider giving Cat Grant a try. If the titles she's giving away aren't of interest, please consider at least reading a sample of one of her other books.
Meanwhile, Ellora's Cave owner Jaid Black/Tina Engler posted this classy photo as her facebook profile pic.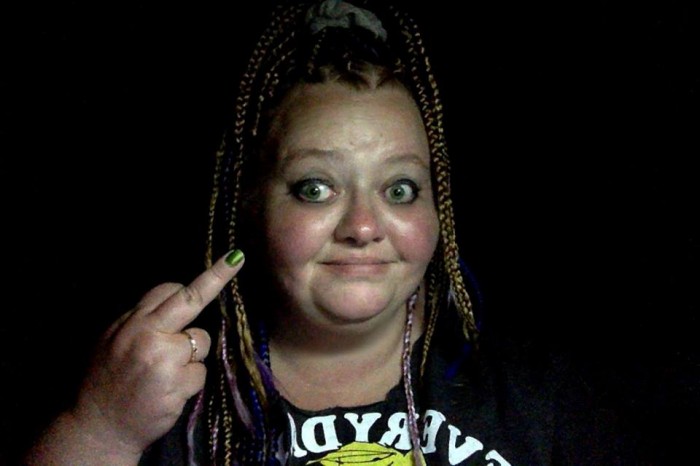 ---