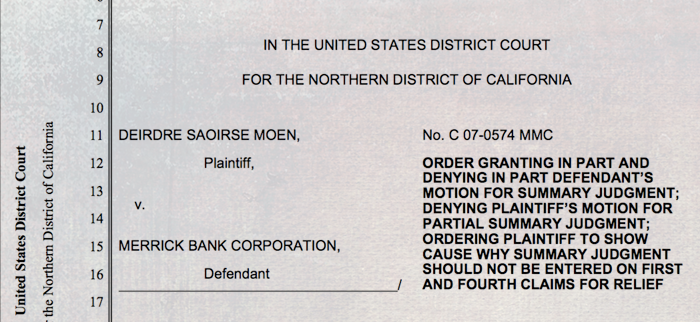 After my first husband died, my credit files got mixed. That and my identity was stolen. On top of that, there is about a year during that time where I was lucky to remember my name. Some balls were legitimately dropped, and I was also taken advantage of.
I got involved in a web forum that no longer exists, and several people there had sued to get their credit files sorted out. In federal court. Pro se.
For many plaintiffs, pro se equals whackjob, but these were people who knew and respected not only the letter of the law, but the voluminous case law. Add to that the fact that Fair Credit Reporting Act cases and Fair Debt Collection Practices Act cases are typically for teeny amounts of money (FDCPA cases max at $1,000 plus actual damages, costs, and attorney's fees), and you'll see that except for the most egregious cases, it's hard to find a lawyer to take them. There are just so many possible cases, and most litigants aren't willing to go to all that effort for so little reward.
Plus, courts occasionally gave grudging approval to pro se parties in such cases, like this footnote in Oppong v. First Union:
Though not formally schooled in the law, Oppong has proven to be a resilient and sophisticated litigator who for years has battled the defendants to a draw in both the federal and state courts.
I wound up reading not only the entirety of the laws multiple times, I read all the case law. Thousands and thousands of pages of minutiae.
The First Federal Lawsuit
The first federal lawsuit I filed (C 04 5223 MEJ in California's Northern District) was against Portfolio Recovery Associates and Capital One Bank. Essentially, a credit card in my name (which Portfolio and I discussed after the case was settled—it genuinely was not my account) had been sold to Portfolio with an alleged $1671 owing.
The offer letter was for a credit card issued by Capital One. (front) (back)
Apart from the fact it wasn't my account, there were three things I was torqued about:
The FDCPA generally doesn't permit disclosing information to third parties about debts except in extremely narrow circumstances, e.g., credit reporting. The letter made it sound like illegal disclosure had occurred. There was no legally permissible reason for Capital One to have had the capacity to send the letter, and yet Capital One had.
All communication from a debt collector must be accurate and non-deceptive. And this wasn't. Two paragraphs from my complaint:

When Plaintiff read the body of LETTER, however, she realized that the terms offered were not as the boldface item indicated. The terms state: "Your account will have an initial credit limit of $1 that will increase to $50 after you make your first payment to Capital One. Plus, for every $100 of charged-off debt you repay to Capital One, you'll receive a $25 credit limit increase up to a maximum credit limit of $800."
Plaintiff asserts that this language is deceptive. The $800 credit limit is approximately 1/2 the amount of the alleged debt (rounded down to the nearest $100). The terms of the credit limit increases, however, are approximately 1/4 ($25 per $100 paid) of the amount of the alleged debt. Exhibit B shows Plaintiff's calculations, showing a maximum possible credit limit of $425, far short of the $800 with which LETTER attempted to entice Plaintiff.

I wasn't even sure which of the two companies had sent the letter, because the front and the back gave different answers.
So I sued and it was settled pretty quickly. (Capital One took about a week, iirc.)
And Then There Was Merrick
Chuffed by early success, I decided to take on a bank where I'd owed the money (and paid it), but then got a deceptive letter after the fact. Specifically, I received two separate letters on two separate days thanking me for my payment in full on that date. They couldn't both be true.
I'd had adverse action taken because they updated my credit report and I was feeling pissy about it, but this is the one bank that wouldn't settle before more litigation steps were taken.
I'd never actually written a motion. I'd had a civil procedure class in paralegal coursework, but that was really more basic stuff. Motions were in the next class.
And yet, now I had to actually do it.
I kept telling myself, "You have a master's degree in creative writing. You can do this." Sure, it's a different kind of narrative, more like an essay in an English class than like a novel, but a motion has a narrative structure, too.
The Weakness in My Case
The FDCPA only applies to third-party debt collectors, though there is a California state law that copies many of the provisions of the FDCPA and holds original creditors to those, too. So, worst case, I had a prima facie state case claim, and I had two letters, at least one of which was deceptive on its surface.
Except I'd filed in federal, so it was important that I prove that the FDCPA applied to this case. I was missing a piece of paperwork in my initial filing, which I eventually found. (That's underlies the Order to Show Cause part of the ruling that's in the header image.)
There's another factor, though: the judge ruled one thing in error, and I wound up calling FDCPA attorneys in my district to see if they'd take an appeal. It was terrifying enough to write a motion for a federal judge to rule on, but the 9th Circuit? That was an order of magnitude scarier.
If you ever need a consumer law attorney, NACA is the organization for them. I'd found one, spoke to an attorney over the phone. He looked up my case and called me back.
"Your cites are better than 95% of the ones I see and you understand the case law," he said. "You've got this." He agreed with me that I had the law right and the judge had missed one point, and we talked about that.
I had no idea what I was doing as far as the mechanics of civil procedure went, but apparently I'd figured out how to write a motion. Go, me.
I filed a motion for reconsideration after my day in court.
My Day in Court
In May, 2007, I had my initial case management conference in the courtroom opposite Merrick's hired litigator. I arrived early, and there were trial lawyers gathered outside the courtroom, each in suits more valuable than the entire amount of money I'd spent on every piece of clothing I owned. Most were involved in a huge medical class action case.
One of the attorneys, a woman, came over, curious about who I was. I'd told her, and she seemed genuinely excited for me despite me having this little case. It felt like being a minnow in a pod of friendly whales.
Many of them were gawking at the class action next door for Celebrex.
My courtroom had five cases for a case managdment conference. One of the lawyers for another case didn't show up, so the judge put him on speakerphone. I felt SO mortified on his behalf (worse, he sounded like he'd been woken up by the call).
EDWARD BORACCHIA et al vs BIOMET, INC.
AIWA TROUTMAN vs UNUM LIFE INSURANCE CO et al
TOM SPEAR vs INTL UNION OF BRICKLAYERS et al
BARE ESCENTUALS BEAUTY, INC. vs L'OREAL USA, INC.
WILLIAM R. KLEMME M.D. vs NORTHWEST AIRLINES, INC
Doesn't sound like a job that would ever get boring, really. Lots of interesting variety.
Anyhow, the judge was funny. She told lawyers who came before me, "You might want to invest in a rubber stamp that says CHAMBERS for your file copy. Marking the chambers copy is a part of local rules."
When my case was called, I was afraid that I'd fall over in front of the judge. I was relieved that I managed to walk up to the podium without falling. When I had to speak, I had to grip onto the podium firmly lest I crumple at the knees.
I was terrified. I don't think I've ever been that frightened.
The judge asked if I were computer-savvy. I allowed that I was. She suggested that I do electronic filing if defendant's counsel agreed.
I wasn't even chided for not having a rubber stamp. 🙂
Anyhow, the schedule issues came up, and she asked if we could really have our alternate dispute resolution that soon, and I realized I had to tell her that I was filing a motion for reconsideration.
That's when I had the image of a pile of slippery pebbles, and a small panic attack. I was seriously afraid for a moment that I was going to fall over onto the floor, and wouldn't that be fun. I held onto the lectern a little harder and made it through.
Merrick's lawyer said he didn't see the point of discovery, because the defense had submitted everything they had. The judge said, "Ms. Moen saw that something had been reported by a third party, and the inference was that the information was provided by Merrick. The plaintiff has the right to know what your client said about her to third parties, and I'm not going to deny her that." (this was related to the way they credit reported after I paid them.)
I will tell you, there is something completely awe-inspiring about someone with that much power saying that little old you are actually important in some way.
She so rocked! (Aside from the part about the wrong ruling on one point, anyway.)
As we left the courtroom, the attorney I'd spoken to before the courtroom open gave me a fistbump, and I smiled. After exiting, opposing counsel asked, "Do you want to get rid of this?" Then he flew back to SoCal. (There's also something awe inspiring about the other side flying someone in as opposing counsel.)
The Resolution
Given that a) the bank wanted to settle, and b) I was about to go on a long trip (Rick and I went to Greece, Egypt, and Turkey not long after the hearing), and c) I wanted to settle after I came back, we wound up settling. I never did find out what the 9th Circuit would have said or what the resolution of my reconsideration motion was.
Oh well.
The whole process was worth it for that one moment.
Oh, and Portfolio and Capital One changed the format of similar kinds of letters they sent in the future, apparently complying with the law. So, that's a good thing I did.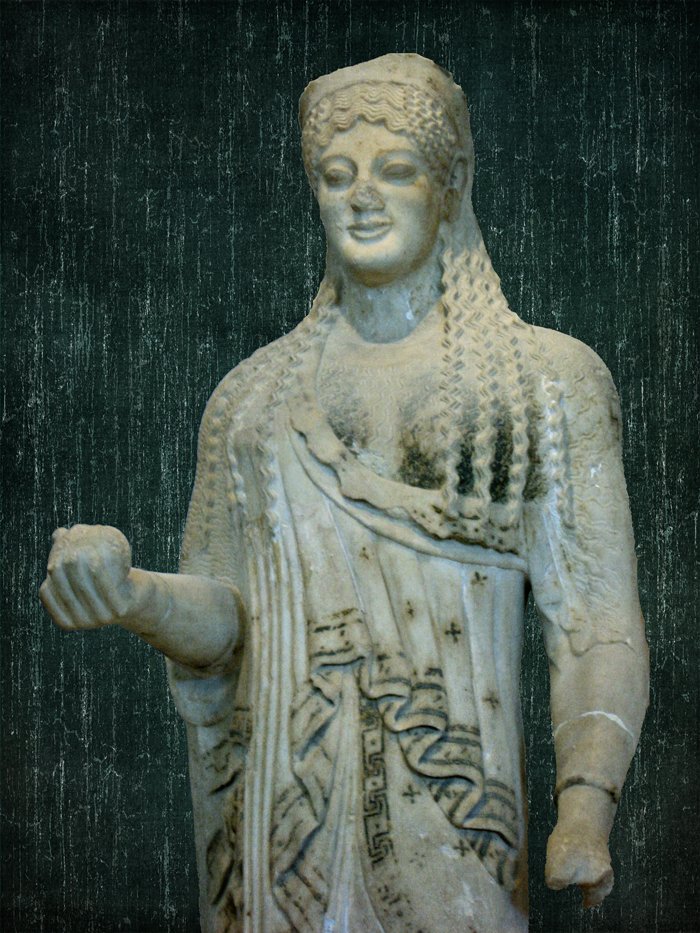 ---