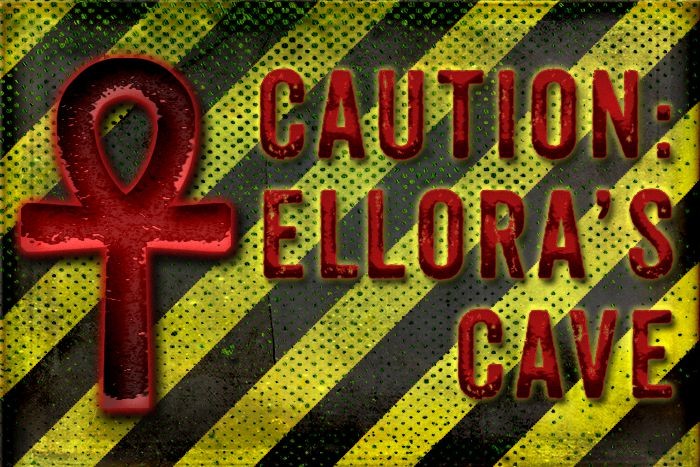 Some Ellora's Cave authors have been reporting that, indeed, they have received royalties from Ellora's Cave recently. Yay. Except that some of those same authors are reporting they have notable inaccuracies.
Update 11/18:
Color me surprised–I received a check from EC today for Mar-Jun royalties, an amount in line with my expectations. #notchilled

— Robin L. Rotham (@robinlrotham) November 10, 2015
Yesterday received EC royalties check and statements – March, April, May and June 2015 :-) #notchilled

— Jan Springer Author (@janspringer) November 14, 2015
Hold the hoorays, though, because there are issues.
Royalty Statement and Check Mailed to Wrong Person?
Sidney Bristol reports that someone else received her royalty statement and check.
I've been told someone else has received my statement and royalties, so technically I guess I've been paid? So weird. #notchilled

— Sidney Bristol (@Sidney_Bristol) November 15, 2015
Paid for Print Book that Ellora's Cave Never Published?
Update 11/18: I've added Patty Marks's letter to the ec_biz list at the bottom of this post. This was a product type error that reportedly does not affect the royalty amount.
Shoshanna Evers reports having received a royalty statement claiming that she was being paid for a print book for her title Chastity Belt—even though Ellora's Cave never published that title in print.
The *only* paperback format of this book was self-pubbed after EC rights reversion. What is going on? ? #notchilled pic.twitter.com/oelHwhoorZ

— Shoshanna Evers (@ShoshannaEvers) November 16, 2015
Olivia Waite reports the same issue:
@ShoshannaEvers Mine has the same thing, I just saw, and I've never had print editions of these titles. ??? #notchilled

— Olivia Waite (@O_Waite) November 17, 2015
If you search on Shoshanna's ISBN, though, (see tip below), you'll find this Google books page. Now that link doesn't specifically state that it's an ebook (nor does it have the correct description for the book), but it is the ebook published in 2011. Sometimes you need to look at several of these to get the full picture.
What's important, though, is that Ellora's Cave pays lower royalty percentages for print books due to the physical cost of producing and shipping books. Reasonable.
It seems to me that this was an error on the royalty statement for the wrong format. It's pretty clear for those cases where only one format was ever published by EC, but less clear when both print and paper were published.
Price Column Sometimes the Total, Sometimes the Unit Price?
Robin L. Rotham reports that sometimes the price column is the price per unit, and sometimes the total.
@authrannjacobs @ShoshannaEvers And WTF is up with the PRICE column? Sometimes it's the total, sometimes it's price per unit. #notchilled

— Robin L. Rotham (@robinlrotham) November 16, 2015
She also reports being underpaid for a specific title for a four-month period.
Two Conflicting Statements for the Same Month?
Robin L. Rotham also reports getting two statements for March—and they disagree.
@authrannjacobs @ShoshannaEvers AND got two statements for March, different formats and totals. Not sure what to make of THAT. #notchilled

— Robin L. Rotham (@robinlrotham) November 16, 2015
What's Really Disheartening…
…is trying to get existing issues resolved.
@authrannjacobs @ShoshannaEvers *sigh* You made me look at MY statement. My third "corrected" January statement is STILL WRONG. #notchilled

— Robin L. Rotham (@robinlrotham) November 16, 2015
@ShoshannaEvers @charmedozarks When you bring the mistakes to EC's attention, are they able to correct them quickly? #notchilled

— Susan Garbanzo (@Soenda) November 16, 2015
@DKinnard @Soenda @ShoshannaEvers @charmedozarks response for mistakes r the same as response 4 nonpayment. Silence #notchilled

— Trista Ann Michaels (@trista_michaels) November 17, 2015
Another Issue to Check
If you have a pre-mid-2011 contract where your contract says you should be paid on cover price rather than sales price (and you didn't agree to amend the contract to sales price), you might want to double check that your royalty statement reflects the correct price.
For more information about this issue, please see Ann Jacobs's Intervening Counterclaim in the Ellora's Cave v. Dear Author case.
I've heard that some people hadn't heard about Ann's counterclaim (still pending in court as of this writing), so wanted to give a heads up.
The Long Tail, Redux
Assuming a constant error rate, one way Ellora's Cave could reduce its number of errors is, as I've said before, chopping the long tail.
Search Tip
If you have an ISBN and want to check more information about who the publisher is and what the format associated with that ISBN is, Google on:
ISBN (number)
I find Google is a better search engine than Bing for this particular purpose as you're more likely to find a useful result with smaller houses.
Patty Marks's Letter re: ARE Books Showing As Print
From: Patty Marks
Date: Nov 18, 2015 2:11 PM (1 minute ago)
As you receive your royalties, you will notice that the product type under ARE (All Romance Ebooks) sales is showing as PRINT on the May statements. This should read Ebook, however, if you do the calculations, you will see that it has no affect on the royalties. According to our MAS liaison:
"when loading customer sales order file, the Store Site and Product Type is defined. the Store Site and Product Type are constants in the production of the monthly Detail Report.
all royalty calculations, Print or E Book are performed for each ISBN in the Inventory module. regardless of the Store Site or Product Type defined at the sales order load, the inventory module identifies the ISBN correctly and assigns the correct royalty percent accordingly..
thats it."
I noticed the error when we started sending them out, but did a quick calculation and saw that it had no effect on the numbers. As that was the case, we decided it was more important to work on getting them out rather than redoing everything. I apologize that I didn't mention it.
Sincere thanks to Jan Springer for contacting us – she had already figured the numbers were correct, but I really do appreciate her bringing it to our attention, as we should have saved her and others the trouble of figuring it out for themselves.
I'm very glad this doesn't affect royalties and doesn't mean EC will have to issue a bunch more checks and the authors were (per Patty) paid correctly for those titles.
Please feel free to leave comments below.
---