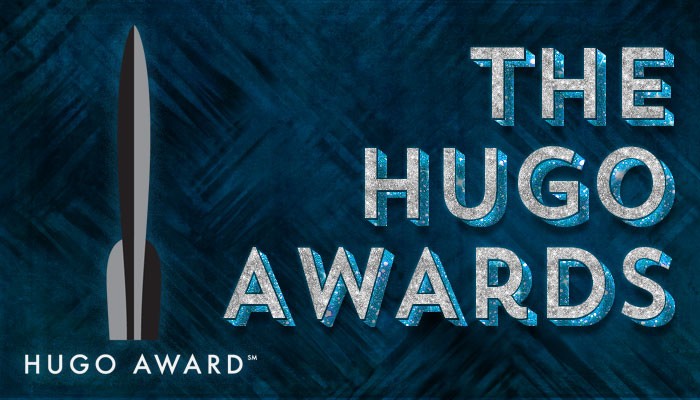 Two Hugo Awards nominees who were on Sad Puppies and/or Rabid Puppies slates have withdrawn their works.
Annie Bellet, author of "Goodnight Stars," nominated for Best Short Story, announced her withdrawal in a moving post, excerpted:
I want to make it clear I am not doing this lightly. I am not doing it because I am ashamed. I am not doing it because I was pressured by anyone either way or on any "side," though many friends have made cogent arguments for both keeping my nomination and sticking it out, as well as for retracting it and letting things proceed without me in the middle.
I am withdrawing because this has become about something very different than great science fiction. I find my story, and by extension myself, stuck in a game of political dodge ball, where I'm both a conscripted player and also a ball. (Wrap your head around that analogy, if you can, ha!) All joy that might have come from this nomination has been co-opted, ruined, or sapped away. This is not about celebrating good writing anymore, and I don't want to be a part of what it has become.
I am not a ball. I do not want to be a player. This is not what my writing is about. This is not why I write. I believe in a compassionate, diverse, and inclusive world. I try to write my own take on human experiences and relationships, and present my fiction as entertainingly and honestly as I can.
I am proud of "Goodnight Stars." I wrote a damn good story last year that a lot of people have enjoyed. I believe it could have maybe even won.
But it is not the last story I will write. It is not even the best story I will write. I have perhaps already written better stories this year. I will write better stories next year, and the year after, and for decades after that. I hope to be like Ray Bradbury and write every moment until I go gentle in that good night, pen in hand.
There will be other years and maybe other rockets. I don't want to stand in a battlefield anymore. I don't want to have to think over every tweet and retweet, every blog post, every word I say. I don't want to cringe when I open my email. I don't want to have to ask friends to google me and read things so that I can at least be aware of the stuff people might be saying in my name or against my name.
This is not why I write. This is not the kind of community I want to be a part of, nor the kind of award I want to win.
Incredibly moved by that post.
Marko Kloos, nominated for his novel Lines of Departure blogged about his withdawal:
It has come to my attention that "Lines of Departure" was one of the nomination suggestions in Vox Day's "Rabid Puppies" campaign. Therefore—and regardless of who else has recommended the novel for award consideration—the presence of "Lines of Departure" on the shortlist is almost certainly due to my inclusion on the "Rabid Puppies" slate. For that reason, I had no choice but to withdraw my acceptance of the nomination. I cannot in good conscience accept an award nomination that I feel I may not have earned solely with the quality of the nominated work.
Both are very honorable positions, and, no matter which way they had gone, they'd have both made friends and lost friends. I wish them both the very best.
John Scalzi on Hugo Conspiracies
Because of the kerfluffle over ineligible work, naturally it was pointed out that Scalzi's Old Man's War previously qualified for a Hugo Award, though it did not win, despite having first been serialized for the web.
Scalzi's response is interesting. The tl;dr version is: the changes in the publishing landscape between then and now have changed what's perceived as "publication."
Scalzi wraps it up with this point:
What would I have done in 2006 if I had been disqualified from the Hugo ballot because OMW had been serialized on my Web site? I imagine I would have been very gravely disappointed and would have probably groused privately and possibly even publicly. Then I imagine I would have put on my own big kid pants and dealt with it. Because here's a home truth: No one is owed a Hugo award, or a Hugo nomination. If you start thinking you are, you're the problem, not the Hugos, their administrators, or anyone else who might have ever been nominated, or even been awarded, one of the rockets.
I don't know, John, maybe this calls for your Universal Blame Accepter role. 😉
---