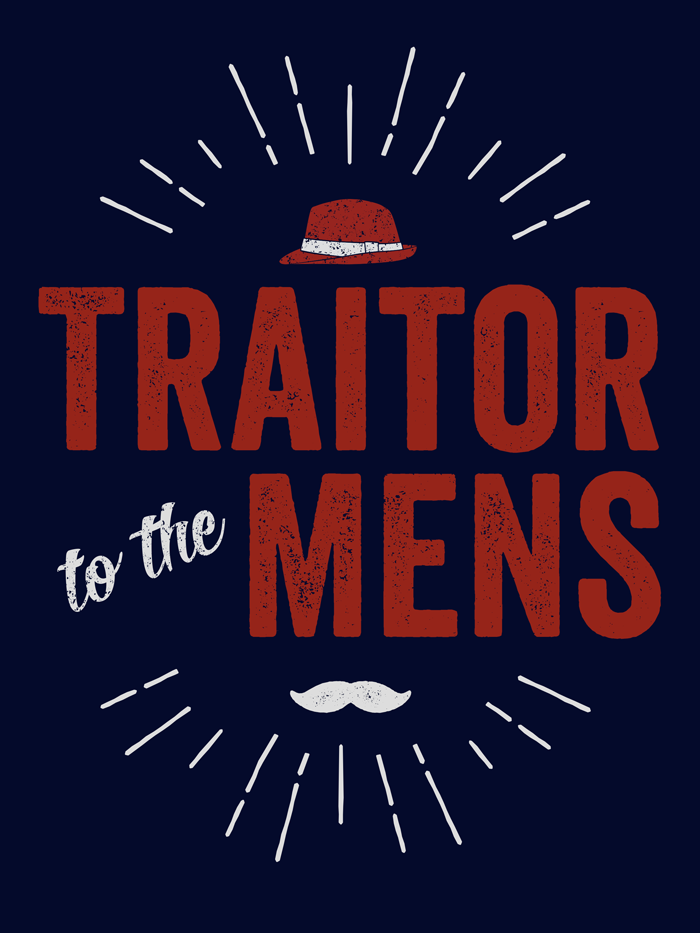 Update (Mar 19 2015): Access to this repository has been disabled by GitHub staff. Thus, I've deleted the dead link in the next paragraph.
I was given a link yesterday that included over 120,000 Twitter names of SJWs (Social Justice Warriors) to auto-block.
Takes a list of the supposed ringleaders of SJW, looks at their follower lists. Generates a list of sheeple following more than one account, as well as a list of your followers that might be questionable.
So. Guess who's on the list?
Though, honestly, I fail to see the point of GGers blocking people like @mistressmatise, who's a dominatrix.
I'm on the Social Justice Warrior block list, which I find amusing, given I'm often also called a threat to society. https://t.co/MjiqwWyQCk

— mistressmatisse (@mistressmatisse) December 3, 2014
And also: I do not play games, I have never written about games, and I don't identify as feminist. So, whatever with that.

— mistressmatisse (@mistressmatisse) December 3, 2014
The maker of that list seems to have missed a fair number of the most strident anti-sexworkers, which seems like a lapse on their part.

— mistressmatisse (@mistressmatisse) December 3, 2014
Good point. I read her tweets (though I don't follow her) because she's an interesting person to read about sex workers. I consider myself a pro-sex feminist including sex workers' rights.
Why am I on this list? I follow a lot of people who are writers of science fiction and fantasy and readers of same. I tend to follow people who engage with me (as I don't auto-follow), and I don't necessarily follow them because I agree with them on SJW issues.
I don't believe I've taken a public stand on GamerGate; I think there is some nuance there, and it broke when I was absolutely miserable with my hip injury. And, frankly, stoned to the gills on medication to control the pain. I've never done the level of reading on the whole issue where I'd feel comfortable planting a flag and taking a stand.
What I have taken a stand on, though, is when Brianna Wu was threatened, I considered that horrific. However, and this is just my take, she said it was GamerGate behind that right when it was happening, and I don't know that that is borne out by the facts, or that she had that information at the time of the accusation.
On a professional level, I admire some of the things she's done, though I am no longer a gamer of anything but games that can be completed in under 15 minutes.
I don't follow Brianna, and I don't even like her. In fact, she rubbed me the wrong way so hard out of the gate I unfollowed Frank Wu, and I'd been an early fan of his. Sure, I follow people who follow her (and vice-versa, I'm sure). But I don't support death threats. Full stop.
Second Time I've Been Added to a Block List (That I Know Of)
In the 90s, Scientology secretly installed censorware on its members computers under the guise of installing web site creation tools for pro-Scientology websites. My first name was one of the proscribed words. I'm one of the very few who was added by first name alone (that wasn't a handle).
You can draw your own conclusions, I suppose.
Traitor to the Mens
I suppose one of the reasons I'm on the list is the Traitor to the Mens T-shirt (and prints) I designed earlier this year for John Scalzi.
The overwhelming majority of the extremely modest amount of money I've earned this year has been from royalties for this t-shirt and related products.
Thanks, John.
Update: Wow, Ashe Dryden
Ashe Dryden comments not only about the block list, but also about its creator.
4 months ago I filed a police report against a man who had been stalking me for months and had threatened to rape and murder me. This man lives in the same small city that I reside in. The stalker erroneously received the police report I filed against him and chose to further harm me by posting it online – in doing so, sharing my home address and phone number.
Recently this person has gained attention, again, for having created a github project blocking "SJW's" on twitter. Myself, along with a handful of other women this man has stalked and harassed were who he seeded the list with.
The post is worth reading just to really bring home what being a target of harassment is really like. I'm so sorry, Ashe.
Over the last two months, half a dozen people that I'd spoken with for about fifteen minutes total decided to recommend a book to me: Wheat Belly. They recommended it for two reasons, I'm sure: one, they each knew I was celiac or on a gluten-free diet. Two, they knew I was fat.
The first time someone mentioned it, I downloaded and skimmed the sample of the book. To me, it looked like the typical diet book, full of pseudoscientific claims in addition to some genuine ones. ## On Recommending This Book to a Celicac
Here's what I've wanted to say to everyone who's recommended this book to a celiac:
Dude.
Do you think a celiac, of all people, has no clue how dangerous wheat can be?
Did you know that my intestines bleed when I accidentally eat a sandwich made with regular bread? That a smaller dose can land me in bed with three days of diarrhea and misery? Or that about half a crouton's worth can cause me to run a fever for a couple of days? That my thyroid's mostly shut down (a common co-morbidity) and is now sixteen times normal size? That my supposed "wheat belly" is actually a medication and thyroid side effect?
Did you know that I know people who've needed 16 to 26 units of blood (over a course of one to two years) after their diagnosis? That I know people who've wound up in the ICU because of celiac-induced anemia?
That I know people who were losing so much weight they could have died?
That I know someone who was being evaluated for a heart transplant before they figured out she had a wheat allergy? (Not celiac, a true allergy.)
Did you know that I have met people who get seizures from small amounts of wheat?
It dissolves our intestines. How much worse could it be, really? I don't really know of any other analogous food issue.
On Recommending it as a Diet Book
Look, there are some things I agree with: less sugar, more traditional foods, there are good fats. Except, of course, this diet cuts out swaths of foods that aren't bad for you. Buckwheat, to take an example, isn't a grain, and is one of the best vegetarian complete proteins. Why limit it?
But I'm not open to villifying wheat for the 95% of you for whom it does no apparent damage. I do sincerely thank all of you gluten free people for making more food options available to me, but I've always stated: if it doesn't make you feel better or doesn't improve your medical numbers, I'm not convinced it's worth the bother.
I'm not convinced that the increase in celiac disease expression is related to eating newer forms of wheat, as claimed in the book. If that increase is related to a single food, it may also be corn or soy. Or, you know, the shift from butter to margarine around WWII. It could be canola oil. It could be that we're no longer eating much liver. Or lamb. It could be a different answer for different populations.
Other people have done takedowns of the book.
The Only Diet Advice I've Ever Heard That's Worth Following
The first is from Michael Pollan:
Eat food.
Not too much.
Mostly plants.
The second is one I heard from a friend who's Japanese, though I've never heard it from another Japanese person:
Thirty different foods a day.
One hundred different foods a week.
No, I don't mean ingredients. I mean foods. Spices count.
It's an interesting goal.
But avoiding buckwheat, which isn't a grain, because industrial wheat may be bad for you? That's crazy talk.
Also, because I apparently have to say this: recommending a diet book to a fat person you have just met and barely know is a dick move.
Won't ya look at that. http://t.co/zT3fbVKx3Q

— Ricky Mondello (@rmondello) September 4, 2014
@rmondello give me the scoop and what type of watches there will be

— Matthew Davis (@mtthwdvs) September 4, 2014
@mtthwdvs Do you have any idea how fucking rude your tweet was? @rmondello

— Deirdre Saoirse Moen (@deirdresm) September 4, 2014
@deirdresm @rmondello what's wrong with jokingly asking for the scoop

— Matthew Davis (@mtthwdvs) September 4, 2014
When I was at Apple, these things happened all the time. Sometimes, people I thought were my friends asked these kinds of things, and I just stopped talking to whomever.
If you think it's fresh or new or funny, you're wrong.
Because anyone who thinks their curiosity is more important than your job is an unmitigated asshole.
Once upon a time, someone on Fountain Pen Network (of all places) offered big bucks (an actual number, which I'm not going to state) if I'd steal a prototype iPad. Which I then reported to both the board's owners and to Apple legal.
So in case you wonder why a lot of people at Apple (for example) aren't more out about working there, or more open about what they do, maybe they're just tired of dealing with the fallout of the world's curiosity. It's exhausting, frankly.
tl;dr: Inadvertent double booking due to intermediaries (and missing that there were two bookings) resulted in attempts to overcharge us by £1350 (~$2250) for a five-night stay.
On August 30, 2013, I booked a room for Loncon3 through Starwood's reservation system for the Aloft London Excel (a Starwood hotel) at £279/night (not at the much lower convention rate). I book through Starwood so seldom that I've never bothered with the paperwork to change my surname with them; it's still my pre-married name of Saoirse. I didn't add a second guest name to this booking.
On January 2, 2014, because my Aloft room wasn't at the £120 convention rate, I booked one at the Premier Inn to hold something at the convention rate.

On January 2, 2014, I contacted Loncon3 staff to see about moving my Aloft reservation into the convention's Aloft block so I could be at the hotel directly attached to the convention center (less walking).

I don't need an accessible room. I just need less total walking during the day and the ability to easily duck out for a nap during the con to recharge. Staying at the Aloft would be of significant benefit to me.
Rick Moen and I will share, so we'd prefer a queen or (haha) a king if available.
Membership number: 172
Existing booking # 2…7 (Premier Inn London Docklands Excel)
This will free up a disabled room.

(followup)

FYI, I already have an existing Aloft reservation, 7…0, which could just be moved into block if that's easier.

Loncon3 staff respond:

Thanks. We've received your lottery request and will send an update once we have more info.

I respond back:

Well, either way I have an Aloft reservation, since I made one before the contract was finalised.
Ideally, I'd like it moved into block without having to go through the lottery.

They respond:

The room blocks have no financial impact on the convention, unlike in the U.S. Since you already have a reservation in the Aloft, I suggest you just keep that one and cancel the Premier.

I respond:

I was hoping for the con room rate though. £279 a night is the rate I'm holding.
So it may not have a financial impact for you, but it does for me (and thus my holding two reservations at present).

On January 3, I cancel the reservation at the Premier Inn.
On January 4, Rick and I depart for Chile; we didn't return to the US for 22 days. For most of that time, we're in some of the remotest places on earth with zero Internet.
On January 17, an email is sent reminding of the lottery closing, but I have no ability to receive or respond to that email.
On January 24, with no further input from me except for what happened above, I receive a confirmation from Infotel, the booking service used by Loncon3 for convention-rate hotel bookings, for the dates of my existing Aloft booking, guaranteed to the same credit card, with a room rate of £120 per night. The second guest in the room is listed as "Rick Moen." This is how you can tell I didn't make the booking. No cover note or anything, so all the information I have is in that email. Because we're still traveling, I only give the email a cursory glance.
Note: at this point, I'd assumed Infotel had taken over my existing Aloft booking. Also important: I was never, not once, given a cancellation or no-show penalty for this reservation. For my prior Infotel booking, the no-show or late cancellation penalty was a one-night stay. Except for ultra luxury or boutique hotels, this is pretty standard.
Also: the URL given to manage my booking began: http://localhost:50861/ —invalid for anyone except Infotel.
Whenever I logged into either Infotel or Starwood Preferred Guest, I saw a single booking. For that reason, I believed there was a single reservation. Oops. There's a reason for this: my Starwood number wasn't added to the Infotel booking because my surname on that booking (Saoirse Moen) is different from the surname (Saoirse) attached to my Starwood account.
After Rick and I sort out our plans (a couple of weeks before the convention), I make a ToDo list. One of those items was to shorten our hotel stay by one night. I fail to get this done.
We check in on August 13th, remembering to shorten our stay to the 18th. I add Rick's name to the booking sheet using his legal name. We use Rick's credit card to check in.
On August 14th, at 3:37 am local time, I get an email that says the Aloft tried to charge £600 to the card I used to hold the booking. I found this curious given that we'd just checked in. Stupidly, I assumed they tried to authorize to my card rather than the one they'd swiped when we checked in. (This has happened before on other occasions when there wasn't any problem, so I didn't think anything of it except that it was odd.)
Despite having two bookings with the same starting part of the surname, we were not advised of that. Naturally, they check us into the booking that's £279 per night with no included breakfast rather than the booking that's £120 per night with included breakfast for two.
The other odd thing: Why £600? Why not £720, which was the full six nights of the booking? Why not £120 for the cancellation fee?
On August 14th in the afternoon, Rick gets a voice mail in the room to "Rick Moen"—asking him if he was also intending to shorten his stay to the 18th. We're both puzzled by the use of his nickname.
I had breakfast with Peggy Rae and John Sapienza one morning, and they said their hotel room came with breakfast. Ours hadn't, I said, but I didn't think to check and see if something was wrong.
We start the checkout process on the 18th, then discover the £279 rate, then I pull up the email reservation. It's only at this point that I realize there must have been two reservations all along, and we checked into the wrong one. When we get to the third or fourth person who finally cares to try to do something about the issue (srsly), it takes them the better part of an hour to fix the reservation. Basically, they deleted the breakfast line items and credited us with £750, which isn't exactly the right solution (and made both of us nitpicky types unhappy with the solution), but it's functional.
They also tell us that they can't change the number of days on the £120/night stay, so we've essentially got the room through to the 19th—except that we're leaving for Cardiff. We get hotel keys for our room and put our luggage back there, then head off to the convention.
Overall
First, no one at the hotel really seemed to care about the business of running the hotel. They all seemed like they were phoning it in. There were things like: being open until 11pm for dinner, but telling people they couldn't take any more diners at 9:30 pm. Having to wait 20 minutes, on average, for gluten-free bread every morning because it took that long to find some waitstaff to get it for me.
Additionally, despite asking for a hamburger with no bun and sautéed potatoes instead of chips, I was brought out a hamburger on a regular bun with chips. I didn't explicitly say "gluten free," but that shouldn't matter.
After going several rounds with the night manager, who made it sound like he was doing me a big fucking favor, he confirmed that chips aren't gluten free (fried in the same fryer with gluten-coated items). On a different occasion, when I specified I needed gluten free more clearly, I was still brought black pudding (not gluten free, generally) and another non-gluten free item.
I loved the look of the hotel, but the entire experience left a bad taste. I was really glad to move on to Cardiff—and to a different hotel.
The Hotel's Honesty
The woman checking us in wasn't particularly experienced, so I don't think it was dishonesty on her part that checked us into the wrong reservation.
However, the hotel knew all along that there were two reservations. Remember that message for Rick Moen? If we were checked into the reservation with no second party, where I'd handwritten in Rick's legal name, then why call and ask for him in the name of "Rick Moen" if they didn't have the other reservation right in front of them?
So—they knew, they knew to our detriment, and they did nothing about it. For that reason, I consider the hotel essentially dishonest, especially after attempting to charge so much for the "no show" penalty.
Lessons for Convention Runners
There really should be a way for the mobility impaired to get hotel rooms close to the convention facilities at convention rates without having to compete with the able-bodied, especially when rooms sell out very quickly for things like Worldcon.
There needs to be a way for that to happen without using up a lot of people points.
Clearer communication about what was done (i.e.., was an existing reservation modified, or was a new reservation created) would be stellar.
Very few things use up people points like attempts to overcharge by £1350.
In many ways, I'm a classic liberal: I don't believe in censorship, even of works I feel are reprehensible. I think fiction, and well-written non-fiction, can be cathartic, and that catharsis is a good thing.
Most of us have some sort of negative desire: something that, if fulfilled, would harm us or others. For most people, I suspect these are far more ordinary bad things.
I read four posts the other day that are all, in their own ways, on related difficult subjects: ## 50 Shades of Non-Consent: Editing BDSM Erotica as a Queer Top
An editor of BDSM fiction talks about the effect it's had on her love life. There are some cues here that someone not familiar with the culture of BDSM might miss, e.g., warning signs like, "You are what we call a natural sub."
When 50 Shades of Grey exploded in 2012, I was editing erotic romance novels five days a week in a cramped pink building in South Austin. 50 Shades made "BDSM" the most marketable term in the romance/erotica industry, and it made my already uncomfortable job a living hell.
I've read some books that, frankly, seem more like grooming someone for conditioned violence, and Jennifer agrees:
And books like 50 Shades set a dangerous precedent for would-be subs: one where hyper-femininity is demanded and safe words are for the weak. I understand why, upon reading these books, some people become adamant that D/s is just an excuse for violence against women.
It depresses me. BDSM (which, for what it's worth, isn't my thing) is a very large umbrella that doesn't necessarily involve bondage, discipline, sadism, or masochism. Yet the fiction in the genre tends to the farther end of the genre, and quite a bit of it, like 50 Shades, is abuse masquerading as BDSM. Another relevant post on this subject is Jenny Trout's commentary about 50 Shades and abusive relationships.
Moving on to the second post, there are people who have rape fantasies and slave fantasies. There is fiction that caters to those market segements—but the marketing of same may well be problematic.
Frankly, it's hard to imagine non-problematic marketing for the content in question, but it doesn't quite hit my squick button the way one particular category does: breeder stories.
Someone who enjoys same discusses it.
This fourth post might seem like an outlier—and, frankly, it is. However, it discusses a really important topic: what if people's fantasies tend toward real non-consent (rather than fantasy non-consent), and yet the people who have said fantasies don't want to harm anyone?
It turns out that we have little infrastructure in place for people who are pre-offenders.
Quoting Elizabeth Letourneau, founding director of the Moore Center for the Prevention of Child Sexual Abuse at Johns Hopkins University.
We say we're really concerned about sex offending and we really don't want children to be sexually offended and we don't want adults to be raped, but we don't do anything to prevent it. We put most of our energy into criminal justice, which means that the offense has already happened and often many offenses have already happened.
That seems backwards, doesn't it?
It's important to have means of escape, means of dealing with difficult fantasies that are so integral to various people's lives. It's also important to provide necessary support to both would-be offenders and people who've been victims.
My mother (Cheryl Morris, who's commented on my blog before) used to be a social worker. Some of the stories she's told me are horrifying.
Yesterday morning she pointed out that, in the US, child welfare laws came out of the movements to prevent cruelty to animals, something she was surprised by when she became a social worker. After our conversation, she sent me this link from an SPCA site.
In 1874 when the first case of child abuse was alleged, a horribly graphic case of a young girl beaten, it was the ASPCA that was called to advocate for the child. At the time, children were considered property and there were no laws against their abuse. However, there were animal-protection laws in place and the girl was successfully defended by using the animal protection law, since, her attorney argued, she was an animal. Subsequently, Societies for the Prevention of Cruelty to Children rapidly came into existence. The link between violence to children and violence to animals has been studied ever since.
So, there you go.
When I agreed to be co-head of programming for Westercon 67 in Salt Lake City, it was before a book decided to bonk me over the head and say in no uncertain terms:
Deirdre, remember that careful timeline you had of all your writing projects? Eff that. I'm the book you should write NOW NOW NOW.
And yes, this book swears at me.
So I carefully figured out what it would all do to my projects, and re-worked everything. You know, like it was my actual day job. (Which it is.)
It looked like I'd have time to do Westercon programming.
However, the book is harder to write than I expected and it's been fighting me (and I it), and I don't have the mental space to do that and Westercon programming.
Then there was the heartwrenching trip to Canada to list my mother's property for sale. (Now sold.)
While I was still fighting that valiantly, the MZB/Breen stuff landed in my space. Do I need to tell you that's been time consuming and heartbreaking? Moira's courage to speak has given me a renewed sense of vigor about my own projects. Thank you so much.
On top of that, a few days ago, I got quotes that my book was going to take longer to edit than I'd planned for. It's not what I wanted to hear, and it was at a time where there was nowhere to cut — except Westercon.
So, even though Michael, Alison, and I have programmed conventions on short notice — I'm slammed, he's been even more slammed than I am, and Alison's got her own things going on. None of us can do it alone, so we spent last night, and we'll spend tonight doing what we can, then the rest will be up to Westercon's concom.
It's Not Kate's Fault
None of this is anyone else's fault, okay?
I want to be clear that, of all the Westercon concom, Kate Hatcher has been the most amazing. She has kept in communication with people when I haven't had spoons to, she's a great person, and I sincerely want to see the best for her in life. I've enjoyed Skype chatting with her, and am looking forward to meeting her in person at con.
She came in wanting to do one thing and has taken on far more than that.
Also, my singling her out for praise shouldn't be taken as criticism of anyone else; it's not.
I had two immovable objects where, when getting closer to them, I needed to move one of them out of my space to tackle the other. That's all.
Arguably, I should have been smarter sooner. I just know that I happen to work best under pressure, just sometimes I grossly misestimate how much pressure I'm under (and what the consequences of that are for me, yay fibromyalgia).
In Other News
Various factions have brought up the Samuel Delany/NAMBLA comments. They are googleable, and I don't want to start a comment thread about that here, okay?
So here are my general statements.
I consider the aims of NAMBLA abhorrent.
That said, I've seen no evidence (doesn't mean it's not out there; I'm not trying to be willfully ignorant here) that Delany's position was anything other than intellectual.
He was responding to the contents of their newsletter, which may have been interesting and/or thought-provoking intellectual discussion for all I know.
I am perfectly fine with people discussing abhorrent things. Hell, crime writers do it all the time. Some people have abhorrent desires they don't act on.
I feel quite differently about crossing the line into child rape.
This is a really horrible analogy, but I haven't thought of anything better for it in the last week.
I love chocolate cake. My preciousssss. I especially love the fluffy kind with gluten. Mostly I don't like gluten-free chocolate cake because it mostly fails.
It is bad for me. (celiac)
My thoughts and longings about chocolate cake are not, in and of themselves a problem for my body or society as a whole.
Eating chocolate cake, however, crosses the line.
I had chocolate pudding earlier. It's not the same thing, but I find it more satisfying than the kind of chocolate cake I can eat and better for me than the kind I can't.
On Delany/NAMBLA, someone else is going to have to do the research on this because I just don't have the bandwidth. [Edit: Will Shetterly did.]
Bonus Track: Vibrapshere, Forever Imaginary
This is cheering me up right now.
Moira Greyland (Marion Zimmer Bradley and Walter Breen's daughter) has agreed to let me share her email.
This is really hard stuff to read, and I've just thrown up my lunch. I knew about none of this part of things until a few minutes ago.
Hello Deirdre.
It is a lot worse than that.
The first time she molested me, I was three. The last time, I was twelve, and able to walk away.
I put Walter in jail for molesting one boy. I had tried to intervene when I was 13 by telling Mother and Lisa, and they just moved him into his own apartment.
I had been living partially on couches since I was ten years old because of the out of control drugs, orgies, and constant flow of people in and out of our family "home."
None of this should be news. Walter was a serial rapist with many, many, many victims (I named 22 to the cops) but Marion was far, far worse. She was cruel and violent, as well as completely out of her mind sexually. I am not her only victim, nor were her only victims girls.
I wish I had better news.
Moira Greyland.
Followed up with:
It should also be noted that Walter was convicted on 13 counts of PC 288 A, B, C, and D.
Oral sex was the least of anyone's worries.
Link to the California Penal Code for context.
No. Words.
Mother's Hands
I've updated this post to add two pieces by Moira Greyland with her permission. This is the first.
Reprinted with permission.
Mother's Hands
© 2000 Moira Stern (Moira Greyland) in "honor" of my mother, Marion Zimmer Bradley
I lost my mother late last year
Her epitaph I'm writing here
Of all the things I should hold dear
Remember Mother's hands
Hands to strangle, hands to crush
Hands to make her children blush
Hands to batter, hands to choke
Make me scared of other folk
But ashes for me, and dust to dust
If I can't even trust
Mother's hands.
They sent me sprawling across a room
The bathtub nearly spelled my doom
Explaining my persistent gloom
Remember Mother's hands.
And hands that touched me way down there
I still pretend that I don't care
Hands that ripped my soul apart
My healing goes in stop and start
Never a mark did she leave on me
No concrete proof of cruelty
But a cross-shaped scar I can barely see
The knife in Mother's hands.
So Mother's day it comes and goes
No Hallmark pretense, deep red rose
Except blood-red with her actions goes
It drips off Mother's hands.
The worst of all my mother did
Was evil to a little kid
The mother cat she stoned to death
She told to me with even breath
And no remorse was ever seen
Reality was in between
Her books, her world, that was her life
The rest of us a source of strife.
She told me that I was not real
So how could she think I would feel
But how could she look in my eyes
And not feel anguish at my cries?
And so I give you Mother's hands
Two evil, base, corrupted hands
And lest her memory forget
I'm still afraid of getting wet.
The bathtub scene makes me see red
With water closing over my head
No little girl should fear to die
Her mother's fury in her eye!
But both her hands were choking me
And underwater again I'd be
I think she liked her little game
But I will never be the same
I'm still the girl who quakes within
And tries to rip off all her skin
I'm scared of water, scared of the dark
My mother's vicious, brutal mark.
In self-admiring tones she told
Of self restraint in a story old.
For twice near death she'd beaten me,
And now she wants my sympathy.
I've gone along for quite awhile,
Never meant to make you smile
But here and now I make my stand
I really hate my mother's hands.
They Did Their Best
By Moira Greyland
The cry of our day is to smile as we say
Something pat that sounds like understanding
And those of us left who still cry when bereft
Risk guilt trips upon our heads landing
Something pat that sounds like understanding
So the ones of us left Who still cry when bereft
Risk guilt trips upon our heads landing
For the party line now Is to claim that somehow
Everybody somehow did their best
So the ones who did wrong Goes the new New Age song
Aren't to blame, we should lay this to rest.
But it's lies, there are villains who are still out there killing
Or else for our courts there's no need
Our jails are not filled With innocents willed
By a system corrupted with greed.
My mother did her best, yes she really did her best
To drown me for not being her willing lover
My daddy did his best, oh he really did his best
And forced his preteen boyfriends to bend over.
Some people are sick, like to make people suffer
Some people just turn a blind eye
But pretending a monster is ribbons and lace
May condemn a small child to die.
My husband was a cop and much child abuse had stopped
Like the mom who put her baby on the stove
She threw him out of sight but the smell she couldn't hide
And she didn't come out smelling like a rose.
Did that mommy do her best? Would you tell that little one
"Forgive her dear, she must have been insane"
Would you tell that to those burns, To that lie will you return
And hurt those shining eyes so full of pain?
A victim does his best, a victim does her best
To love and live and give up grief and malice
But when we had no love, but what came down from Above
It's surprising we have not become more callous.
And how to learn to cope And not give up all my hope
Is painful far enough without your lies
But if you had seen me then With blood pouring off my skin
Would you have turned a deaf ear to my cries??
And told me "Mommy did her best, yes, she really did her best
So stop crying and stop bleeding and forgive her
To cut you she's the right, and to throw you out of sight
And not love you till you sexually deliver!!
The Guardian Covers this Story
The Guardian has covered this story here.
Leah Schnelbach wrote a piece on Tor.com for Marion Zimmer Bradley's birthday. I'm not going to link to it.
In this case, I feel that what's most important about Marion Zimmer Bradley isn't that she wrote a bunch of stuff.
I feel that what's important to remember about MZB is what she enabled that was unconscionable.
Let's pull some tidbits of MZB in her own words out of her sworn testimony at two of her three depositions on the matter. Docs are up at my mirror of Stephen Goldin's site.
Q. And to your knowledge, how old was [Victim X] when your husband was having a sexual relationship with him?
A. I think he was about 14 or possibly 15. I'm not certain.
Q. Were you aware that your husband had a sexual relationship with [Victim X] when he was below the age of 18?
A. Yes, I was.
And:
Q. Can you tell me why you would publicly state that Walter was not a pedophile when you knew that he had been having sex with a minor child?
A. Because, as I said, [Victim X] did not impress me as a minor child. He was late in his teens, and I considered him — I think he would have been old enough to be married in this state legally, so I figured what he did sexually was his own business.
[Editor's note: In point of fact, the boy was 10 and 11 at the time in question.]
And about Elisabeth Waters, two quotes from her own diary:
Q. Elisabeth Waters in her 10-8-89 diary, which was given to the police, indicates the following: Quote, "And I feel like a total idiot for not having said anything back when I thought Walter was molesting [Johnnt Doe 3] ten years ago. I guess it was just another case of," quote, "'Don't trust your own perceptions when the adults are telling you you're wrong.'
Q. I'm going to read to you from the 10-9-89 entry of Elisabeth Waters.
"Marion always said she'd divorce Walter if he did this again. She seems to think that he molested both [Victim X] and [Johnny Doe 4], but she was rather startled when I told her about the letter to Dr. Morin about [Johnny Doe 3]. She said that she thought Walter thought of [Johnny Doe 3] as a son."
For me, the following is the real kicker.
Q. Where did you have this discussion with David where he thought he was too old for Walter?
A. When he was 15 or so.
Q. So at the time that David was 15, David informed you that he believed that your then husband was not propositioning him because at that point David was too old for Walter's tastes?
A. I think that's what he said. To the best of my memory, that's what he said.
Q. So you were curious enough to ask your own son whether your husband had made a sexual proposition to him?
A. I wouldn't say I was concerned enough. I would simply say the matter came up in conversation.
Now, I have to say that I didn't know about this until three years ago, because people don't talk about it. Stephen Goldin asked to be a panelist at Westercon, and I looked at his site.
(edited to add the following 2 paragraphs before the end)
I have pretty strong feelings about this in part because I had a roommate (and a friend) who had molested his own child in the past and who had been on the relative straight and narrow after a good deal of therapy. But part of why he'd come around is that no one was enabling him and he felt that he needed to change. I don't know that he never relapsed, but I know how much of a struggle he had with it.
So he had the perspective of someone who knew what he was doing was wrong. I don't see that MZB had that attitude. At. All.
Why do we give MZB more of a pass than we gave Ed Kramer? She defended her husband when he was (rightfully) thrown out of a con for being a child sexual predator. [Note: I conflated two events significantly far apart in time in this sentence. As many people have read it, I'm keeping it as written and adding a note. See this comment. At the time of the Breendoggle, most people did not know of Breen's 1954 conviction, and thus many felt it was libel.]
It's obvious to me that no one who ever suffered from chronic pain ever designed a typical grocery store or drug store.
Some mornings, I have difficulty walking. Most mornings, it's really painful. By really painful I mean: so painful that I have nausea.
Rick and I just went to the grocery store. I spent not ten minutes shopping. By the time we got to the checkout, I was shaking from the pain and overheating (which apparently is a myo symptom).
This is after the pain meds. And by pain meds, I mean tramadol. And gabapentin. And ibuprofen. Just to go to the store.
A couple of weeks ago, I went to Whole Foods. Spent 17 minutes elapsed time. I was shaking, in pain, overheating. Spent a whole day in bed after that.
So, given that kind of thing, I have to ask:
Why is it standard practice to put the pain meds at the back of the store? Or, if not at the back, an equivalently far-from-the-door place?
Especially in a drug store.
If I'm completely out and need ibuprofen now, the one trick I've learned is to go to a 7-11, because they keep their stock where the cashier can see it (small, high-value items, y'know). I can buy a single dose, wait a half an hour for the ibuprofen to kick in, then buy the larger quantity from the store that keeps them in the back.
I'd like to ship the pain to those people who make the store layout decisions. Bah.
I'm not a book marketer, okay? But I do know how you can sell books to me, and I've worked in a bookstore, so I know how things work at the other end, too.
Sell to where the reader reads (and shops).
There's a book I'd like to buy, but it's only available for Kindle (which I read on my iPad). My main ebook library contains 829 books (all items I bought; I have been buying ebooks since 2005). How many Kindle books do I have?
24.
One of them is QF32, which is an awesome story.
So, when I'm looking for books to read, where am I looking?
Not in my Kindle library. I never think of it unless I happen to remember it's there. When I buy a Kindle book, I read it right away, and never think of my Kindle library again unless I want to read another book I can't get another way.
Every book on the digital shelves I peruse, meaning my not-Kindle library, is an advertisement for your next book. I have lots of bookcases there, and I sort my books. I keep most of the books I've read (or re-read) in the last year on my iPad. Books are small.
If you want me to think of your book, remember your book, remember it the next time I'm looking for another book to read by an author I liked (and, honestly, I'll like your book better if I get to read it in an application where the font choices don't annoy me), then you'll make the choice to sell it in one of two ways:
Through Apple's iBooks.
Non-DRMed through another vendor (e.g., Nook, Smashwords, your own website) so I can sideload it into iBooks. This means it's got to be an EPUB, which isn't the Kindle format.
And yeah, I could de-DRM the books and convert them using a piece of crap usability nightmare like calibre, but I'd actually like to use the remaining hours of my life for something actively, you know, useful. Plus it only works for one of the two underlying Kindle formats, and I can tell you that the Cambridge Companion to Science Fiction is of the other format.
Frankly, most people won't bother with this. They shop where they shop, and if it's there, it's there, and if it's not, they don't buy it.
Every fucking time I have to go to the Kindle store to buy a book, I'm annoyed, and that's not how you want me to feel right before I start reading the sample for your book. I will sometimes buy books without having read a sample on iBooks, but there's NFW I'll consider it for Kindle.
On the other hand? If I want to read a piece of trash and never have it sully my iBooks library again…. Ever bought that thing you're completely embarrassed to have? Hate to be reminded of it every time you look at items "Not in My library"? Filed a feature request for a "Never Let Us Speak of This Again" button? (Unless, you know, you're overtaken by insanity and you actually want to hear Duffy again. And by Duffy, I mean the meh solo works by Stephen Duffy, not the rather awesome Welsh singer.)
Well, my Kindle library is a great place for that kind of book, even if it's available on iBooks. Just so you know what kind of company you'll be keeping in those 24 books.
New word? There are no Google hits for it.
So last year, SFWA Bulletin put out a set of dialogues by Michael Resnick and Barry Malzberg that contained some wanksplaining about the history of women in professional science fiction circles, to wit:
She was competent, unpretentious, and beauty pageant gorgeous … as photographs make quite clear…[S]he was a knockout as a young woman. …
According to Margaret, during its first few years of existence CFG was populated exclusively by men. Then Bea joined. Then the members' wives got a look at Bea in her swimsuit at the 1950 Midwestcon. Then the club's makeup changed to the 50% men and 50% women that has existed ever since.
(I really don't understand the causality link between the last two sentences. Were the women in question all bi?)
Anyhow, Scalzi posted about that, and, rather than having the task of any Bulletin issues fall on the President, it was decided that a review board would be a good idea. You know, like most professional associations have.
Scalzi didn't re-rerun, and Steven Gould became SFWA president (which was already in place when the Bulletin issue occurred). Steven's probably best known as the author of Jumper (later turned into a movie), but he's currently collaborating with James Cameron on forthcoming Avatar universe things.
You know, he's a working writer. Working.
The whole thread of the current uproar, if you can call it that, over the review board is linked here.
What wasn't linked from that page, but was forwarded to me, was the body of an email from Silverberg that included this gem:
A bunch of us, including Messrs Ellison, Spinrad, Gene Wolfe, Resnick, Malzberg, Benford, RS, etc., plus Nancy Kress, CJ Cherryh, Mercedes Lackey, and others, thought that a writers' organization should not be repealing the First Amendment and have put together a petition objecting to this review board.
Ellison.
First name.
That would be Harlan "I did not grab Connie Willis's breast" Ellison. Video here. Note that he's being disingenuous about verbs. (I was in the audience.)
Look, I was head of programming for a convention and we had Harlan for a Special Guest. He groped one of my staff during that con. I heard he groped other people, too, though I didn't speak to them about it. I heard nothing about it until after the con, though.
If Harlan's the first person you put on a list saying you don't want a review board because y'all are fuckwits?
Y'all are fuckwits squared.
I don't care what gets you all off. I don't care about your male gaze. Sure, I like attractive (for my definitions of same) people on covers of things, on posters, in movies, in books, all that kind of thing. But what I consider attractive isn't just about looks. It's about actions, and y'all are being fugly.
So stop your wanksplaning and try being a tiny bit professional for a change. Steven Gould sure has been. If I'd gotten the first email from Truesdale that he'd gotten, I'd probably have just written a reply that said, "Smeg off" and put him in my filters so his name would never darken my internet doorway again. After all, Truesdale isn't a SFWA member.
All SFWA wants is an editorial board, which is a perfectly reasonable thing to have. As C. C. Finlay rightly points out, editing is not censorship.
On the cover specifically….
Last year, I posted a picture with 25 (note: fixed this; it did originally say 30) erotic romance covers. This was in response to Resnick's claim about beefcake on romance covers. Out of those 26, there are men (in any representation) on only 13 of those 25. (There are women on the cover of 19, and 2 have no people on the cover.)
Of the 13, 5 feature only fully-clothed men. One man has bare shoulders, but you can't see further than that. Absolutely zero of them feature bare male thighs (though five have some depiction of bare female thighs). So let's not pretend that the sexualization of men and women is the same because it's not, not even when books are marketed to women and explicitly about sex. Cover I think is the hottest? This one, because men in suits leaning on things are hot.
But — none of the twenty-five covers — none — out of this selection of erotic romances I'd recently read have a woman in as sexualized a pose (or as scantily clad) as the cover of SFWA Bulletin 200.
When I went to a writer's conference last fall, the most valuable single line I heard was this one: "A one-star review means that the wrong reader has found your book."
It's actually quite a profound statement if you think about it.
What a book cover (or magazine cover) is supposed to do is to give you an expectation of what's inside. It's to set the mood for what's within. So how does that cover of SFWA Bulletin 200 work for you now?
See also: You only hate boobs because you hate freedom.
Dear Twelve Rabid Weasels of SFWA, please shut the fuck up. and My very complicated reaction to issue 202 of the Bulletin which has some great commentary in particular. Bennett North on Objectifying Women Is Not a Constitutional Right.
I also love this comment: "The irony about complaining about editing by committee before publication in order to complain about editing by committee before publication seems lost on him." (source)
Trigger warning.
I've been on the Internet a long time. I've seen everything from the first spam onward.
I entered my first internet controversy in 1993. I'm sure you're all shocked. This resulted in attempted (but failed) personal harassment in 1995. That feud is still ongoing and has its own Wikipedia page.
So you might say that I'm no stranger to the long-term consequences of Internet tiffs.
My observation is that there are two basic rules for companies who are primarily Internet-based:
You get one business day for a response. Two at most.
Your first response is critical.
So, about Kickstarter.
Specifically, about the Kickstarter for Above the Game: A Guide to Getting Awesome With Women. (Update: now archived here)
Nothing in the Kickstarter copy specifically says that the guy is promoting rape tips. This is an important point.
However, Casey Malone did more research. He came up with the following quote from his reddits:
Pull out your cock and put her hand on it. Remember, she is letting you do this because you have established yourself as a LEADER. Don't ask for permission, GRAB HER HAND, and put it right on your dick.
That? Is assault. It is also disgusting. It was also, per his implication on the Kickstarter page, part of the content of the book.
So here's Kickstarter's official response:
Update, 6:51 p.m. EST: Kickstarter emailed a statement to The Raw Story regarding both the project and the public response:
Kickstarter reviews projects based on our guidelines and the information creators share on their project pages. It's a process we've refined over four years and continue to refine daily. We strive for fair and thoughtful policies that maintain the health of the Kickstarter ecosystem.
This morning, material that a project creator posted on Reddit earlier this year was brought to our and the public's attention just hours before the project's deadline. Some of this material is abhorrent and inconsistent with our values as people and as an organization. Based on our current guidelines, however, the material on Reddit did not warrant the irreversible action of canceling the project.
As stewards of Kickstarter we sometimes have to make difficult decisions. We followed the discussion around the web today very closely. It led to a lot of internal discussion and will lead to a further review of our policies.
I'm sure you're all sobbing about this decision. I'm sure you'll enjoy it all that much more when you're in the unemployment line kicking yourself for not standing up for the women and men who have been raped. Or cosmic irony, which I do not wish for in this case.
But if you have a company that thinks men forcing women's hands onto men's dicks isn't against company policy, I pity the women, if any, you have at your workplace. (Update: link to list of Kickstarter employees.) And I think your workplace needs to cease to exist.
About rape. I have been raped. I don't generally make a big deal out of it. In fact, I tend to minimize it in the way women pull that bullshit for reasons listed in the post I'm about to link to.
Therefore, I'm going to end this with what I think is the most useful post I've ever read about rape culture and how women respond during and after rape: Harriet's Another Post About Rape.
Brilliant.