I thought I'd go over some of the things I've discovered or loved in the last year, in no particular order.
Johnny B. Truant's essay, The universe doesn't give a flying fuck about you. It's an interesting head trip: by making everything you could possibly do look small, it help reduces fear for the consequences of what you do. Interesting NLP technique there.

If you want to be awesome in this life, do awesome things.

Bats hangin' out on a tree.
Milford. Northern Wales and an amazing workshop.
My whirlwind round-the-world tour featuring a visit with friends in New Zealand, more friends in Australia, even more friends in South Africa, and a play with an actor I like in London.
Overwerk. Especially when used in the Air Tahiti Nui video.
Tiffany Reisz. Bookalicious Pam listed The Siren as one of her favorite novels of the past year. On her recommendation, I inhaled the first four books between Christmas and New Year's. I think her new book, The Saint, is even better.
James Mickens's "The Slow Winter" is one of the few short stories ever where Rick and I have quoted random lines to each other. Most frequently, "This does not lead to rising property values in Tokyo!"
Hard-hat behind-the-scenes tour of the newly-opened part of SFO's Terminal 3. That was pretty sweet, especially the ability to go onto the roof and watch the planes land.
The number of people who search my site for the mongoose joke. (two today!)
All the fun I've been having with Society6, Redbubble, and Zazzle. Thanks, everyone.
Here's a Dihydrogen Monoxide Containment Shield shower curtain.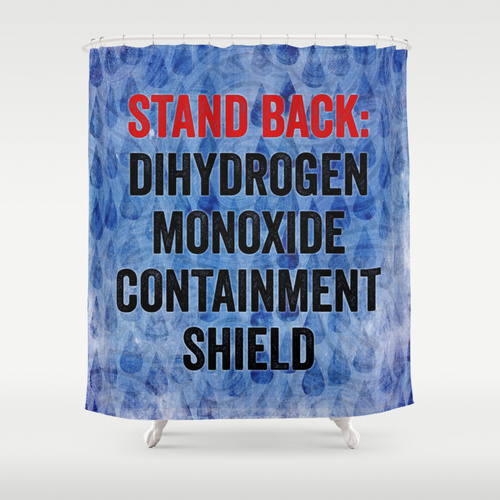 And, you know, related stuff….. (same link set as above)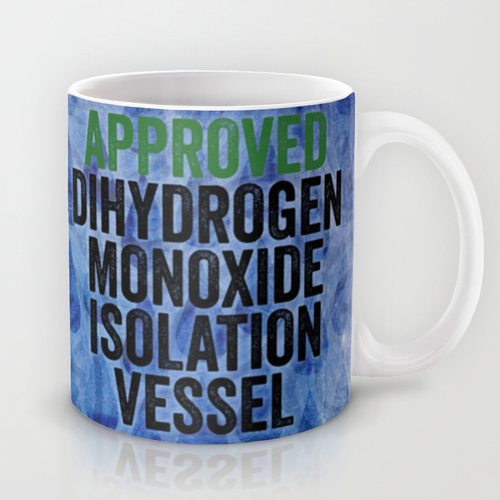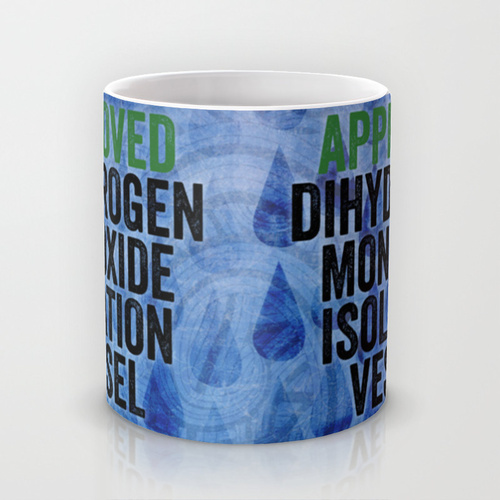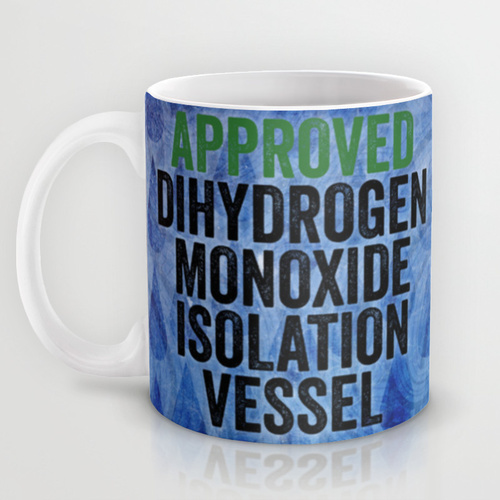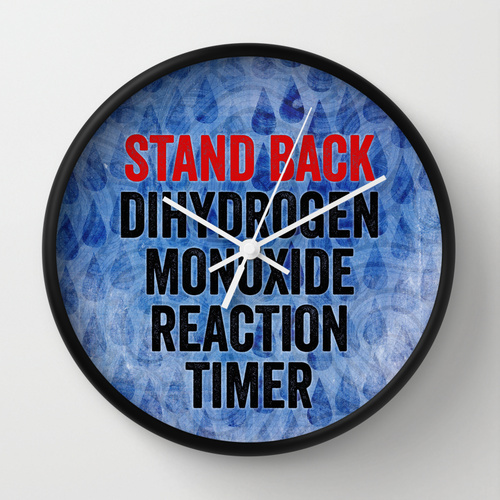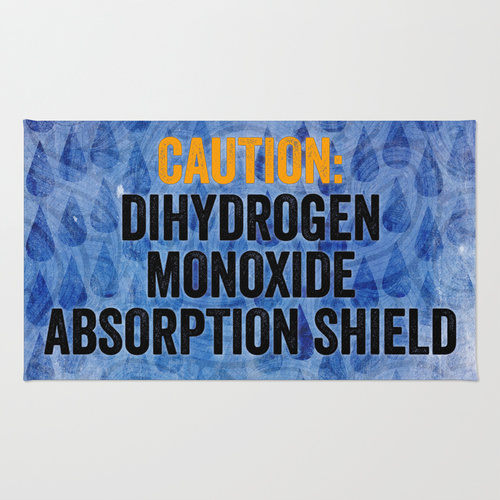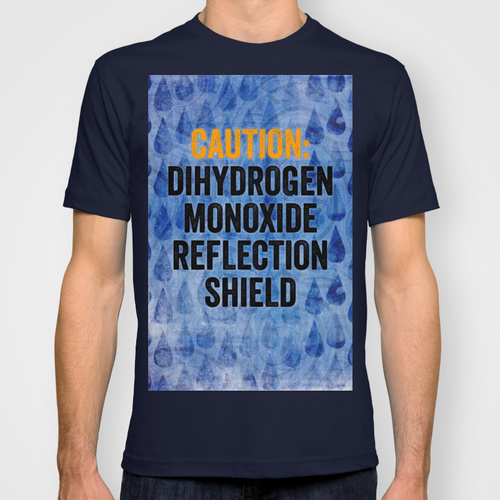 ---