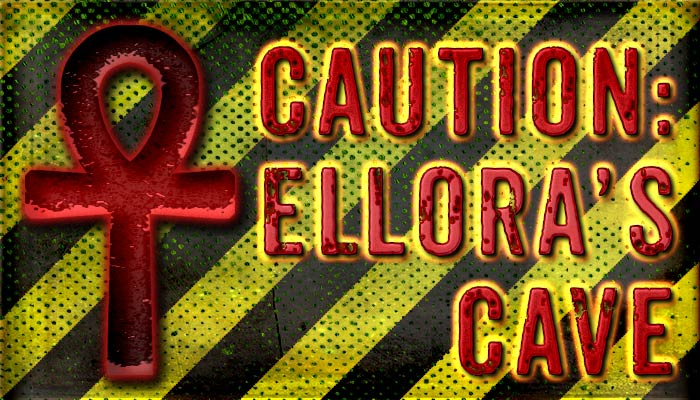 The exciting invocation of the Communications Decency Act in a lawsuit about an erotica/erotic romance publisher—but not in the way you'd expect. Up next after "Previously on…."
Earlier Documents of Note
From now on, I'll post a quick recap at the beginning of this series.
Also of interest: Courtney Milan's post, On Limited Purpose Public Figures. All my blog posts relating to Ellora's Cave are tagged. There are a few not directly related to the lawsuit.
Dear Author's Answer
Note that this is just Dear Author's answer. I expect Jane Litte's answer shortly.
Document here. Because it's a paragraph-by-paragraph response to the lawsuit, you'll need to have a copy of that to read side-by-side.
Responding to the first two paragraphs, "Consequently, this averment is denied and strict proof demanded." That's some legal verbiage that I may not understand the nuance of. The import, however, is to ensure that the correct parties are suing Dear Author and Jane Litte.
It starts to get interesting in ¶ 10:
Admitted that Defendant [Litte] authored an article entitled "The Curious Case of Ellora's Cave," which was published on the blog Dear Author, which is owned and operated by Dear Author. Denied as to the defined term "Libelous Publication" as an erroneous legal conclusion without factual foundation.
The next few paragraphs of fallout are flatly denied.
When it gets to the nuances of EC's relationship fallouts, the phrasing changes to:
Dear Author is without knowledge or information sufficient to form a belief as to the truth or falsity of the corresponding averment. Consequently, this averment is denied and strict proof demanded.
Here are the most interesting paragraphs that applies to (sorry, 15-17 are being auto-renumbered to 1-3, grr):
This Libelous Publication has caused distress among current Authors under contract with Ellora's, and Ellora's has received numerous contacts from Authors wishing to rescind contracts based on this Publication.
This Libelous Publication has caused distress among employees and contractors with Ellora's and Ellora's has received numerous contacts from employees and contractors concerned about the current state of the business.
This Libelous Publication has also prevented Ellora's from contracting with other potential authors.
I would guess (being an analytical sort), that in order to prove ¶ 15, one would have to show what the rate of authors requesting reversions/cancellations were before the publication, and what they were after. That would require excellent recordkeeping, though. (It would also require proof that defamation occurred, and a causal link.)
I'm not sure that ¶ 16 implies actual damages, especially not after the August 19th publication about Ellora's Cave layoffs. That's almost a month before the Curious post.
¶ 18-19 are about Jasmine Jade. Frankly, I'm not sure why Jasmine Jade is a party to this action. There is only one reference to JJ in the Curious post, and it's about a tax lien that anyone could look up.
The rest of the responses are denials of various sorts.
Affirmative Defenses
Affirmative defenses are a curious beast. I'm guessing that Courtney will go into this later, but basically they are reasons why, even if the allegations are true, that aspect of the case can't proceed.
An example would be statute of limitations. You sue for something where the law gave you a year to sue and it's now 2 years after the event happened. Everything you say is true, but if the defense raises statute of limitations as an affirmative defense, then the lawsuit can't proceed.
The other aspect of affirmative defenses is that they typically have to be raised in the answer. They can't be brought up later. Thus, the affirmative defenses tend to be rather kitchen sink in approach.
First Affirmative Defense: Communications Decency Act
In order to understand why this affirmative defense is hilarious in context, one needs to know what the original intended purpose of the CDA was. Some excerpts from its legislative history:
What became the Communications Decency Act of 1996 was initiated in the Senate Commerce, Science and Transportation Committee […] to expand the prohibitions against obscene, indecent and harassing phone calls so that they would apply to all forms of electronic communications. The amendment was offered "to address an increasing number of published reports of inappropriate uses of telecommunications technologies to transmit pornography, engage children in inappropriate adult contact, terrorize computer network users through "electronic stalking," and seize personal information […]."
The amendment from Feinstein, cosponsored by Republican Senator Trent Lott from Mississippi, sought to require cable and satellite companies to fully scramble any sexually explicit adult programming.
The Telecommunications Act of 1996 began in the House as HR 1555. […] There were disputes over efforts to limit internet indecency and television violence though. The committee bill requested that the attorney general"s office submit a report evaluating the enforceability of current criminal laws governing the distribution of obscenity over the internet, assessing the Federal, State, and local law enforcement resources available to enforce those laws, evaluating the technical means available to combat obscenity, and making recommendations on the means of encouraging the development of new technologies to deal with obscenity.
So let's look at the affirmative defense here.
Defendant Dear Author is a provider of interactive computer services as defined in 47 U.S.C. § 230(f)(2).
Dear Author neither created nor authored the content of any of the statements complained of in Plaintffs' Complaint.
Under 47 U.S.C. § 230(c)(1), Dear Author cannot be treated as the publisher of the above complained-of statements, and thus cannot be held liable, either at law or in equity, for the contents of the statements.
47 U.S.C. § 230(f)(2) (link to law) defines an "interactive computer service":
The term "interactive computer service" means any information service, system, or access software provider that provides or enables computer access by multiple users to a computer server, including specifically a service or system that provides access to the Internet and such systems operated or services offered by libraries or educational institutions.
The reason that blogs allow comments and internet forums exist is because the CDA makes it feasible to not get caught up in every squabble.
And 47 U.S.C. § 230(c)(1) states:
No provider or user of an interactive computer service shall be treated as the publisher or speaker of any information provided by another information content provider.
In other words, because Jane Litte, the pseudonymous author of the Curious post, is not Dear Author LLC, the LLC providing the Dear Author service offering the Curious post, Dear Author LLC is not liable for any statements Jane Litte made.
Or, in short, law says you've got the wrong person.
I admit to not being up enough on CDA case law to know what rulings have been. I am more familiar with cases like Religious Technology Center v. Netcom and the ruling excerpt incorporated into the Digital Millennium Copyright Act, if only because I was at ground zero during that controversy.
Second Affirmative Defense: Truth
Although the burden of proof for falsity is upon Plaintiffs, as applied to Plaintiffs' claims for defamation, Dear Author avers that all statements allegedly made by Dear Author complained of by Plaintiffs are true.
Any complained-of statements allegedly made by Dear Author that may happen to lack 100% factual veracity are substantially true, and thus treated as true as a matter of law.
As truth is an absolute defense to defamation, Dear Author cannot be liable for Plaintiffs' defamation claims.
Truth is an affirmative defense to defamation.
Third Affirmative Defense: Substantial Truth
Any statements allegedly made by Dear Author complained of by Plaintiffs that are not literally true are substantially true, in that the "gist" or "sting" of the article is true.
As substantial truth is a defense to claims for defamation, Dear Author cannot be liable for Plaintiffs' defamation claims.
Pretty straightforward.
Fourth Affirmative Defense: Qualified Privilege
I know almost nothing about qualified privilege as it relates to defamation cases, but the plaintiffs cited an Ohio case (#5, Am. Chem. Soc'y v. Leadscope, Inc.) that discussed it extensively. PDF of the ruling is here.
All allegedly actionable statements were subject to qualified privilege as they were directed to parties having a common interest in the subject matter of the statements, particularly authors who either had a contractual relationship with Plaintiffs or who were contemplating one.
All allegedly actionable statements were subject to qualified privilege as they were made in the course of a justifiable exercise of a moral obligation, free of improper motive or malice.
All allegedly actionable statements were subject to qualified privilege as they were fair comment and criticism of Defendants' business practices, matters of significant public and social interest.
As someone who bought a few of EC's titles last year to evaluate them as a potential market, I feel like this was aimed at me. Thanks, Jane.
Fifth Affirmative Defense: Failure To State A Claim
Plaintiffs have failed to sufficiently plead the elements of a cause of
action for libel.
Plaintiffs have failed to sufficiently plead the elements of a cause of
action for libel per se.
Like many other causes of action, there are specific things that have to be alleged in order for there to be a claim for defamation. This (short) page lists them.
Re-reading the complaint, it seems like there's at least some language to cover all the bases. If the judge rules that one of the required elements doesn't exist and failure to state a claim isn't raised as an affirmative defense, I'm not sure what would happen, exactly.
Sixth Affirmative Defense: Failure To Join an Indispensable Party
I saw this one coming.
Plaintiffs have failed to join an indispensable party, Tina Engler, in their
Complaint.
Tina Engler is an indispensable party because Plaintiffs' Complaint
identifies allegedly defamatory statements about her allegedly made by
Dear Author.
Engler is also an indispensable party because many of the allegedly
defamatory statements identified in the Complaint attribute Plaintiffs'
declining business performance to the actions of Engler.
In Engler's absence, the Court cannot afford complete relief among
Plaintiffs and Dear Author.
Because the allegations in Plaintiffs' Complaint would also entitle Engler to
bring an action against Dear Author for the same statements identified in the Complaint, not including Engler in this litigation would potentially make Dear Author subject to a substantial risk of incurring multiple or otherwise inconsistent obligations.
When asked why she wasn't a plaintiff, here's my answer in a comment on a previous post:
Last I heard, Jaid/Tina was 90% owner. As for why she's not a plaintiff, my understanding of the legal concepts is that it's a jurisdiction issue.
It's a general principle of law that to sue for damages, you have to sue where the damage occurred. If someone published allegedly defamatory information on the internet about you and the person posting it was in Iowa and you're based in Ohio, then the alleged damage occurred in Ohio. So that's why EC sued in Ohio. (Note: this is a simplification because jurisdiction can get complicated.)
Catch is, Jaid lives in West Hollywood, California, so any alleged damage would be in California, and an Ohio court would not have jurisdiction to determine or award damages. Had Jaid also sued separately, then there probably would have been a motion to join both the cases in federal court, which is used to dealing with mixed jurisdiction cases.
However, California has strong anti-SLAPP protection, so California's not a good jurisdiction for this particular case. As I understand it, anyway. (And, again, IANAL and TINLA.)
Getting back to the ownership issue: even when one is 90% owner of a corporation, the legal interests of the company and the legal interests of the individual may diverge significantly over the course of a trial, and it's best practices to have separate counsel. That doubles the legal fees. In some cases, it may make sense to fold the company, and then the minority shareholders may wish to fight that, and that's a completely separate issue from the interests of the individual majority owner as a person.
The simple way around this would have been to sue in federal court from the outset.
However, I'm not convinced that ¶ 12(f) and 12(g) in the complaint were strong allegations. They felt more like hurt feelings to me.
Seventh Affirmative Defense: Lack of Actual Malice
When in doubt, always look to the Supreme Court case that's the seminal ruling on defamation law.
Plaintiffs are general purpose public figures, or at least public figures in the context of Adult Romance publishers. Accordingly, their defamation claims are subject to the "actual malice" standard set forth in New York Times Co. v. Sullivan, which requires that the defendant made the allegedly defamatory statements with "knowledge that [they were] false or with reckless disregard of whether [they were] false or not." 376 U.S. 254, 280 (1964).
Dear Author at no point harbored any doubt as to the truth of the complained of statements, and had no reason to doubt their accuracy.
As actual malice is a requirement to establish liability for defamation in these circumstances, Dear Author cannot be liable for Plaintiffs' defamation claims.
Dear Author's Counterclaim
Document here.
Can be summed up as: because the suit was filed as an abuse of process—in part because Dear Author is exempt under the CDA and in part because the claims are baseless—Dear Author is requesting compensatory and punitive damages as well as costs.
What's Next?
I'm guessing Jane Litte's answer, along with a likely counterclaim, are coming up next. Courtney will post on both after Jane's is filed. Unless there's something particularly interesting, I'll probably just post a link to her article when it's up.
There's also a hearing on the 29th about the TRO/preliminary injunction, i.e., taking the Curious post offline.
---