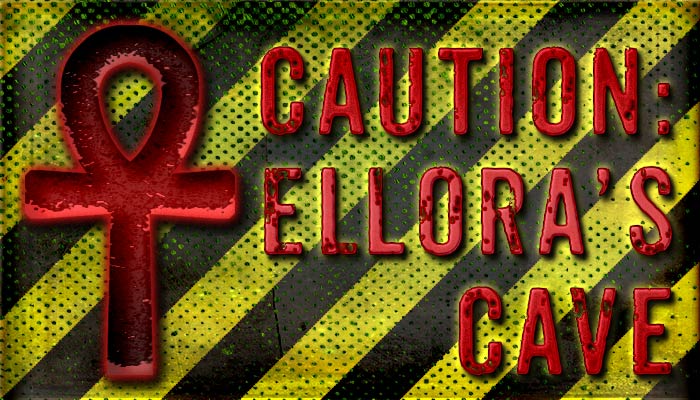 Ellora's Cave founder Tina Engler (pseudonym: Jaid Black) flounced off Twitter after being called out on her Thomas Jefferson/Sally Hemings beliefs (that it was a romantic relationship and the two were married) and her transphobic comments.
Yesterday was quite the day. Too bad I screencapped the wrong stuff, missed half of the best stuff, and lost bandwidth entirely just as @pubnt returned.
The Anne Rice Facebook post issue was still going sideways.
The Thomas Jefferson/Sally Hemings Issue
So there's a new book (short story length, apparently) about Thomas Jefferson and (his slave) Sally Hemings and their BDSM "relationship." It's paranormal.
Jaid Black/Tina Engler got involved in this one.
WHAT IN THE ACTUAL FUCK? "historical context of the times" It's called rape. 200 years ago IT WAS STILL RAPE! pic.twitter.com/jtyNyjdGhp

— Jeanne (@fangirlJeanne) March 11, 2015
#whitepeoplestop pic.twitter.com/7TRCtavTyC

— Alisha Rai (@AlishaRai) March 11, 2015
And so did Jenny Trout, who doxed the hell out of it far more than I could on limited internet time/bandwidth while away from home.
The earlier start to this is last week's Stephanie Dray incident, covered by Jeanne here and Aya de Leon here. Both cover a lot of similar ground, but both are worth reading. Updated to add this link: Roslyn Holcomb? What she said.
Today's piece that ties all of these things together, though, complete with a neat little bow, is this one from Moonlight Reader:
And that, my friends, is the hill that Anne Rice has chosen to die on. She hates Jenny Trout so much that she will support that crap over Jenny. And she hates the "bullies" so much than anything that they think is bad, she must go on record as calling good. Even if that thing that is "good" is a disgusting rape fic about a 14-year-old black enslaved person who was raped by her 44 year old white owner for decades.
And, in related news:
Anne Rice's pro STGRB thread on Amzn was deleted; apparently targeting customers for an attack is NOT OK. #notchilled pic.twitter.com/W6waHTAvsD

— Karlyn P (@KarLyn_P) March 11, 2015
Getting Back to Thomas Jefferson for a Moment…
About Thomas Jefferson and his slaves: the Marquis de Lafayette bequeathed TJ money so he could afford to free his slaves. TJ didn't.

— Deirdre Saoirse Moen (@deirdresm) March 11, 2015
Correction: it was Thaddeus Kosciuszko.
@deirdresm @smscotten I looked it up. The money was from Thaddeus Kosciuszko. http://t.co/qpaHZXshTV

— At a Glance Romance (@ataglanceRMC) March 12, 2015
Transphobia
First, let's have a trans* man speak, shall we?
Trans people fight "Bathroom Bills" with restroom selfies in #WeJustNeedToPee viral campaign: http://t.co/9gJXsPhpsL pic.twitter.com/1RW8Z5LfmQ

— Logo TV (@LogoTV) March 12, 2015
Jaid Black/Tina Engler also showed her transphobic ass yesterday.
@courtneymilan @suleikhasnyder this was my favorite part. pic.twitter.com/cefaq2tAga

— Alisha Rai (@AlishaRai) March 11, 2015
…and…
Don't say you're 100% for trans rights when you think this is the definition of being trans. pic.twitter.com/UrrE4YPxEW

— Courtney Milan (@courtneymilan) March 11, 2015
…and…
TW for transphobia: Don't tell me you "100% support trans rights" when you liked this post on Facebook. pic.twitter.com/9k81x9iuQM

— Courtney Milan (@courtneymilan) March 11, 2015
There's more, but I didn't screencap it all.
First: what Courtney said.
I wrote a piece last year about my evolution in thinking about transgender folks. About three decades ago, when I first learned about trans issues, pretty much everyone was railroaded into being pre-op or post-op.
The trans* community doesn't all fit into neat categories that cis people like Tina Engler/Jaid Black define, though. Nor should they.
Hell, Jaid's definitions don't even cover a lot of the biologically intersexed, which my husband covered rather well in an essay on the definitional problems of "man" and "woman". While this was written to point out how flawed Prop 8 was, every bit is just as true today.
And then the Flounce.
Tired of being called out (for good reason), Tina Engler decided to delete the @JaidBlack Twitter account.
---