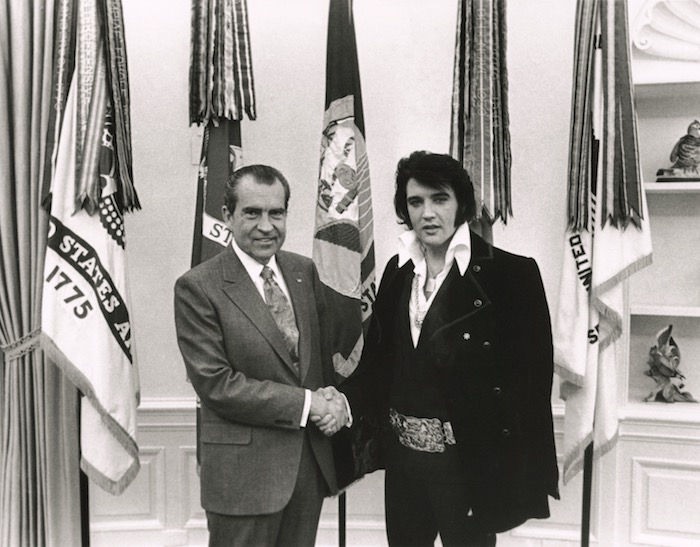 Most of the people I know in the US have lived their entire lives after the War on Drugs started.
John Ehrlichman, Counsel and Assistant to President Nixon:
The Nixon campaign in 1968, and the Nixon White House after that, had two enemies: the antiwar Left, and black people. You understand what I'm saying? We knew we couldn't make it illegal to be either against the war or black. But by getting the public to associate the hippies with marijuana and blacks with heroin, and then criminalizing both heavily, we could disrupt those communities. We could arrest their leaders, raid their homes, break up their meetings, and vilify them night after night on the evening news. Did we know we were lying about the drugs? Of course we did.
Interviewed in 1992 by journalist Dan Baum, author of Smoke and Mirrors: The War on Drugs and the Politics of Failure, full quote in "Truth, Lies, and Audiotape" by Dan Baum (2012). You can read the book's first chapter here. The first chapter covers some interesting side topics, including the genesis of Cheech and Chong. It also covers Lloyd Johnston's annual survey of 2,200 high school students:
What drugs have you used? Johnston's survey asked. Have you used them in the last year? The last month? The last week? How accessible are drugs? Johnston also included questions about alcohol and tobacco.
When the questionnaires were processed, it emerged, unsurprisingly, that tobacco was the-most widely used drug among high school students and about a third of them smoked it every day. Alcohol was next, predictably, with about one-fifth of the students drinking once or twice a week and another fifth once or twice a month.
What surprised Johnston was that nearly 80 percent of the group had never smoked marijuana. Barely I percent smoked every day. Other drugs were hardly visible; neither heroin nor cocaine had ever been tried by nine-tenths of the sample. The kids were pretty clean: black, white, rich, poor, grind, and dropout.
This was news, Johnston thought. In the book he and his team rushed together, Johnston wrote that "there certainly was not a widespread "epidemic, of illegal drug use among these high school students as the popular press had suggested." His interpretation: American youth are "less radical" and "more traditional" than their public image would indicate. "In fact, their continuing adherence to traditional practices—namely, the-widespread use-of alcohol and cigarettes—may ultimately be the most important fact about youthful drug practices to emerge from this study" (emphasis in the original).
Now, granted, I was eight in 1968, but it sure seemed like things went obviously truly crazy for a few years between then and 1974 or so.
The photo, where President Nixon met with Elvis Presley after Elvis requested to be made a federal agent at large to help fight the war on drugs. Irony, of course, given the role of drugs in Elvis's own shortened life span.
One of the books that formed my thoughts on America's drug policy was Thomas Szasz's Our Right to Drugs., which is basically a libertarian look at drugs (and suffers from many of the libertarian perspective problems, granted). What stuck with me is one of the analogies he used. When someone injures themselves skiing, we don't call it ski abuse. When they injure themselves with a chainsaw, we don't say they have a chainsaw problem. But if they injure themselves with drugs, it's abuse. Why should one get special pejorative language?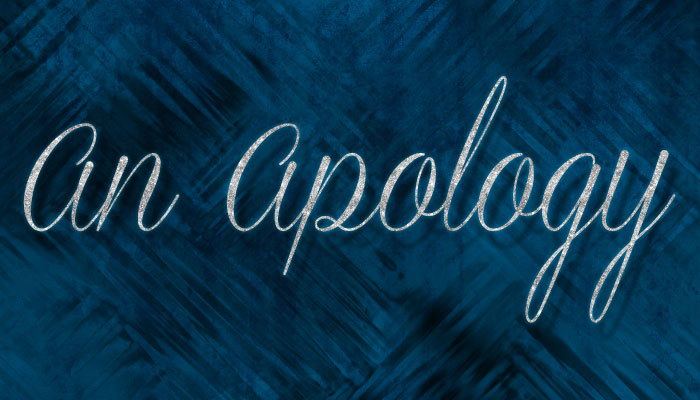 tl;dr: A comment I made 2-1/2 weeks ago got tweeted, escalated, and lots of feelings were hurt. As two people have made statements about my motiviations, this post is about context from my perspective as well as apologies for my part.
Backstory, Before Eastercon 2015
If you'd asked me who Kari Sperring was, I'd have said a British fantasy writer. I believe we've commented in the same posts at times on LiveJournal. We'd never met face-to-face that I can recall.
I'd never personally spoken with (or tweeted with or emailed, etc.) Benjanun Sriduangkaew. It's possible that we've engaged in the same LiveJournal comment threads over the years, but I don't specifically recall any.
I was unaware that Ms. Sperring and Ms. Sriduangkaew had any history, partly because I've mostly been off LiveJournal since before the period when that happened.
Eastercon, Saturday, April 4, 2015
After the Hugo Awards nominations were announced (Eastercon was one of the announcing conventions), I got a lift back to my hotel, then wrote The Puppy-Free Hugo Award Voter's Guide. By the time I woke up on the 5th, it had received about two thousand hits.
Eastercon, Sunday, April 5, 2015
I heard on Twitter that there was going to be a panel on the Sad Puppies and they were assembling people for that panel, so I asked in program ops if I could be on the panel.
For context: I first worked convention programming for ConJosé, the 2002 Worldcon, where I was staff for the late Kathryn Daugherty. I was her programming 2nd for the following year's BayCon, then went on to be the programming head for BayCon for two years. Since then, I've worked as programming staff (of various kinds) at the local, regional (Westercon), and Worldcon level, most recently as co-head of programming for last year's Westercon in Salt Lake City.
I say this so that you will know that I very much know what it's like to be a) the person who makes the decisions about panels, and b) the person who has to deliver news to people, and c) the minion who is neither the bearer or decider of news.
I was fine with any answer as to whether or not I could be on the panel. I did not try to push my way onto the panel, nor is it sour grapes, and I am not sore about not getting onto the panel. I have no sense of entitlement about these things. I thought I had interesting things to say, but, hey, I also have a blog.
When I arrived in program ops Sunday afternoon, I was asked if I wanted to wait or come back. What you may not know if you're new here: I'm mobility impaired (I need two knee replacements and have severe arthritis of the lower spine), and suffer from both debilitating fibromyalgia and myofascial pain. My pain is worst when I've either a) slept poorly, or b) am jetlagged—and I'd taken a ten-hour flight to get to the con. I was in miserable shape, so I decided to stay because walking anywhere would hurt. I worked for a while in the room, talked a bit with someone about the Ellora's Cave situation (and found a new Loose Id author to read), and then Rick and Mike Willmoth showed up and we went to dinner. I was told by program ops staff to check back before the panel.
Which I did. As the panel time approached, I had actually left program ops, then I was asked to return to be told that no, the panel was going to focus on how the current Hugo situation affected the British professional scene. I thanked the programming person. Paraphrase of what I said: "Panels have a point of view, and it's clear the one you've chosen isn't one I'd be a fit for, and I'm fine with that." He double-checked with me and I assured him that I was.
But it's worth noting that I didn't have any answer until about exactly when the panel was starting.
Then I went to the panel, which had already started, and Rick gave up his seat for me and stood with the SRO part of the crowd.
I did not livetweet during the panel (which I had the night before; the Hugo Award nominees were announced in the same room) because I was running low on power on all my devices.
The Fanfic Moment
And now we get to the moment that went viral.
Specifically, what went viral yesterday was reaction to this comment I made on April 13th:
Where things begin to bug me is the amount of toxicity currently being directed at Bee, such as the awkwardly uncomfortable part of the Sad Puppies panel at Eastercon, where it was suggested that someone write Vox Day/Requires Hate slash.
Here is the only account I have found tweeted during the panel:
Sperring: Vox Day fan of Requires Hate. Oh the irony (sensed hint of slight sarcasm) #SadPuppiesPanel

— James Worrad (@jimworrad) April 5, 2015
You'll note they are very different, and one of the reasons I delayed writing this post until this morning after things blew up late last night was that Rick had already gone to sleep and I wanted to ask his memory of what was said before writing this post. Not because I disbelieve Ms. Sperring's account (which I'll get to in a minute), but because I know for a fact that what I mean to say and what I actually say aren't always the same thing. Plus, my own memory is not infallible.
The two phrases that specifically stuck with me are: "Vox Day Requires Hate slash" and "Give it to me, Voxy!" [edited to add note: the latter phrase is not in the same context, see James Worrad's comment below] and the subject matter was Vox Day being a fan of Requires Hate. I somehow missed that this was an already written fic. Ms. Sperring says the content was entirely non-sexual, and I have no reason to disbelieve her, but she did use the word "slash" and that does imply relationship and/or sexual content in fic (my interpretation at the time was that it was at least suggestive, if not actually sexual). I'm a fanfic writer, though, and I am used to more concise terms.
I can understand why Ms. Sriduankaew, who is a lesbian, would see sexualized fiction of her and Vox Day to be rape fic, and I have to admit that I hadn't really thought that far ahead in part because I didn't think the "slash" in question existed yet.
To be clear, I never assumed that Ms. Sperring was/would be the writer of said fic. I'm thankful that Ms. Sperring, Ms. Sriduankaew, and I agree that rape fic isn't something we'd write, and something we agree is appalling.
Things Escalated Yesterday
The short version:
Shaun Duke, who has already apologized for his part in this, escalated my comment, where Ms. Sriduankaew saw it. At that point, Ms. Sriduankaew had no idea either a) where the comment originated (me), or b) who the speaker I referred to was.
I didn't actually know for certain it was Ms. Sperring who made the comment until yesterday when I was contacted by the Dysprosium chair (!) about the backstory behind my comment. I said to Rick, "I don't actually know that it was Kari Sperring who made the comment."
Rick replied, "I do."
It was only then that I knew.
It turns out Shaun contacted the Dysprosium chair, suggested that she contact me, referred her to my comment, but did not specify what action he thought should be taken.
I also did not specify what action I thought should be taken, nor was I asked. I think the incident was, to be as charitable as possible, a tacky off-topic blip in what was a discussion about a hot topic.
By the time I looked at Twitter after responding to the chair's inquiry, I'd realized the issue had already spilled over there. This is the tweet where I reply to Ms. Sriduangkaew's inquiry.
It doesn't fit popular theories about Ms. Sriduangkaew abusing others, I know, but the actual fact is that neither I nor she knew until yesterday. Neither I nor Ms. Sriduangkaew started this escalation; Shaun did. Otherwise, it'd have been an obscure footnote on a post.
@shaunduke I don't know what I can say further, to be honest. I've never met Deirdre so I don't know anything about how she may think.

— Kari Sperring (@KariSperring) April 30, 2015
So, thank you, USians who do not know me, for your judgments. I hope you are never similarly judged by strangers.

— Kari Sperring (@KariSperring) April 30, 2015
It would be nice to be extended the same courtesy about my motivations.
My Apology to Kari Sperring
I apologize for unintentionally misrepresenting that this was a yet-to-be-written fic.
I apologize for failing to consider that "slash" did not mean the same thing to Ms. Sperring as it did to both myself and Benjanun Sriduangkaew (fka Requires Hate).
I apologize for not reaching out to find out what Ms. Sperring meant before I commented.
My Apology to Benjanun Sriduankaew
This was a comment I made on my blog, and you should not have heard it from someone else first.
See Also
This post on Asymptotic Binary, as it covers the timeline differently.
Edited to add: I used Ms. Sperring and asymbina's post pointed out something I had not known (having missed the panelist introductions): she's Dr. Sperring. I mean no disrespect by referring to her as Ms. Sperring. My usage comes from my father, a Ph.D. in Particle Physics from Cal Tech, who took his usage from Richard Feynman after teaching Feynman's course on Physics to freshmen when my dad was a graduate student. Mr. Feynman did not like people using Dr. as a title.
I Get Mail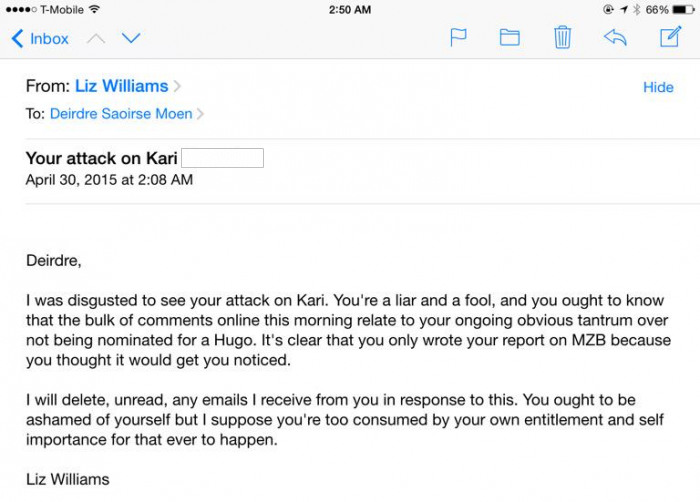 Liz, you are an astonishingly loyal friend, and that can be a very good trait to have. I'm sad that you think so little of me that you sent this without asking me what happened, especially given your email to me on March 5th containing this line:



In fact, I actually didn't expect any notice of any kind when I wrote the pieces on Marion Zimmer Bradley last year. I rather expected to be ousted from quite a few circles, frankly.
First, I forgive your outburst, and I'm sorry for my part of what clearly led to your stress.
You know what, though? I helped Marion Zimmer Bradley's daughter, Moira Greyland, stop being afraid of her own shadow after being molested by her mother. I gave her a place to have a voice, to speak publicly for the first time, for both her and I to help people speak out on an important topic—and that is worth more than a trophy any time.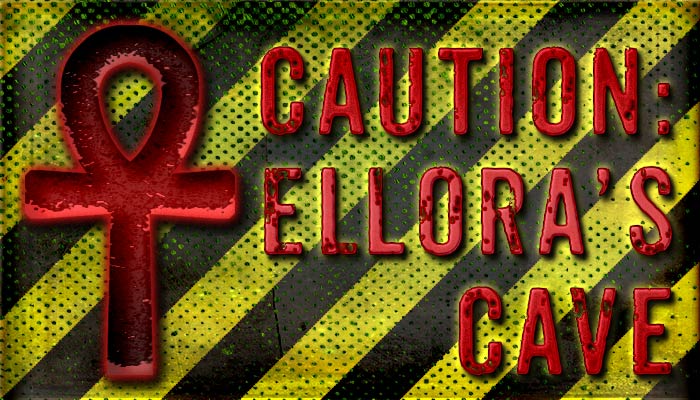 Ellora's Cave founder Tina Engler (pseudonym: Jaid Black) flounced off Twitter after being called out on her Thomas Jefferson/Sally Hemings beliefs (that it was a romantic relationship and the two were married) and her transphobic comments.
Yesterday was quite the day. Too bad I screencapped the wrong stuff, missed half of the best stuff, and lost bandwidth entirely just as @pubnt returned.
The Anne Rice Facebook post issue was still going sideways.
The Thomas Jefferson/Sally Hemings Issue
So there's a new book (short story length, apparently) about Thomas Jefferson and (his slave) Sally Hemings and their BDSM "relationship." It's paranormal.
Jaid Black/Tina Engler got involved in this one.
WHAT IN THE ACTUAL FUCK? "historical context of the times" It's called rape. 200 years ago IT WAS STILL RAPE! pic.twitter.com/jtyNyjdGhp

— Jeanne (@fangirlJeanne) March 11, 2015
#whitepeoplestop pic.twitter.com/7TRCtavTyC

— Alisha Rai (@AlishaRai) March 11, 2015
And so did Jenny Trout, who doxed the hell out of it far more than I could on limited internet time/bandwidth while away from home.
The earlier start to this is last week's Stephanie Dray incident, covered by Jeanne here and Aya de Leon here. Both cover a lot of similar ground, but both are worth reading. Updated to add this link: Roslyn Holcomb? What she said.
Today's piece that ties all of these things together, though, complete with a neat little bow, is this one from Moonlight Reader:
And that, my friends, is the hill that Anne Rice has chosen to die on. She hates Jenny Trout so much that she will support that crap over Jenny. And she hates the "bullies" so much than anything that they think is bad, she must go on record as calling good. Even if that thing that is "good" is a disgusting rape fic about a 14-year-old black enslaved person who was raped by her 44 year old white owner for decades.
And, in related news:
Anne Rice's pro STGRB thread on Amzn was deleted; apparently targeting customers for an attack is NOT OK. #notchilled pic.twitter.com/W6waHTAvsD

— Karlyn P (@KarLyn_P) March 11, 2015
Getting Back to Thomas Jefferson for a Moment…
About Thomas Jefferson and his slaves: the Marquis de Lafayette bequeathed TJ money so he could afford to free his slaves. TJ didn't.

— Deirdre Saoirse Moen (@deirdresm) March 11, 2015
Correction: it was Thaddeus Kosciuszko.
@deirdresm @smscotten I looked it up. The money was from Thaddeus Kosciuszko. http://t.co/qpaHZXshTV

— At a Glance Romance (@ataglanceRMC) March 12, 2015
Transphobia
First, let's have a trans* man speak, shall we?
Trans people fight "Bathroom Bills" with restroom selfies in #WeJustNeedToPee viral campaign: http://t.co/9gJXsPhpsL pic.twitter.com/1RW8Z5LfmQ

— Logo TV (@LogoTV) March 12, 2015
Jaid Black/Tina Engler also showed her transphobic ass yesterday.
@courtneymilan @suleikhasnyder this was my favorite part. pic.twitter.com/cefaq2tAga

— Alisha Rai (@AlishaRai) March 11, 2015
…and…
Don't say you're 100% for trans rights when you think this is the definition of being trans. pic.twitter.com/UrrE4YPxEW

— Courtney Milan (@courtneymilan) March 11, 2015
…and…
TW for transphobia: Don't tell me you "100% support trans rights" when you liked this post on Facebook. pic.twitter.com/9k81x9iuQM

— Courtney Milan (@courtneymilan) March 11, 2015
There's more, but I didn't screencap it all.
First: what Courtney said.
I wrote a piece last year about my evolution in thinking about transgender folks. About three decades ago, when I first learned about trans issues, pretty much everyone was railroaded into being pre-op or post-op.
The trans* community doesn't all fit into neat categories that cis people like Tina Engler/Jaid Black define, though. Nor should they.
Hell, Jaid's definitions don't even cover a lot of the biologically intersexed, which my husband covered rather well in an essay on the definitional problems of "man" and "woman". While this was written to point out how flawed Prop 8 was, every bit is just as true today.
And then the Flounce.
Tired of being called out (for good reason), Tina Engler decided to delete the @JaidBlack Twitter account.
Some years ago, Rick and I sat listening to a panel of some TV writers talking about their experiences in Hollywood. Neither of us remember the writer in question or the name of the proposed show, but we both remembered the punch line, and I think it's an important one.
It's one of those that'll stick with you.
Before Buffy, the proposed TV show (never produced) about vampires was going to feature a major character who was a Moor, centuries old, educated at Oxford. Or maybe Cambridge.
One of the network execs giving notes said, "He doesn't sound black."
Writer explains character's background and education.
Network exec says, "How will they know he's black?"