I was talking to Bri the other night, grumbling about why people don't do the right thing when they should, and out of her mouth came these words.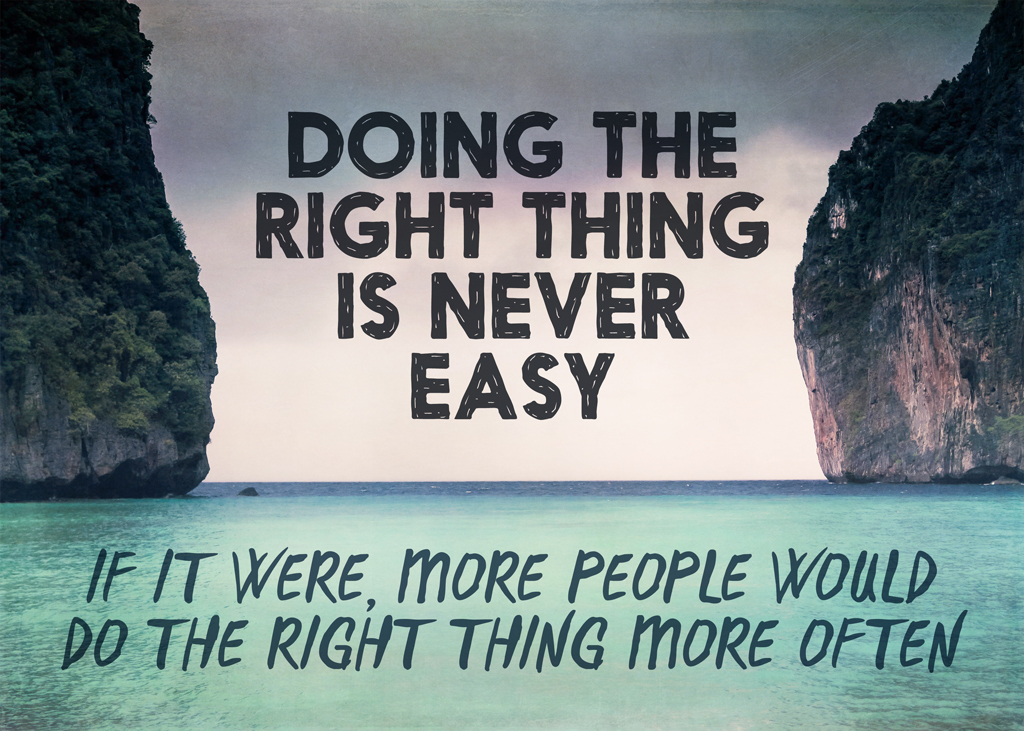 T-Shirt Mockups
Note: trust Redbubble for truer colors, as these are mockups.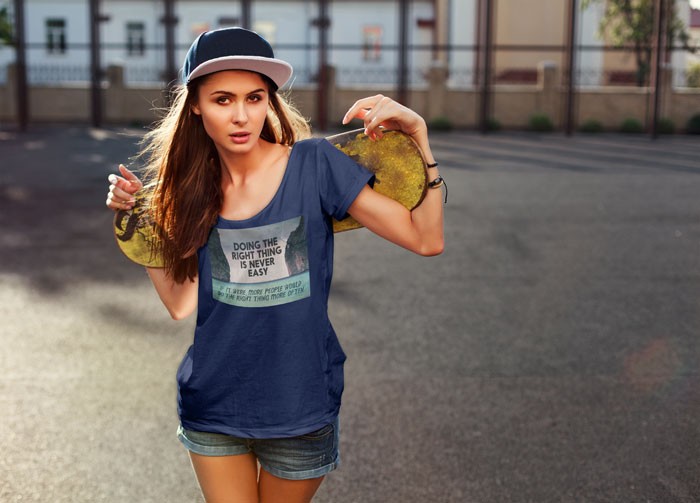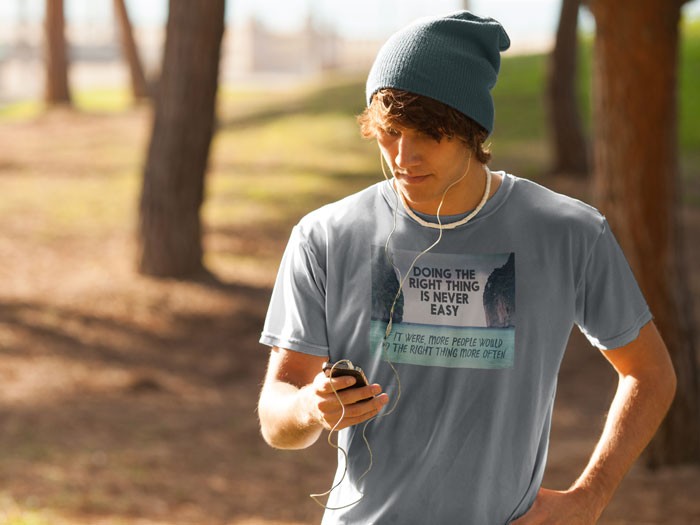 Purchase on Redbubble in shirts, prints, posters, stickers, greeting cards and postcards, and probably a few things I've forgotten.
Credits
The original photo was all gloom at the top, but the 2 Lil Owls textures softened the gloomy part and gave more interest to the light grey sky.
Other Artists
I just picked up this shirt design from Mark Greyland. This looks best on a dark shirt because they're underprinted with white, which isn't true on the light shirts, so the colors are more saturated. I ordered an American Apparel shirt in turquoise, but other colors work really well too. Just remember that you and the space kitty will be wearing the same color shirt. Use code SUMMERSAVING for 15% off through tomorrow.
…which also applies to my designs on Zazzle.
---