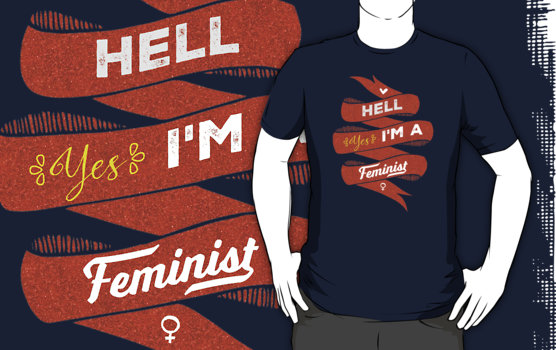 T-Shirts
Redbubble has American Apparel shirts. I totally get why some people won't buy them, especially in this context, but Dov Charney's out and the new CEO, Paula Schneider, is a woman. This doesn't magically fix things, of course.
Zazzle has Hanes shirts (as well as other brands). Zazzle has more sizes, more types of shirts, and so on.
A Note on How the Glitter Prints
I thought I'd mention: this isn't actually glitter, it's a glitter-like effect. It prints as different hues, but is more subdued when printed on fiber. (I already knew the color would be, which is why I blew it out.)
I used that same effect when printing my purple 100 Countries pillow. Here's a photograph: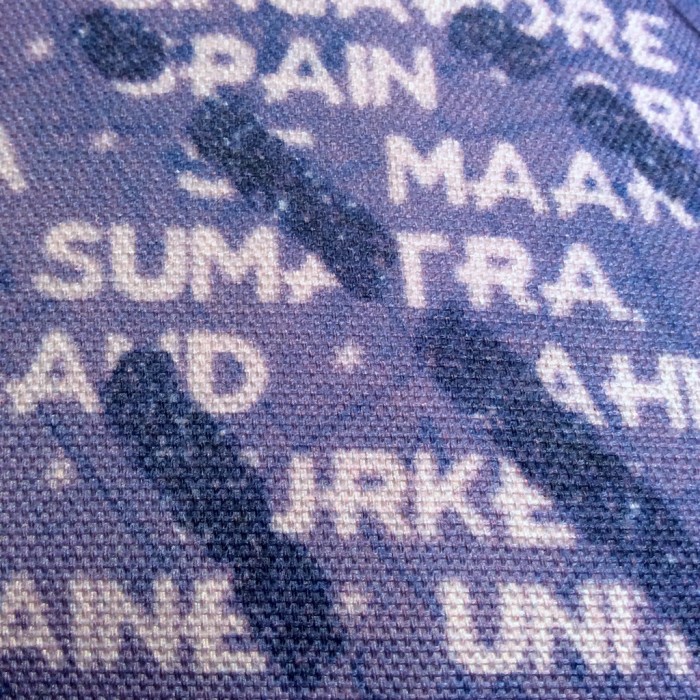 Other Products
Redbubble also has prints and posters and cards and stickers and stuff.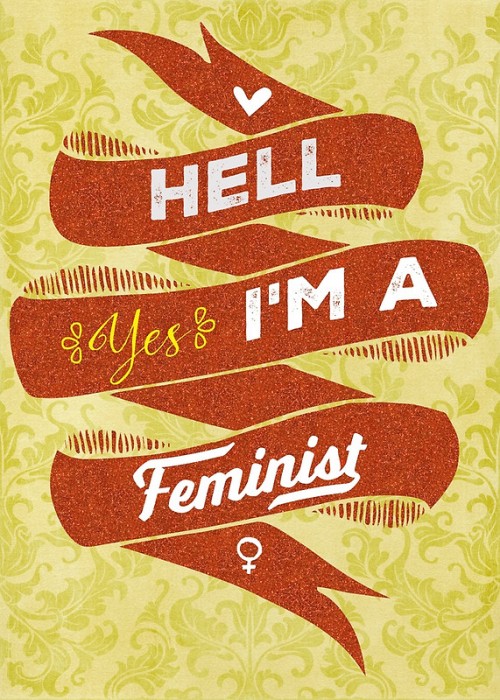 And there are also man purses tote bags.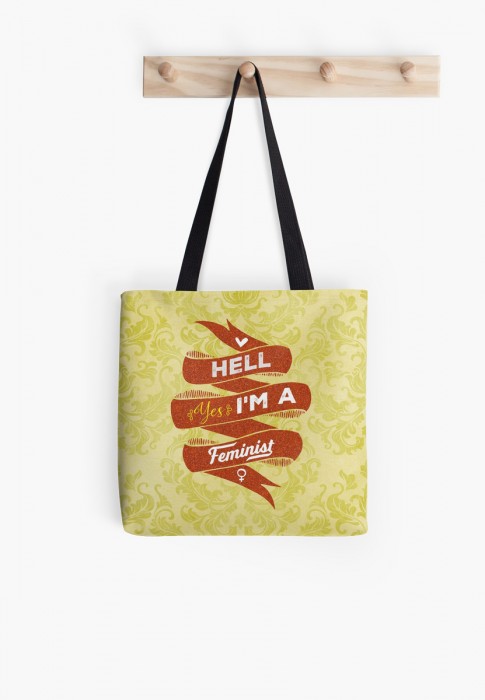 If you'd like some other format, let me know. Duvet cover, shower curtain, tech gadget covers, all possible.
Design Element Credits
Top to bottom:
Heart: Out of a big pack o' vector art from Callie Hegstrom over at Make Media, which I got several times over, including in a Design Cuts bundle. Here's an interview with Callie.
Background ribbon: from the same vector pack.
"Hell" and "I'm A" are from the Nexa Rust type family, which was designed by four Bulgarian designers, Fontfabric, including Ani Petrova. Here's a blurb about her.
The flourishes around "Yes" are from Showcase, a type family from Chilean foundry Latinotype, and co-designed by Paula Nazal Selaive. I love this family. Here's a profile of her.
"Yes" is Nicky Laatz's typeface, Stringfellows. She's a South African designer.
"Feminist" is Laura Worthington's amazing Voltage typeface.
Venus symbol is from Jolly Icons. I use their icons for my Twitter, Facebook, and email icons on my site. They're a team of two, and Jucke's female, but I don't know if she drew this particular symbol.
Glitter! Is from Nicky Laatz.
(print only) Paper textures from Jennifer Howland at Joyful Heart Designs.
(print only) Damask overlay from Designious.. They don't credit individual designers for these, though. Also, not sure which of the many hundreds of damask patterns I have from them that I used….
---