Coronavirus playlist of songs from my Apple Music library that are among my favorites, in no particular order except for the first song. I love the social distancing and, of course, the two goofballs (Ringo Starr and Harry Nilsson) in the video.
For those who don't know, a "filk" song is a science fiction/fantasy folk genre, generally adding new lyrics to an existing tune. Though many filk writers also write original tunes, as I pay tribute to in this post.
The rest of this post is written by my husband, Rick Moen.
People who've been on SMOFS for a while might remember http://filkerdave.livejournal.com/541186.html. Well, I've gone and done the dirty deed a second time. ## Sad Puppies Aren't Much Fun
(With apologies to Ogdel Edsl and fond memories of Dr. Demento.)
Sad puppies
Sad puppies
Sad puppies aren't much fun.
They all fight for silenced voices,
By crowding out all other choices.
Sad puppies aren't much fun.
Inclusiveness means broader picks,
Yet Three Body Problem gets a 'nix'.
Sad puppies aren't much fun.
Wright's novellas mustn't be ignored,
But his rocket points straight at Noah Ward.
Sad puppies aren't much fun.
Sad puppies
Sad puppies
Sad puppies aren't much fun.
Sad puppies
Sad puppies
Sad puppies aren't much fun.
Sad puppies
Sad puppies.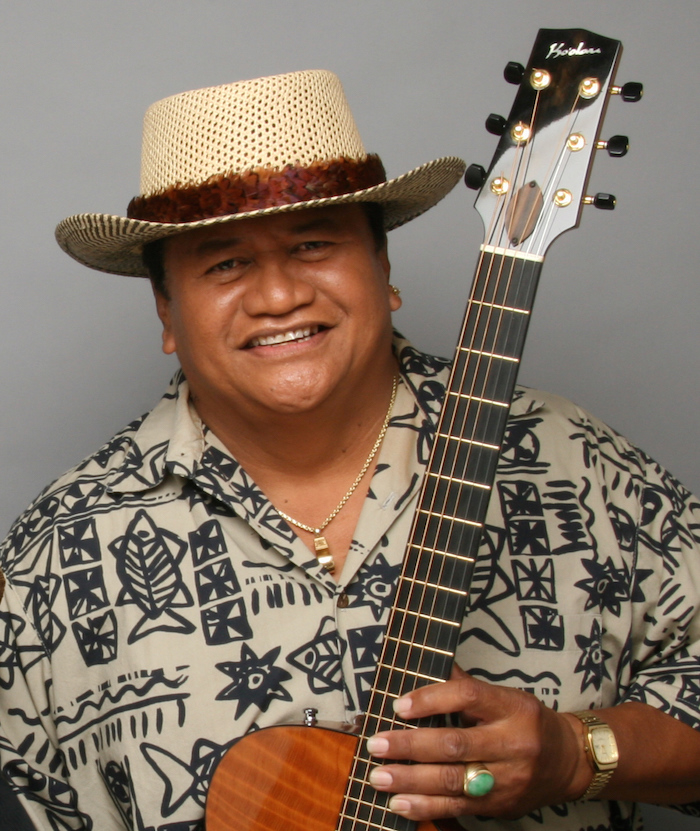 I've decided to turn my love of world music into a regular Friday feature, with Ledward Ka'apana being my first. In general, I'll be featuring a few videos or songs from each performer, and, for vocals, I'll emphasize performers who do not sing primarily in English. The other aspect is that this will be popular music in various genres.
I remember back when I worked at Classic Vacations on the Hawai'i desk being thrilled that I finally was able to use my love of Hawai'i in my day job. I went to a local Hawai'ian store, Sun Jose Hawaii (sadly now closed), and went to their music room.
"I learned all my slack key in Kalapana because in Kalapana, we never had any electricity. Yeah, everything was run by kerosene." (dramatic pause) "First guitar I had was run by kerosene." —Ledward Ka'apana
Even though most of the wording was in English, and I knew some Hawai'ian, I might as well have stepped into a music shop on another planet. I had no idea who any of these people were, and no idea how to find what I was looking for.
There was an instrumental section, and in that section, there was an album of Slack Key Guitar Masters, offering a smorgasboard of amazing artists. I picked up both volume 1 and 2. Out of all of those songs, I really fell for "Radio Hula" by Ledward Ka'apana. The following is a medley of it with another song ("Yellow Ginger Lei"):
Purchase links: studio: Amazon and iTunes · live: Amazon and iTunes
Note: both are different performances than the video.
One of the other songs I've liked Led's performance of is Whee Ha Swing:
Purchase links: studio: Amazon and iTunes · Amazon and iTunes
Note: both are different performances than the video.
While Led's primarily known as a slack key guitar master, he's also a very accomplished ukelele player. In this video, he's showing off one of his custom ukeleles, and it's a beauty.
At the end, you hear him laugh, which brings me to the next topic….
Seeing Ledward Ka'apana Live
I've been really blessed to be able to see Led live a few times. If you ever have the chance, I highly recommend it. He laughs a lot, and clearly has a great deal of fun at his job, which is always marvelous to see. One time, his daughter danced hula for a couple of songs, and that was wonderful.
The other reason to see him is that he often performs with another slack key guitar artist, Mike Ka'awa. Mike is unique in that he plays 12-string slack key guitar. Here's a picture of the two of them.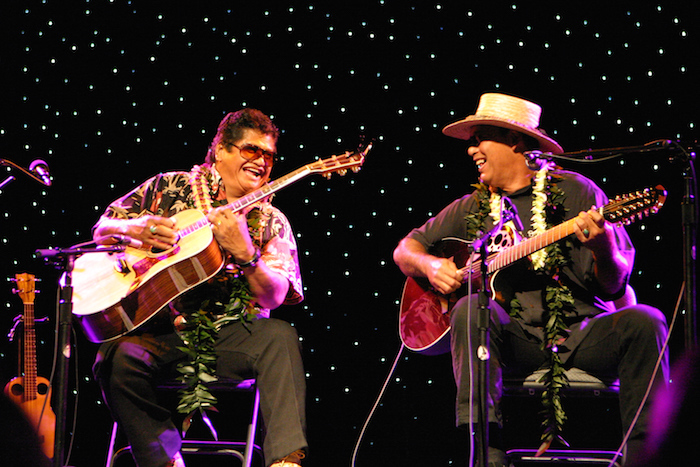 And, while I'm at it, here's Mike performing one of my favorite songs, with Ledward Ka'apana on ukelele (including a uke solo). Sorry, I can't embed that one because embedding's disabled.
But, here's another of the two of them performing No Ke Ano Ahiahi, which is my favorite of Mike Kaawa's songs (though I prefer the studio version):
Purchase links: studio: Amazon and iTunes
What Is Slack Key Guitar?
I've known it was Hawai'ian my whole life, but I didn't really realize how much it identified with private expressions of cultural heritage. These following two pull quotes are from this Wikipedia article on slack key guitar:
Slack-key guitar is a fingerstyle genre of guitar music that originated in Hawaii. Its name refers to its characteristic open tunings: the English term is a translation of the Hawaiian kī hōʻalu, which means "loosen the [tuning] key". Most slack-key tunings can be achieved by starting with a guitar in standard tuning and detuning or "slacking" one or more of the strings until the six strings form a single chord, frequently G major.
I'd known that the guitar came along with Mexican cowboys during the early rancher days in the late 19th century, and that Hawai'ian cowboys are called paniolos.
The music did not develop a mainland audience during the Hawaiian music craze of the early 20th century, during which Hawaiian music came to be identified outside of Islands with the steel guitar and the ʻukulele. Slack key remained private and family entertainment, and it was not even recorded until 1946-47, when Gabby Pahinui cut a series of records that brought the tradition into public view.
It's the second reason, combined with the fact that slack key didn't really get mainstream penetration until the 1970s, that led to my not having grown up with slack key guitar. Despite the fact that I took hula lessons and heard a lot of Hawai'ian music, it was mostly of the Don Ho "Pearly Shells" variety (though, as with many recordings of that era, often the white cover artists got more airplay, as Burl Ives did with Pearly Shells).
I'd love to hear some of those amazing players who never got recorded. Sigh. On the flip side, this means that a great deal of slack key guitar music that's been recorded is still available.
Meanwhile….
We're in Hawai'i. Years ago (I think in 2011?), we paid for an NCL cruise around the Hawai'ian islands, and it had gotten to the "use it or lose it" time. So, here we are, about to board tomorrow.
---
Are you a slack key fan? If so, who are some of your favorite artists?
Six months ago, I was in Phoenix for Overwerk, and I heard lots of interesting stuff.
The third DJ played something that stuck with me that I kept meaning to find. Rick reminded me of said song tonight when he and I were talking about the great MentalFloss piece about why clocks were set to 10:10 a little while ago, and I said that clocks were set to 10:10 to raise the little clock roof.
Then I thought of the song I hadn't been able to find and was sad.
So I hunted that down and killed it. It's available on iTunes, and probably other places, too.
(Note: 3 uses of the F word, all in the last minute of the song. However, it is a song called "Hurricane," so "blow the fuckin' roof off" seems appropriate, y'know?)
The video really captures the energy and feel of the large venue electronica stuff, though. It's…well, more than a double espresso worth of energy, and I'm writing this at three in the morning.
Oh, almost forgot: artist bio page for Brass Knuckles and their web site. Also: twitter link for guest star Emir Duru.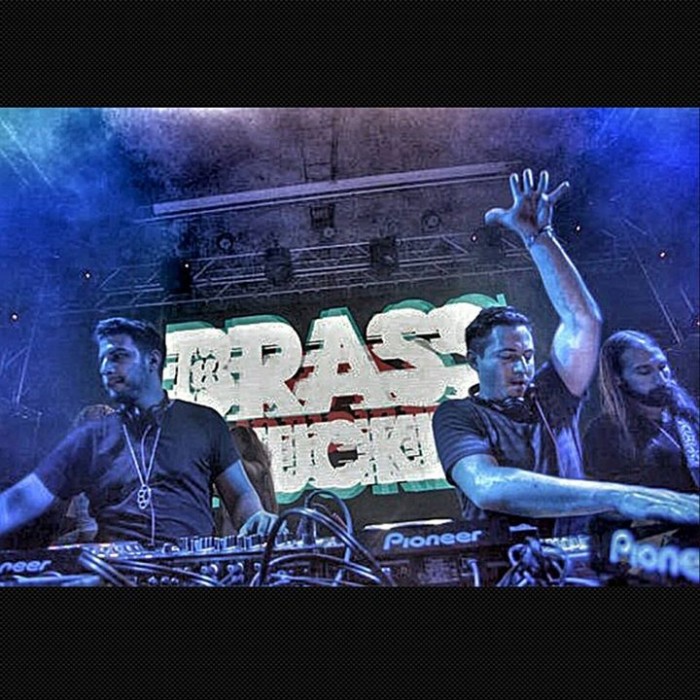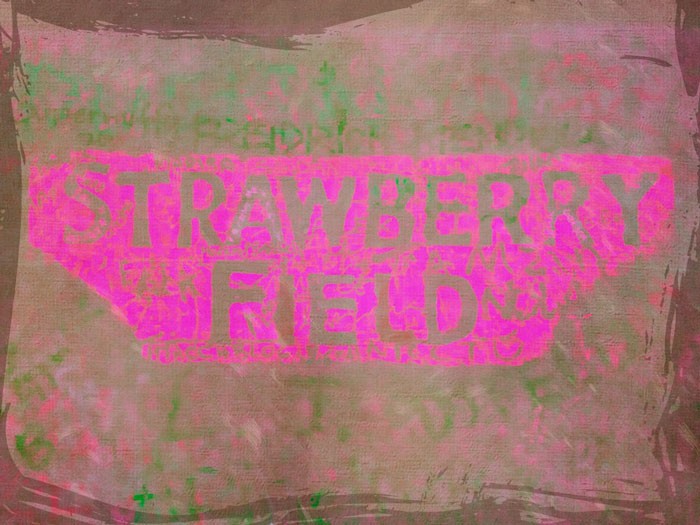 Desktop Zero. (Have to show off that fabulous Christmas wallpaper!) #GTD #InboxZero pic.twitter.com/3pQPRmBEto

— Colter Reed (@ColterReed) December 22, 2014
So Colter Reed shamed me into cleaning up my own desktop, which had 252 items on it, mostly dragged items or stuff I wanted to upload to my blog (and have done so).
Voila!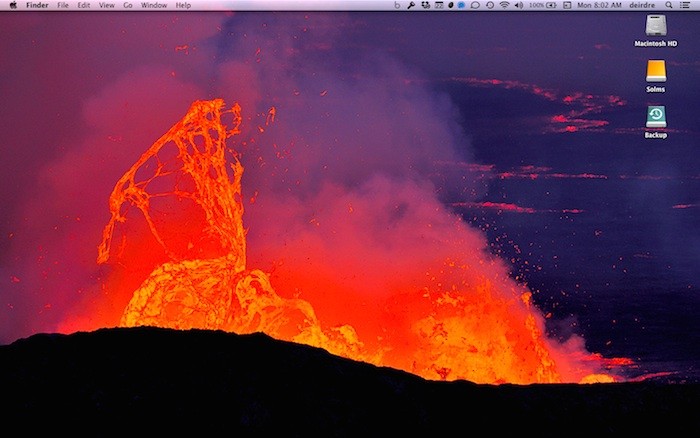 My desktop background is an Olivier Grunewald photo of the Nyiragongo volcano in the Democratic Republic of the Congo, which I originally saw on this BigPicture feature from Boston.com. I'm just in awe of these scientists.
The picture up top was one I took of Strawberry Field (yes, of the song fame) in Liverpool in 2011 and altered the color. It was sitting on the desktop, but is no longer.
Also, while I'm giving a shout-out to Colter Reed, his blog has a lot of great articles about productivity and motivation.
On one of the facebook groups I'm in, someone posted this video the other day:
Kuzu Kuzu song purchase links: (iTunes) (Amazon)
Tarkan's an extremely popular Turkish singer, sometimes called the Turkish equivalent of Elvis, but perhaps a better description would be the Bad Boy of Turkish Pop.
The above video's from 2001, but he broke out in Turkey almost ten years earlier. His first breakout video's generally considered to be 1994's "Hepsi Senin Mi?" It's not as strong as his later work, but it was considered daring and rebellious. It's also catchy as hell. It was later re-reorded and retitled Sikidim with different orchestration.
Hepsi Senin Mi? song purchase links: (iTunes) (Amazon)
Sikidim/Hepsi Senin Mi? song purchase links: (iTunes) (Amazon)
2001 also saw the release of the controversial video for "Hüp" (quote is from Wikipedia):
Another scandal broke out when the video for the single "Hüp" was released. The Turkish Radio and Television Supreme Council considered banning the video, directed by Ferzan Özpetek, from television broadcast, as some viewers complained that the scene in which Tarkan kisses actress Sinemis Candemir was too "explicit" and "pornographic". The case was reported through Europe by the BBC.[31] There was no ban, and fans had their say by voting it the video of the year in 2001 at Kral music station's video awards.
Hüp song purchase links: (iTunes) (Amazon)
In 2014, Tarkan's been in two videos with other artists, and I like both of them quite a bit.
Hop De's a song by İskender Paydaş:
Hop De song purchase links: (iTunes) (Amazon)
Hop De music video purchase link: (iTunes)
And here's a concert rehearsal video for Hop De, before a concert series in Istanbul:
The other video's quite different, contrasting the energy of the video with the relatively limited movement of the female singer, Nazan Öncel:
Hadi O Zaman song purchase links: (iTunes) (Amazon)
Hadi O Zaman music video purchase link: (iTunes)
I've gotta say, listening to all these with a bum hip is a particular form of torture.
Delia Derbyshire wrote some of, and played all of, one of the most famous—and earliest widely-known—pieces of electronic music ever. Not only that, she did so before the advent of the first commercially-available synthesizer.
(Brian Hodgson composed the tardis sound.)
She was a kid in Coventry during WW2, hearing all the weird and haunting sounds of air raids and all-clear signals.
Decca Records told her that they did not employ women in their recording studios. So she joined the BBC. Delia said, "I was told in no uncertain terms that the BBC does not employ composers."
Seeing the footage about her contributions to the Doctor Who theme was really the highlight of the Doctor Who Experience. As a Torchwood fan (and not really a Doctor Who fan), I felt left out for the most part.
There's a great page about the history of the theme song.
On first hearing it Grainer was tickled pink: "Did I really write this?" he asked. "Most of it," replied Derbyshire.
Yet, even though Grainer wanted Derbyshire to receive credit and a share of the royalties, it didn't happen that way due to BBC red tape (no doubt assisted by the fact that Delia was female). Thus, she became uncredited and without royalties for something that has been heard by millions of people.
Bitter, she left the industry, became an alcoholic, and later developed breast cancer. Though she did get back into electronic music in the 90s, toward the end of her life, she died of kidney failure in 2001.
I find it curious that the BBC created an exhibit for her in the Doctor Who Experience—but still never managed to correct the credits or royalty situation.
If you'd like to learn more about her, here's a bunch of YouTube links, but you probably want to start with Sculptress of Sound
Her name was Delia Derbyshire, and she loved listening to thunderstorms.
I found this beer bottle mockup last night, and thought I'd have fun with it.
Catch is, this particular product would probably be better vended in something stranger—like a Klein bottle. Oh well.
Click for full size: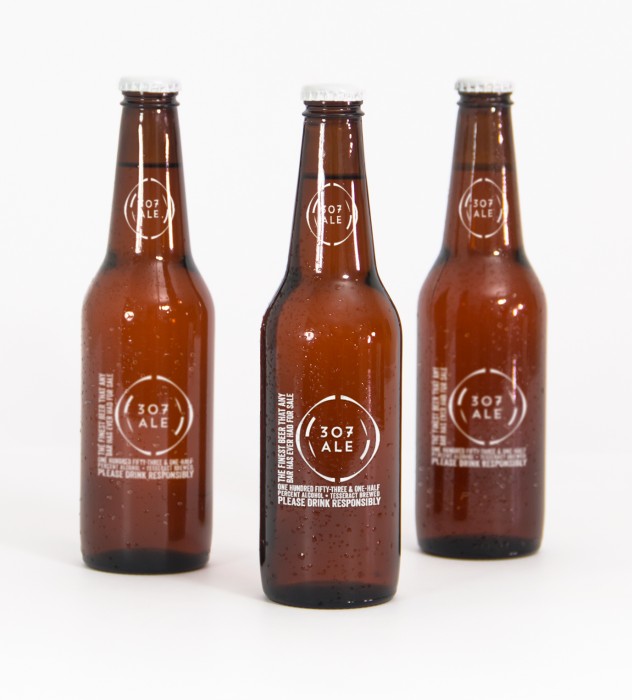 It's an homage to a Tom Smith song of the same title:
There's many drinks you'll drink, me lads, but this one beats them all.
One hundred fifty-three and one-half percent alcohol,
A beer brewed in a tesseract, it'll shoot you through the roof,
And if you don't believe me, I've got lots and lots of proof.
Graphic Element Credits
Font: Veneer by Yellow Design Studio I love this font, use it all the time.
Logo font: Trend Handmade by LatinoType
(Both of the above via Design Cuts, as usual.)
Beer Mockup: Original Mockups
Logo: 12 Sci-Fi Badges from VoxelFlux
Zoë Keating's husband has had mysterious ailments for several months. As of two weeks ago, that's no longer mysterious: he has stage 4 lung cancer with mets.
On May 13 an MRI found 20 tumors in my husbands brain. On May 15 he could barely breathe and was in a lot of pain. A CT scan that day revealed he had a softball-sized tumor in his lung, tumors in his other lung, his liver and possibly his bones. On our way home from the imaging center our primary care doc called and told us to turn around and get to the hospital right away. My husband was admitted and they promptly removed more than a pint of fluid from his lungs, which helped him breathe better. We were there for 6 days while they performed a bronchoscopy, did more scans, gave him drugs to stop his brain from swelling and administered emergency chemo.
Anthem Blue Cross has denied coverage.
Hey, @AnthemPR_CA why is the medical reviewer who denied my husband's hospital stay for stage 4 lung cancer an OB-GYN?

— Zoe Keating (@zoecello) May 28, 2014
Zoë's a pretty amazing cellist. If you're so inclined, I'm sure buying her music would help her family out right now. If not, spreading the word about her situation, including aiming the Internet Rage Machine at Anthem Blue Cross.
Or, as Zoë asks:
Please, don't send any condolences. Send strength and love and positive energy, healing vibes, prayers, chants, interpretive dances…all of it.
And since my new album will remain unfinished for a while longer, if you want to help us in ways other than good vibes, you could buy some of my music. Listen to it, give it to a friend and think of us.
Joel Richard tells about seeing her perform.
Wil Wheaton wrote about Anthem's denial here.
"Coverage denied…doesn't meet criteria for medical necessity". I WOULD CALL SAVING MY HUSBAND'S LIFE A MEDICAL NECESSITY YOU FUCKERS

— Zoe Keating (@zoecello) May 28, 2014
Amen.
Last year, Rick and I took the non-stop to Frankfurt, where it took literally 1-1/2 hours to get from the gate we arrived at to the Lufthansa club nearest the gate we'd be departing from. Then we lazed about in amazing chairs for a while before catching our flight to Istanbul.
Our flight lands in Istanbul at 1:30 in the morning, though it was closer to 2 before we managed to pay our visa fees at the airport, get our passports stickered, and wander over to the immigration queue.
We took a cab to our hotel. The cab driver liked a genre I'm not generally into: light jazz.
Until the next song started. I remember driving along parallel to the Bosphorus, the famous bridge in the distance, mere days before the protests started up.
The song changed, and suddenly, I forgot where I was, completely involved in the music. I pull out my phone, launch SoundHound and ask it to figure out what song it is.
Yachts (a man called Adam mix) by Coco Steel & Lovebomb.
It had been used in the opening scene of Fairly Legal Season 2 and somehow I'd assumed it was incidental music written for the show. When we got to the hotel, I bought the song off iTunes.
Here's part of that scene:
I started using SoundHound in 2011, and it's really been great for finding songs that remind me of places and times. First song I bought after finding the tune with SoundHound? I was in New Orleans over the holidays.
Tootie Ma Is a Big Fine Thing by Tom Waits and the Preservation Hall Jazz Band.
When Rick and I were in Puerto Rico having a great dinner, SoundHound found a song playing in the restaurant, Gilberto Santa Rosa's Amor Mio No Te Vayas.
So. Check it out. I especially like the fact that you can have it listen for a clip, then save that for later so you can search when you have bandwidth. Perfect for international travel on sippy cup (or nonexistent) data plans.
Remember that awesome Air Tahiti Nui video? (If not, you really should watch it. Amazing stuff.)
The guy who did the techno soundtrack, Edmond Huszar aka OVERWERK, is a Canadian who's up for a 10k music prize. He's currently leading in voting, but others have been pulling in their fans. Voting closes in two days. Here's the link if you're so inclined.
Most of his work is at this link on Soundcloud. My favo(u)rites are: Daybreak (used in the Air Tahiti Nui video), Conquer, and his remixes of Werk Me and Space Junk.
Because of the video and his music, when Rick and I rented a car for the day in Tahiti, we spent the whole day listening to Overwerk.
So, Google had been annoying me with the "Do you want to link this YouTube account to your real name?" crap for eons. It was like a bad date who wouldn't take the word "no" seriously, you know?
Usually, I'd log out of YouTube, then reload the damn page to watch the video. As my friend Jason is so fond of saying, "Because fuck you."
So I went to favorite a video today, and I had no favorites list. None. Zero.
I thought I'd lost my carefully-kept list of Ryan Johnson clips. I haven't put fan videos featuring his work on that list, but my favorite of the ones I've found is this Fairly Legal one featuring Duffy's "Mercy". I think maybe it's time for a second playlist here….
Anyhow…what happened. My YouTube account split. I now have my old persona and my new persona. All two of my uploaded videos are goners, but at least I still have what mattered most: my favorites.
So, without further ado, here are ten of my favorite YouTube clips.
So, there you go. Hope you enjoyed.
20 Feet From Stardom is an awesome documentary about backup singers and their trials and tribulations.
It has some awesome interviews, awesome footage, and, well, if you needed to think Phil Spector was any more of a bastard than you already thought, this film will provide you with a different kind of rage.
There are amazing performances. While it's not exclusively about backup singers who are either women or people of color, the film focuses on the careers of six women of color. The youngest of the six is Judith Hill.
It's this kind of movie that makes me really sad that I never really figured out what I wanted out of a musical career back when I was a teenager and in my early 20s. I never had a clearly-enough defined goal that I had something to aim for. Plus, I loved rock music and played (mostly) alto sax, but wanted to sing, and it just seemed all too confusing — like I had the wrong skill set.
In high school, I was in band (alto sax), marching band (alto sax and piccolo), orchestra (viola and oboe), dance band (baritone sax), and choir (first soprano) at the same time. I studied sound recording (audio and film) in college.
Despite a phone call with the man, one of my greatest life regrets (of which I have a handful) is not taking up Malcolm McLaren's offer of an audition when he was trying to put a band together. I don't think I would have gotten the gig, but I've always regretting not having the nerve to fly to London and have a go at it.
A couple of years later, I was offered a gig as a motion picture sound intern on a friend's project, and I turned down a gig (a sure thing) to go to France to work on the film.
Those of you who know me will say, "Wait, Deirdre, that doesn't sound like you at all." Yes. That's true. Regret changes you.
Each of the amazing women in this film have had victories and setbacks, and they're interesting to hear about. Highly recommended.
Kate showed me this video of an an audition.
Not just any audition. One where a comedian with a character as a geek gamer crashes a music video dance audition and acts like a goofball (and specifically asks for a rules exception). Despite no formal dance training (but impressive dance skill despite that), he gets the gig.
It's about rules, about expertise, about genius, about knowing when to throw away something perfectly usable and go for memorable instead.
There are a lot of solid, good dancers in the audition. No question. One comment, though. When people ask what reading slush is like, I point to the guy who does a solo right before Keith at around 47 seconds in. Imperfect execution, some solid grasp of concepts, but not able to stand out from the crowd.
For both of these, may be NSFW due to adult themes, but worth watching when you can.
And the resulting video, clearly re-written to take advantage of their new dancer…..
When we were in Bruges, I heard what I thought was a pipe organ and headed for the campanile.
No pipe organ, just some awesome buskers. Enjoy. Sorry about the length of the clip — it had already started before I got there, and I was running out of space on my phone.
I think my single biggest regret of the entire trip is not picking up one of their albums.
Toccata & Fugue, Bruges from Deirdre Saoirse Moen on Vimeo.
Sound designer Diego Stocco plays a dry cleaner as an instrument.
Diego Stocco – Music From A Dry Cleaner from Diego Stocco on Vimeo.